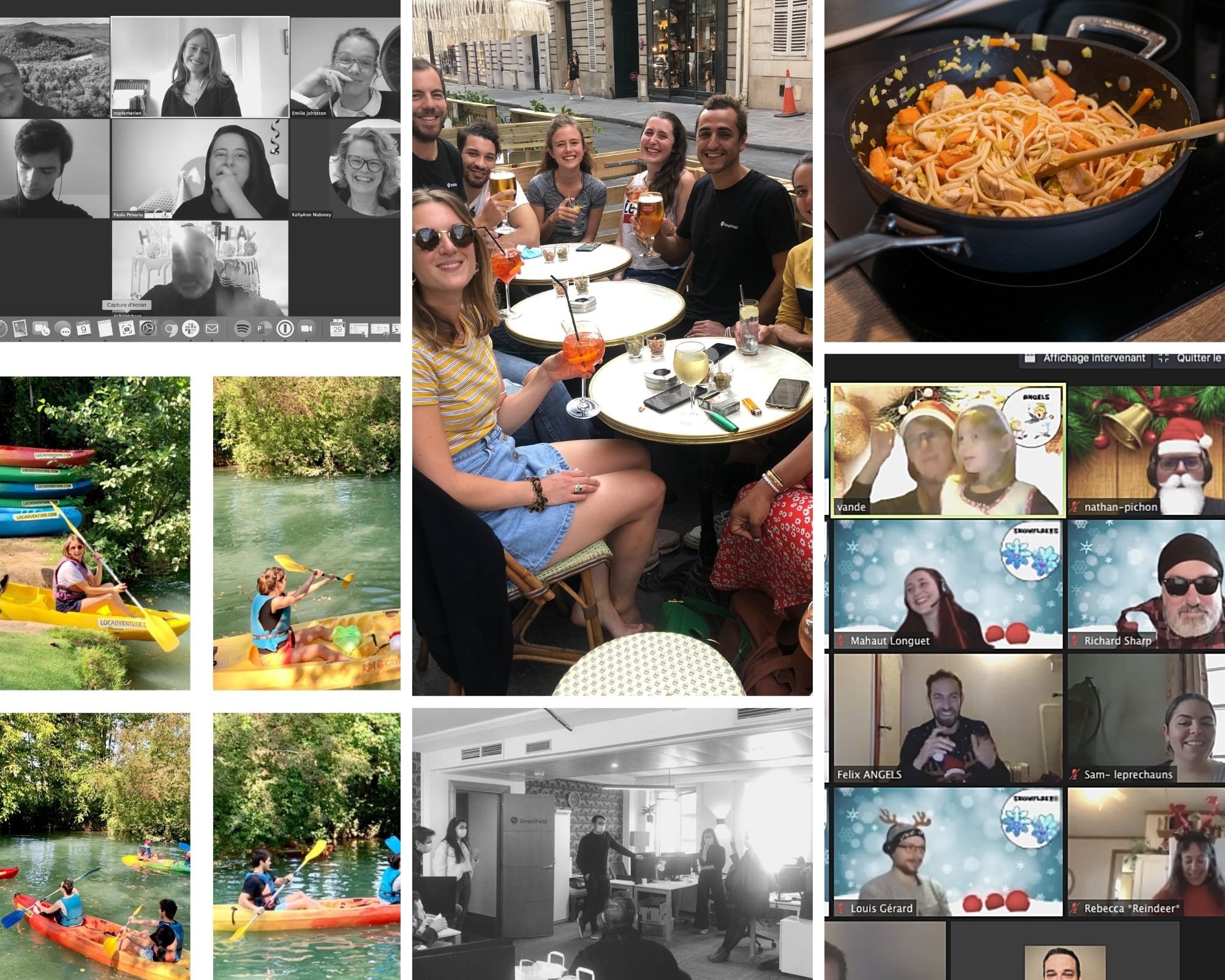 We started 2020 with our $11 million Series A funding, and came out even stronger. Although the pandemic did bring a whole new set of challenges, our capacity to adapt, renew and support others demonstrated our resilience.
Here's a little recap of one unique year - to say the least - at SimpliField, from brand new powerful tools and resources to support our clients through change, to how we brought on full-remote talent to our team.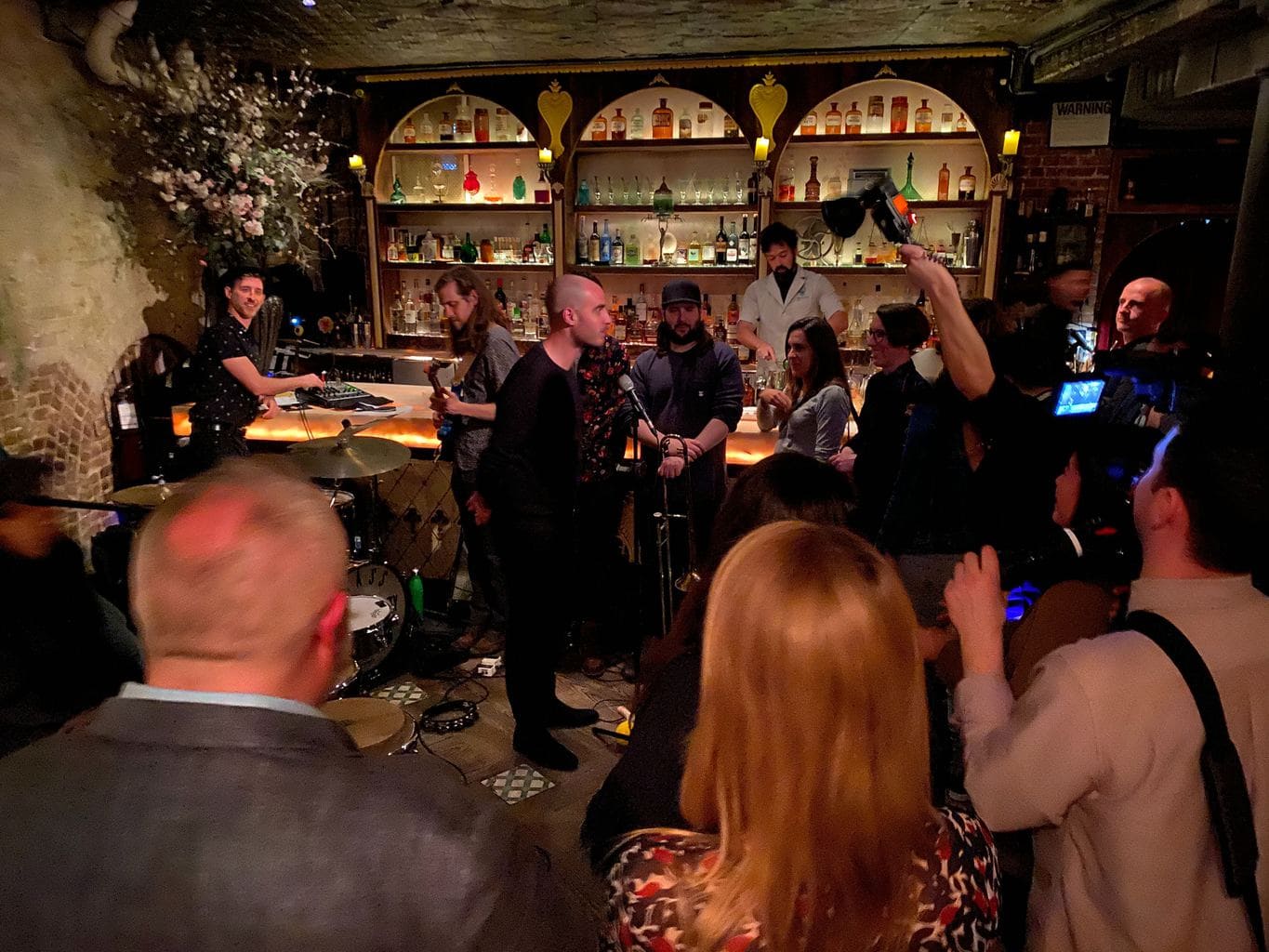 Start with a Splash: Our $11 Million Series A Funding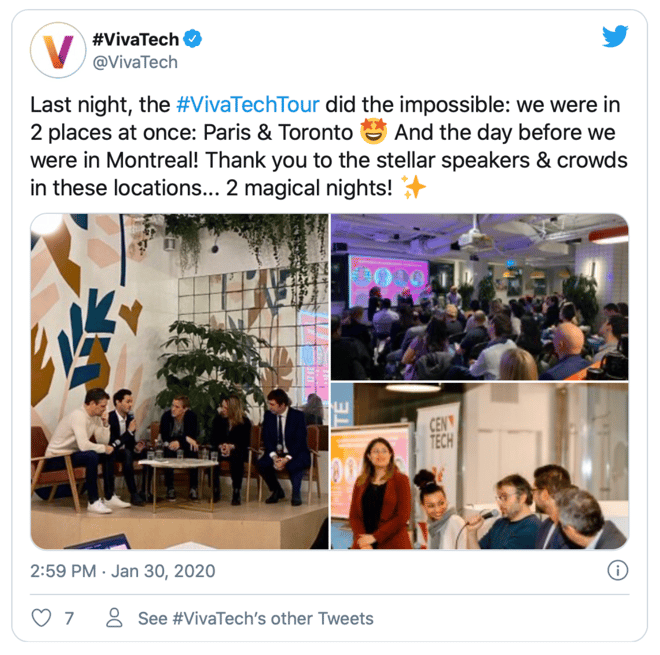 In January, we were thrilled to kick off 2020 with a big announcement in time for NRF. Led by US investor Five Elms, and with the continued support of our current investors Cap Horn and Runa Capital, we were lucky to accelerate our expansion and make a statement in North America with a $11 million series A funding. After which we didn't sleep and immediately joined the VivaTech Tour in Paris to preach what we believe in: digital transformation in retail.
Supporting Clients Through Change
Then no need to say that things escalated and changed at rocket speed. With all of our clients being instantly and directly impacted by the outbreak of the pandemic, our first priority, after caring for our people, was to look for any possible ways to support clients through one of the biggest crises we had ever experienced in our professional and personal lives.
We pushed to bring new resources: training assets to accelerate adoption, an expansive campaign library to facilitate the implementation of new use cases particularly on communications and compliance, to a series of webinars and blog posts to share industry insights. Find out how conducting remote store visits or implementing new COVID cleanliness checklists helped our clients stay on top of their wholesale and retail operations.
New Product Developments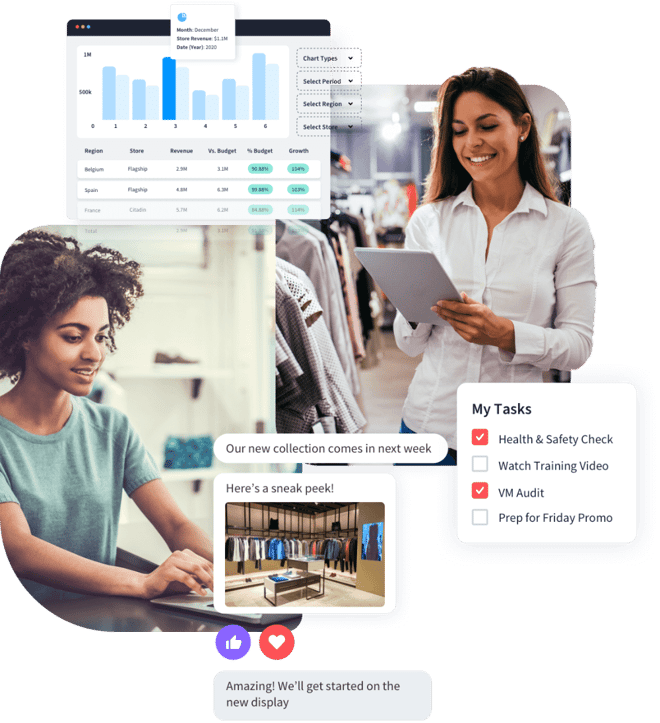 Even through the crisis, the SimpliField team has continued to invest heavily into enhancing our product to help customers achieve top retail performance.
More than ever, we believe that it is time to work smarter not harder, to transform communications for true multi-level collaboration, and to empower talent to unleash performance. Without revealing everything, expect a lot of big things for our platform this year!
For a review on key product improvements and some teasers of what's to come in 2021, our customers can access our latest webinar hosted by Jeremy Katz, VP of Customer Success (login required).
Embracing Work-From-Anywhere
Like many, our annual offsite got cancelled, our team drinks got Zoomed and we completely embraced a work-from-anywhere model. But we are also very proud to announce that this year we have become a better team: not only did we introduce expanded paternal leave, we also onboarded new crew members, and some even full-remote! Plus, our HR team got very creative with Spotify subscriptions, Quitoque cooking challenges, outdoor activities, Ladurée macarons, wine-tasting sessions and even virtual escape games.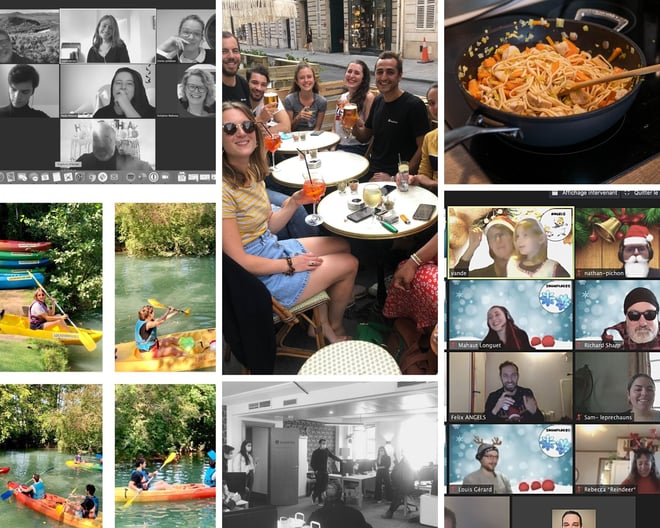 If you'd like to know more about what's to expect in 2021, check out our new website here and follow us on LinkedIn, Twitter and Facebook.
Also read more industry insights on Retail Tomorrow here and see our current job offerings on Welcome to the Jungle!
If you want to learn more about how we can help you up your retail game today, contact us for a custom demo.
Subscribe to Retail Tomorrow
Get our latest insights and analysis about innovation and retail