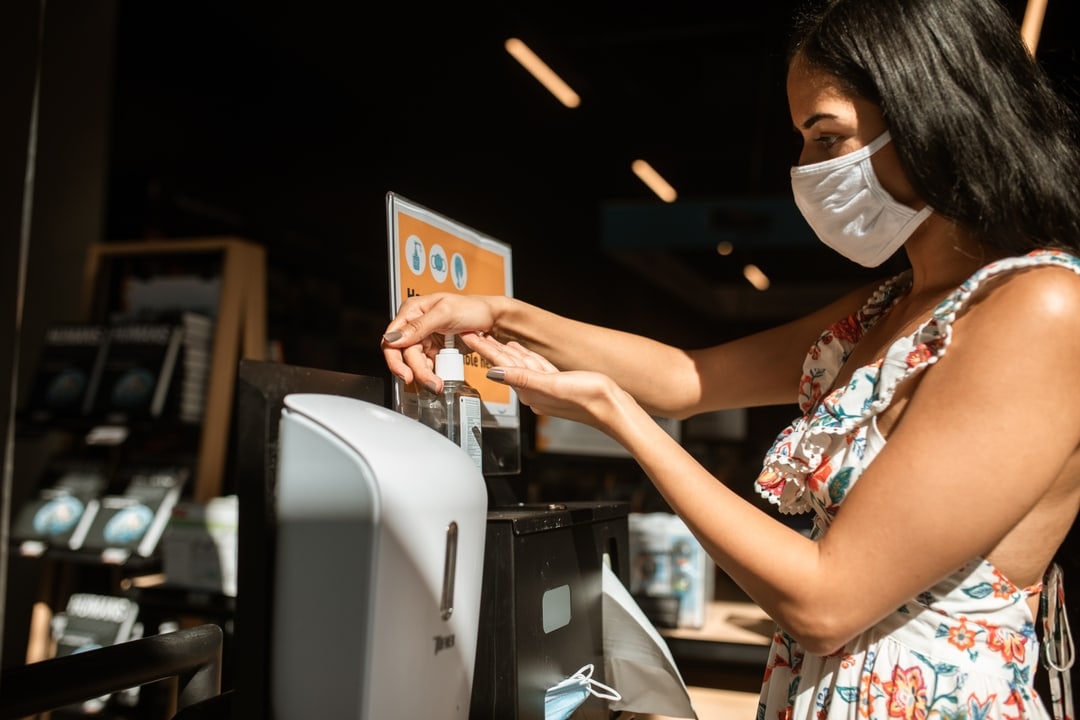 For retail, 2020 will have been the year of compliance: with the breakout of Covid-19, retailers, wholesale brands, restaurants and pretty much any business occupying a physical space were forced into implementing strict compliance to new health and safety regulations.
Protecting both customers and employees was mission-critical, as poor or even slow compliance led many to close down stores.
Beyond the need to stay on the right side of local and federal regulations, compliance is more complex and increasingly critical for customers and employees. Customers value safety more than ever before: according to a recent McKinsey survey, over 50% of respondents said they wanted stores to respect guidelines that would help keep them safe.
Similarly, in a recent Willis Towers Watson survey of over 500,000 global employees, 83% of respondents said they are still anxious about COVID-19 and concerned about safety in the workplace.

Today, compliance around health, safety, and operational procedures is a question of survival. And with retailers and brands being asked to drive better performance with leaner resources, compliance with brand standards and customer service standards is more crucial than ever.

‍Here are 5 ways our clients use SimpliField to be on top of their compliance and thrive amidst the pandemic.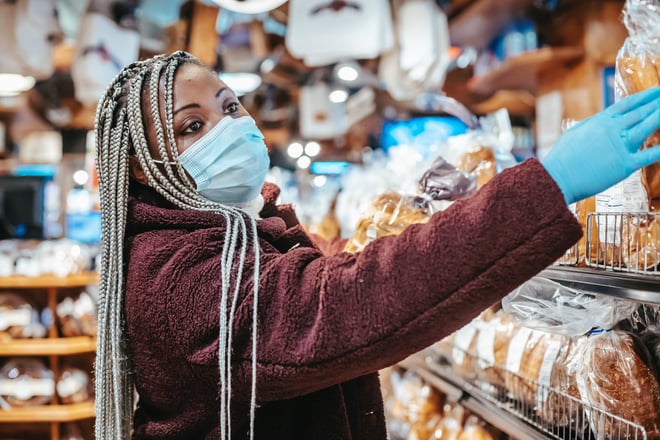 1. Schedule and audit for compliance.
Closing and reopening on repeat is tedious. From scheduling to reporting, having the right procedures in place in one central tool can avoid loopholes and ensure compliance at all levels and in each location.
‍
To empower store teams on a daily basis in adjusting to new safety and hygiene regulations, SimpliField can help you put in place multiple checklists focusing on new retail reopening guidelines and the implementation of necessary equipment, but also support your merchandising efforts. Choose from our Campaign Library adaptable reopening and compliance templates or create your own, so that your teams can follow a precise step-by-step process to welcome customers in perfect conditions.
‍
With locations subject to different Covid measures, also directly schedule and monitor both reopenings and virtual store visits straight in the app.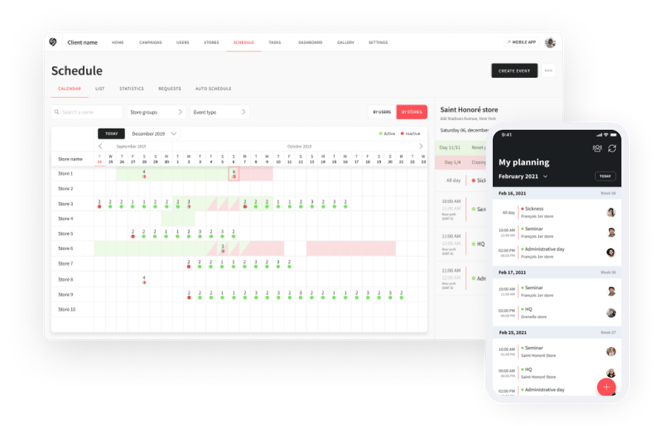 2. Communicate in real-time with your teams.
With the impossibility of conducting in-person visits, communicating and collecting information with your teams is time-consuming and complex to streamline and centralize.

With SimpliField, our two-way communication tools enable you to promptly provide and communicate on new safety and hygiene norms and ensure these are correctly implemented in stores. Get instant incident and feedback reports with automated workflows for instant follow-up actions, and chat with team members directly. Communicating with your teams, who are the eyes and ears of your operations is key to gain visibility on compliance.
Plus, you can check on your talent's well-being and be there when they need you, even from afar.
3. Train field teams with accessible resources.
The necessity for training and the speed at which it must be delivered since Covid is phenomenal. Your teams are no longer just executing, they are multitasking and taking initiatives to adapt as quickly as possible to new sales methods, new health and safety regulations, new merchandising, new communications, to say the least.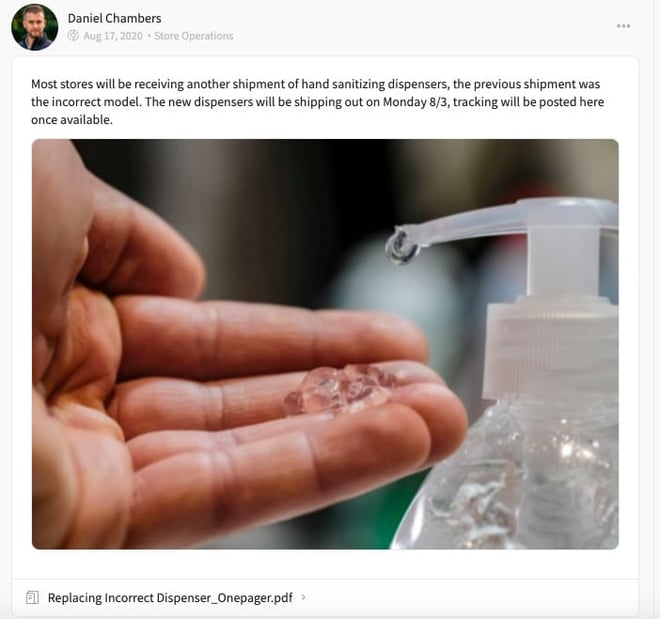 With SimpliField, managers are able to manage compliance training within stores and follow up with their teams directly via the SimpliField Newsfeed on their mobile devices. In the form of checklists, training campaigns can be tailored to focus on particular compliance areas, and be monitored and evaluated from afar.
The Newsfeed and the Document Library can help consolidate all training material in one place, available at all times for your teams to refer to.
4. See brand compliance yourself, even from a distance.
Covid made it almost impossible to check on all different store locations or to provide store directors the adequate equipment necessary to protect their store teams and clients, especially with different regulations in place and unique store layouts.
Even at a distance, SimpliField can increase your compliance's accuracy with videos and images directly provided by your field teams on health and safety equipment, merchandising and even promotional launches. ‍With clients wary of visiting stores, these compliance measures have never been so important in increasing sell-out.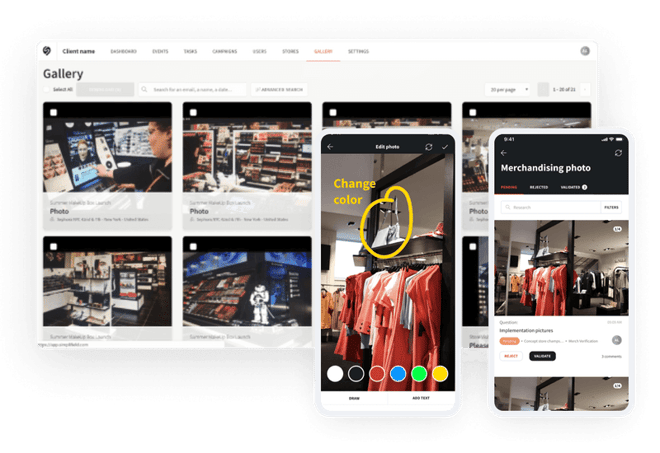 5. Make informed decisions based on data.
If your data isn't consolidated, it is almost completely useless. However, with everything centralized straight on to SimpliField, both HQ and field teams can easily share knowledge essential to dealing with the new norms - in real-time and in one place.
Track completion of compliance campaigns and contact your teams directly if compliance isn't guaranteed across the board. Using customizable dashboards, managers can filter information to track performance against KPIs. Plus, instant communications straight through the time can enable fruitful two-way feedback systems with teams at all levels.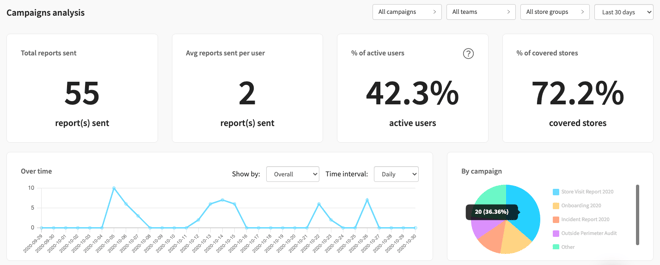 The Takeaway
With scheduling, reporting, auditing, dashboarding, training and communication tools all centralized in one place and accessible at all times from anywhere, empower your teams to guarantee compliance in your retail network. Whether you are part of a team at a retailer, brand, pharmacy, grocer, or restaurant, the SimpliField solution can be tailored to your needs, enabling you and your teams to operate safely and to provide excellent customer experiences which drive sales.
To find out how two of our global retail clients use SimpliField to tackle the pandemic, read the case studies here.
You can also explore how a major international fashion retailer used SimpliField to optimise compliance and training here. And to get a detailed view of how we support can support your safety and compliance use cases, read more here.
If you need support in getting back to getting back to business (but better), contact us here. We're always ready.
Subscribe to Retail Tomorrow
Get our latest insights and analysis about innovation and retail