Why SimpliField?
Spend more time with customers
Retail teams have less resources to do more complex work. Unlock efficiency and adaptability to focus on the customer experience.
Empower your teams
The retail workforce is younger, more diverse, and expects modern tools. Bypass redundant systems that lead to ineffective communications, and invest in better tools for field insights.
Prepare for the future of retail
Redefine retail by promoting frictionless and personalized experiences. Create an omnichannel environment for every customer.
Do more with less
Digitally transform your operations to improve efficiency and deliver improved sales faster than ever - even with reduced staff and limited resources.
The SimpliField Solution
One tool for seamless retail communications, operations and analytics.
Communicate
SimpliField keeps your talent up to date and engaged with news, chat, alerts, and real-time communications. Our dedicated Visual Merchandising module allows you to collaborate across stores and locations and get a clear view of store and team compliance.
Benefits
Foster 1:1 collaboration in real-time across your organization.

Engage teams with rich interactive posts with videos, pictures and documents, and invite comments and interaction across teams.

Communicate announcements instantly and in one place, targeting specific teams and store groups.

Share customer feedback to the whole enterprise, enabling merchandising decisions to happen quickly.
Features
Visual Merchandising

Announcements

Newsfeed and announcements

1:1 and Group Chat
Operate
SimpliField empowers agile teamwork, performance and execution. Intelligent automations streamline processes by applying logic to customize and scale your team's best practices.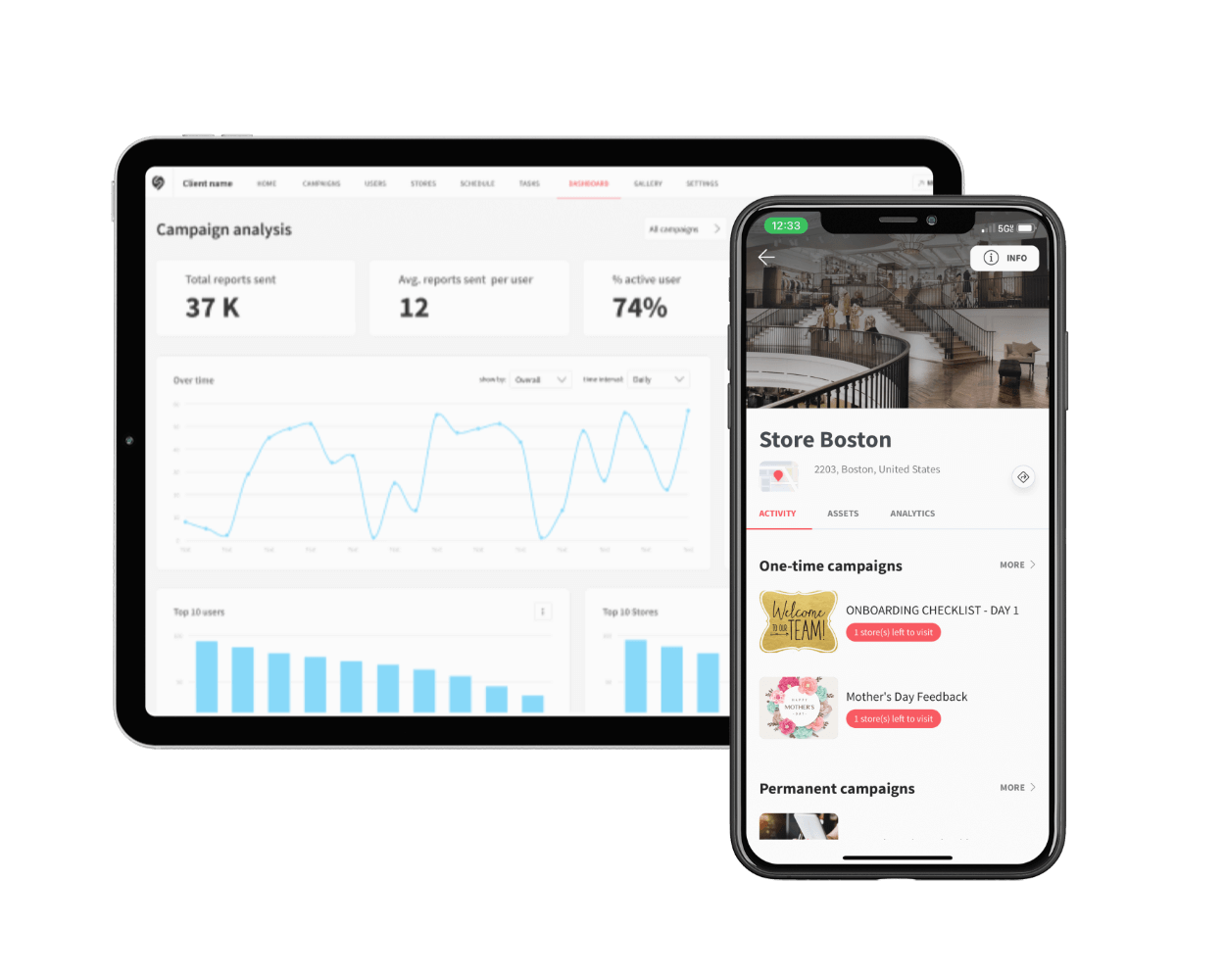 Benefits
Organize your team's activities, assign and track follow-up actions, and view results for every team and every store to optimize time and resources.

Create user-friendly and engaging in-app training. Track if training is completed and consolidate data on how well it performed.

Customize workflows to your organizational processes.

Easily automate wasteful and redundant processes.
Features
Best practice workflow templates

Task Management

Training

Visit scheduling

Manage schedules

Generate visit prioritization for field teams

Activity Tracking
Analyze
SimpliField aligns all teams on actionable, meaningful data. Metrics are surfaced specifically for each role, giving a clear view to insights - from global performance to digital and physical sales targets, without overwhelming individual roles with data points they don't need.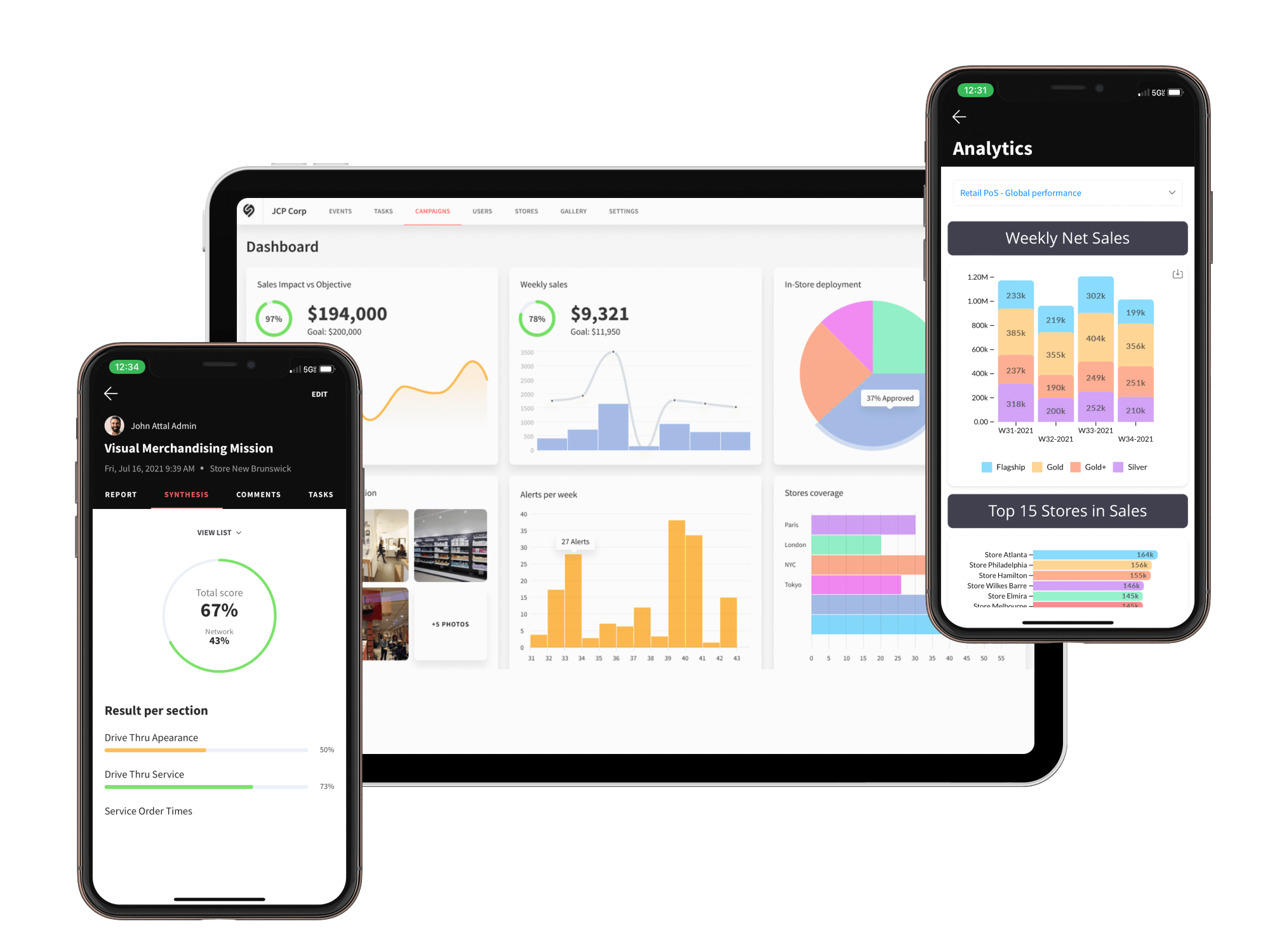 Benefits
Access relevant KPIs and align everyone on the right targets.

Motivate your teams with relative rankings across districts and regions.

Organize your Dashboard display by role to only show relevant metrics and suit your data, systems and regional requirements.

Empower your teams quickly: leverage your standard dashboards for rapid set-up.

On desktop and mobile!
Features
Dashboards

Dashboard library

Beautiful displays

Store Information Management Dashboard

External data integrations
Get a Demo