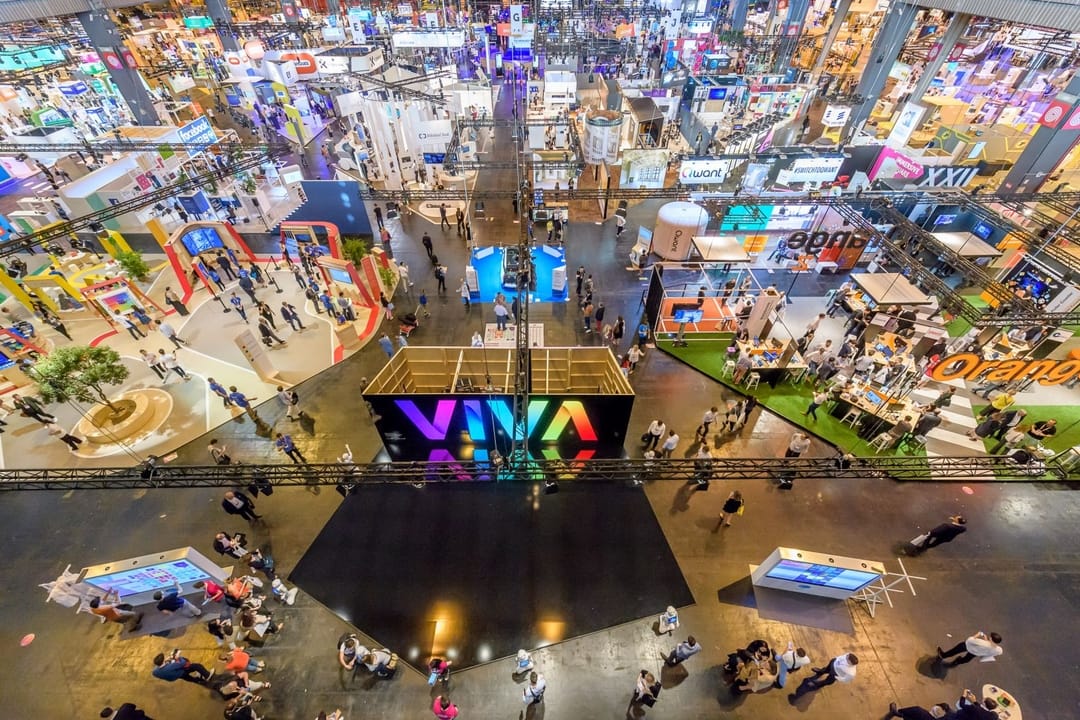 Last week, SimpliField Co-Founder and COO Jonathan Attal joined a distinguished panel of entrepreneurs, press and investors at the Morning Coworking République in Paris, for a spirited discussion on how innovative brands can partner with startups to successfully drive digital transformation in retail.
The panel was part of Vivatech's Viva TechTour, which took place that night both in Montreal and in Paris.
Joining Jonathan in the discussion were Karine Dussert-Sarthe, Executive Vice President Global Product, Marketing, Design and Open Innovation, at Orange; Lionel Baraban, Co-founder & CEO of Famoco (Startup Orange); Ian Rogers, Chief Digital Officer at LVMH; and Guillaume Bregeras, Editor at Les Echos as the moderator.
How to Get Started with Digital Transformation in Retail
Much of the discussion focused on the challenges large enterprises face when embracing new disruptive technologies used in the retail industry.
The panel discussed how the easiest way to get started with digital transformation in retail is to begin with sample proof of concept projects before engaging an enterprise-wide deployment. This enables to test new technologies, minimize risk, and hone the user experience before investing heavily in system-wide implementations.
"We don't want big corporations to come and say they will test the solution without any prospect of deployment. What we want to do is deploy, and that is what we are doing with Orange," said Lionel Baraban, Co-founder & CEO of mobile device provider Famoco.
While experimenting with lower-risk proof of concept projects can be a great way for startups to get a foot in the door to prove why digital transformation is important, it can also help larger entities sharpen their focus on meeting customer needs.
"The culture at Orange is evolving from just working with startups to being more focused and more win-win. This is a benefit for everyone," said Karine Dussert, Executive VP Global Product, Marketing, Design and Open Innovation at Orange.
LVMH Chief Digital Officer Ian Rogers was also on hand to discuss the importance of the type of innovation happening within the LVMH Maison Des Startups, which SimpliField actively participates in. He stressed that while LVMH's approach to innovation is built to foster growth and collaboration, it is ultimately up to the technology companies themselves to deliver on what they promise: "Startups themselves succeed on their own. What we do is open the door, make introductions, and let the magic happen. It's up to the startups to win the relationships," said Rogers.
Who Are the Winners of the Digital Transformation in Retail
Guillaume Bregeras, Editor at Les Echos, asked the panel which startups they were betting on for successful digital transformation in retail in 2020.
Karine Dussert-Sarthe suggested the LumApps Employee Communications platform and Ian Rogers from LVMH pointed to SimpliField because "the solution solves very real pain for brands."
Jonathan Attal ended by giving a shout out to the team at VivaTech for the massive impact the organization and their events have had on SimpliField: "VivaTech is a really powerful way for us to connect with the type of innovative brands and leaders that we work with. Their programming really helps shape our thinking about what the market really needs and how we can best serve our customers. It's a great community for startups to be a part of," said Attal.
In fact, SimpliField will be participating in VivaTech 2020 at the Paris Expo Porte de Versailles June 11-13. More on that to come!
The Takeaway
For digital transformation in retail to be effective, technologies must first and foremost correctly and directly address the pain points that brands are facing. Startups and innovative brands must therefore work in collaboration to deploy incrementally proof of concept projects before carrying out their full deployment.

No matter how large your network, SimpliField's proven solution helps leading retailers and brands to drive flawless operational execution — every day in every store. You can contact us today for a live demo and see firsthand how SimpliField can help you build from the ground up your digital transformation in a matter of weeks.
Subscribe to Retail Tomorrow
Get our latest insights and analysis about innovation and retail