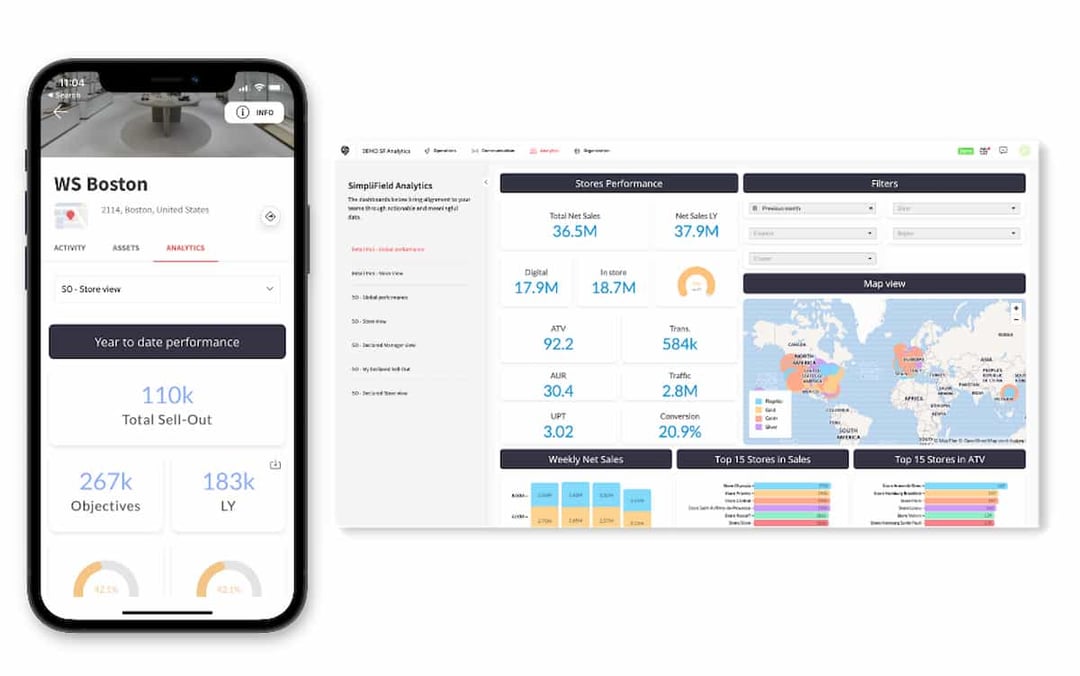 In the first half of 2021, our Customer Success and Tech teams have continued to hustle, supporting our retail clients in tackling reopenings after the COVID-19 crisis. But we've also been looking ahead into the future of retail digital transformation and how SimpliField can help retailers surpass their retail performance results in 2021.
We teased you about new things coming, well today is the day!
We've expanded the leading SimpliField retail performance platform with a brand new module: SimpliField Analytics. Now available for current SimpliField platform users and new users that sign up today! Here's what it's all about.
Why SimpliField Analytics?

SimpliField Analytics aligns all your teams on actionable, meaningful data. Metrics are surfaced specifically for each role, giving you a clear view to insights - from global performance to digital and physical sales targets, without overwhelming individual roles.
What are the benefits of SimpliField Analytics?
Access relevant KPIs and align everyone on the right targets.
Motivate team members with relative rankings across districts and regions.
Gain full visibility into every component of your business operations with seamless integration of external data sources.
Coach your team and adapt their workflows based on individual and store metrics.
Dashboards by role so team members only see the metrics they need to do their job. Adjust dashboards for your teams to suit your data, your systems, and your regional requirements.
Deploy quickly and easily access data anytime, anywhere, from your mobile device.
How is SimpliField Analytics used by different team members?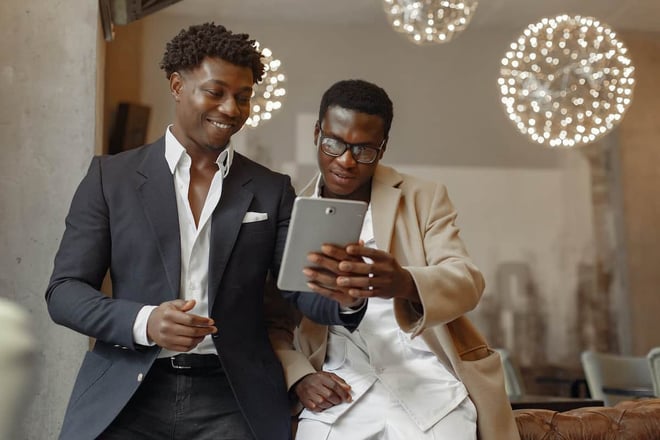 Store managers can now access all data in one, simple, and beautiful view.
District Managers and Field Teams will be more informed than ever and aligned on actionable data that's relevant to them.
Retail Managers will easily be able to interpret their data without the need for technical resources or data analytics professionals.
Find out more
To find out more about SimpliField Analytics, contact your Customer Success Manager today or book a custom demo here!

Subscribe to Retail Tomorrow
Get our latest insights and analysis about innovation and retail