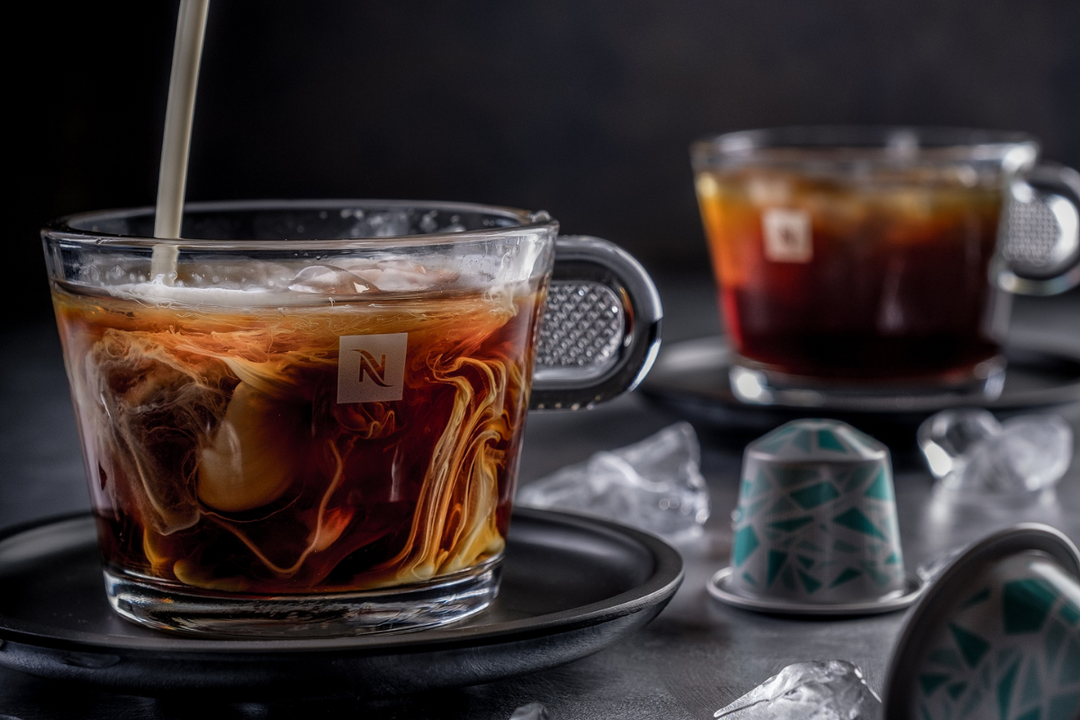 Experiential retail may sound like a faraway concept after eighteen months deep in a pandemic. But the reality is: experiential retail is booming.
In 2021, ecommerce retail sales are expected to reach $4.5T, showcasing how consumers have increasingly purchased online since lockdowns. Retailers and brands were pushed to adapt quicker than ever to develop a strong digital presence: from launching new operations to support the online channel to introducing new sales methods at high speed and at scale.
On the other hand, physical or in-store retail in 2021 represents no less than $19.2T and remains the channel of choice for consumers. In fact, 50% of consumers plan to start shopping in-stores as soon as possible.
In our latest WBR Future Stores webinar, Jean-Christophe Jaunin, Global Head of B2C at Nespresso, and Ben Zenou, CEO & Cofounder of SimpliField, deep dive into what brands and retailers need to know about the future of experiential retail.

Customer Expectations Post-Pandemic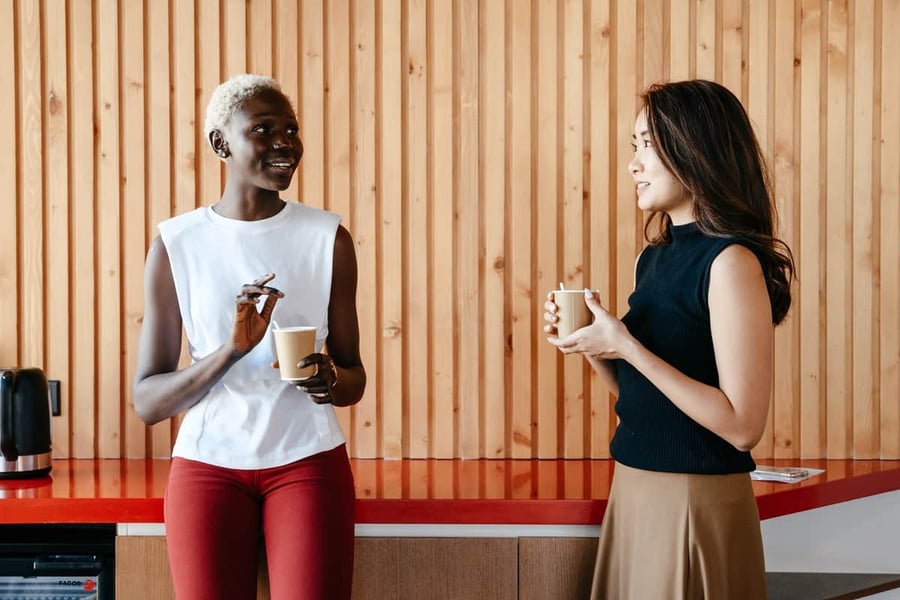 L'Oréal, among many other leading retailers, voiced a wave of optimism for retail post-pandemic, going as far as announcing that retail will experience the "Roaring 20s".
Echoing Vincent Vuillaume, former International Retail Director at Hublot, in our latest webinar on luxury and experiential retail, Zenou highlighted the fact that many customers feel like "survivors" who want to reward themselves and have realised the importance of meeting and interacting with other people.
This is not a myth: "At SimpliField, many luxury brands we work with have reached those pre-pandemic retail sales levels within months of reopening. In a really digitized world, being able to see, touch, feel, talk, reassures us. Today, we see people lining up again to go to stores, whether those are mass market or luxury and despite some remaining social distancing restrictions.", said Zenou.
At Nespresso, Jaunin echoes this observation: "Our overall results are at the same levels as pre-Covid, but the pattern has changed. Born as an omnichannel brand with call-centers and online, we actually benefited from a wave of acquisitions as people started drinking coffee at home. The conversion - from traffic to purchase - and average basket size is significantly higher today, and our loyal customers, who did try shifting online, are already coming back for big in-store purchases."
New Forms of Experiential Retail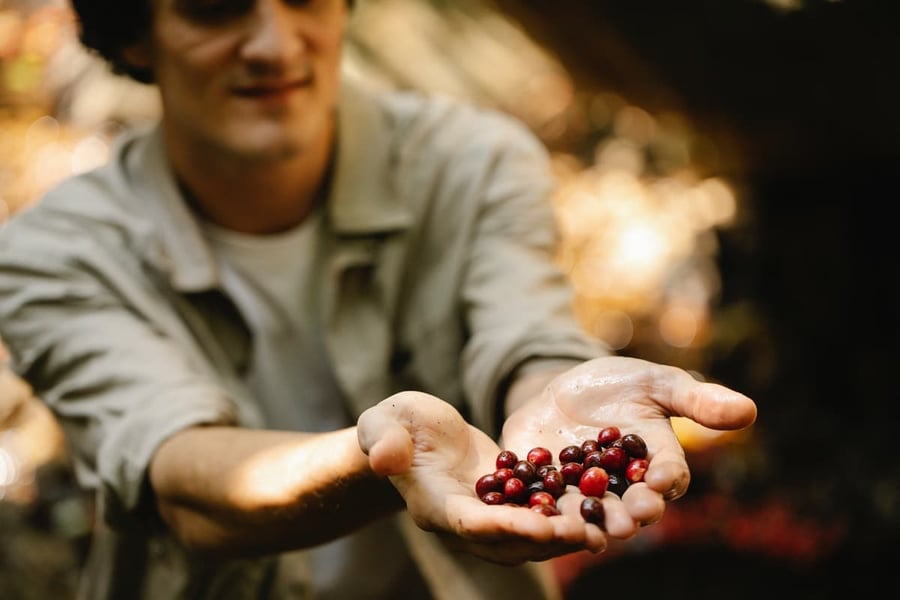 Customers have changed, so has retail. According to Jaunin, "The role of retail is no longer so acquisition-driven, nor is it about convenience or speed. Retail will be about building the brand, the personalized relationship to the customer and the 'stickiness' - in other words, the loyalty and retention."
Customers are increasingly shopping at a local level and looking for more personal relationships and human interactions. Jaunin gives us the example of a local initiative in a Nespresso store in Oregon:
"The local team brilliantly reinvented our loyalty program around sustainability so that the store became part of the local community. Every time a customer brings back capsules in a dedicated recycling counter, the store staff would attribute some of that benefit back to planting trees in a park across the street. The brand became anchored in the neighbourhood with a simple technology to regenerate a more human side to this brand-neighborhood interaction."
This is happening across the board: at Best Buy for example, sales associates hand out their business cards to continue conversations over phone or online to support their customer with issues they may encounter. "This is exactly what we want to build: a one-to-one relationship, not between the brand and the individual, but between individuals that share the same values.", said Jaunin.
Jaunin adds that "The retail store is a space to socialize. At Nespresso, our coffee is perfect for creating events and masterclasses that can't be replicated online. We emphasize travel, to immerse our customers in another place through smell, video, etc. It's unique, it's a moment to take a break from your day."
Technology Solutions That Meet the Expectations of Retail Customers Employees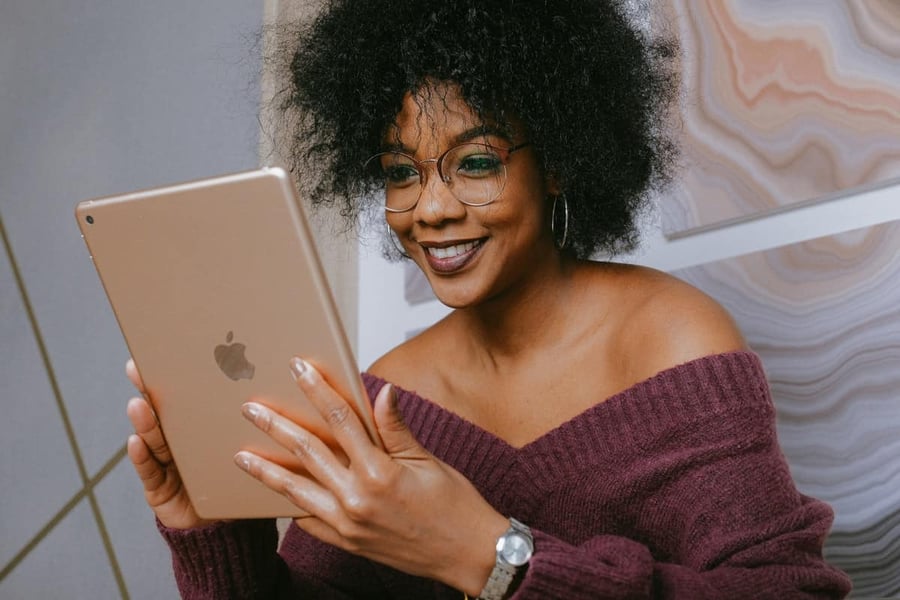 Retailers have long invested in customer-facing technology. Today, it's all about adaptation. "We want to help stores go as fast as online. But not focusing on customer technology! We'd rather invest in technology for our teams, focused on streamlining and retail performance.", said Jaunin.
"In the end it's about people: store managers and associates. Those people are the best assets that brands have, they are the key investment aspect that make all this adaptation possible. They need to be empowered to create additional value and differentiation in stores.", said Zenou.
The challenge is: a lot more work for store and field teams. "They need to engage with customers online, understand the local business, create more activation, more operations, more training. Being able to implement that type of adaptation to answer new customers expectations is a huge challenge. It requires true change management and technology.", said Zenou.
All these new dimensions of customer experience are made possible and amplified by technology, which must be an enabler that is also invisible to the consumer.
"We need to shift away from how we train our employees, away from just knowing everything about the product and towards creating neighbourliness. As a big brand, we want to come back to community and social anchoring.", said Jaunin.
Empowerment and Metrics to Measure Retail Store Performance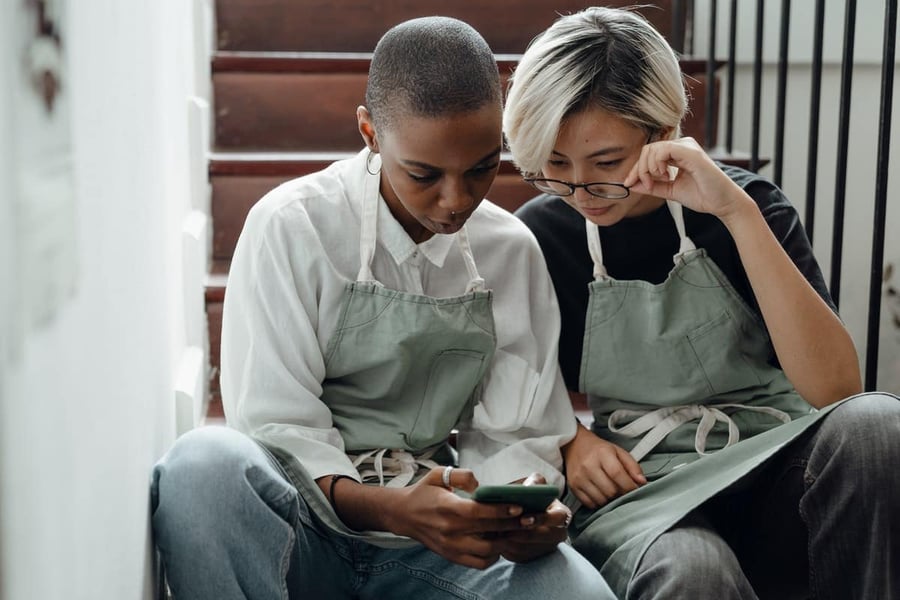 It doesn't come as a surprise that Jaunin highlights that "Empowerment is a big deal when we move towards humanized store experiences. We need to provide more room to store associates for improvisation. That means more empowerment, more local budget but also more accountability. We're moving away from centralization to give more trust to local initiatives and that requires technology for headquarters to see that these solutions are working."
"To go there, we also need to change the way we measure store performance. You'll hear more and more about customer lifetime value, regional omnichannel sales versus number of transactions and basket size. We move towards the loyalty of the brand and how we can leverage this through experiences and cultural or social elements.", he adds.
At SimpliField, Zenou observes that retailers and brands are focusing on one metric:
"Retailers and brands want to know: how much time can I save so that my store associates can spend more time in the store with my customers? If you can save 30 minute on this process, that's 30 minutes with your customers which has true added value and increases conversion rates. At SimpliField, we've seen 3% increase in sales and 40% increase in team efficiency. Plus, reduced travel costs with a mobile app means more money to allocate to stores, localization and training at scale!"
Mobile platforms are increasingly becoming the top choice for retailers to adapt to the new retail workforce who is more mobile, technology-aware and technology-empowered.
Jaunin highlights how tightly this is linked to resolving the issue of high employee turnover in retail: "We spend so much time onboarding and training new employees. How do we do this when we are so decentralized? We need a centralized platform that is safe and efficient. We don't want employees behind screens, we want them greeting and having conversations. Such technology can put all back-office and training needs in one place, we can push campaigns at different levels… It's addressing the shift that we need to make more quickly to adapt to the market."
The Takeaway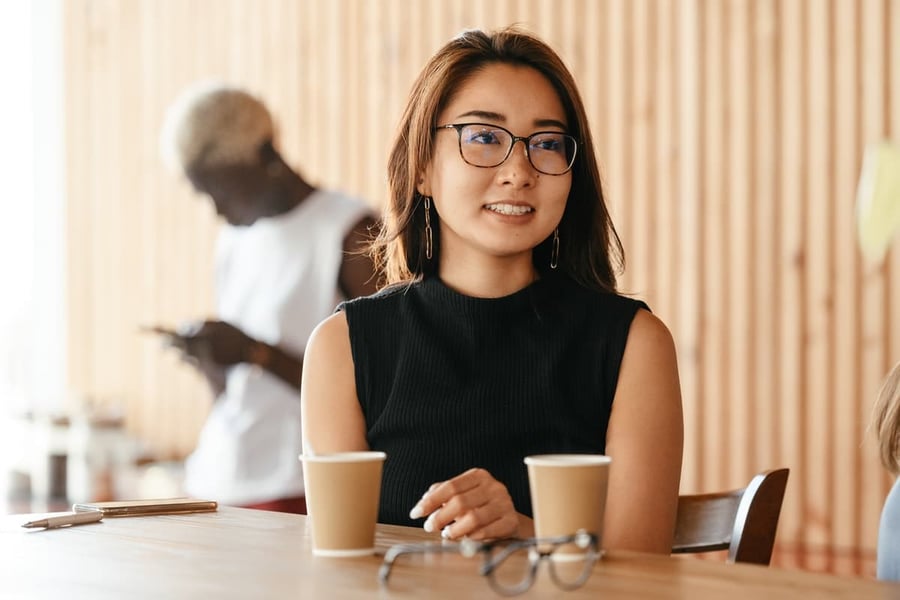 The good news is that experiential retail isn't dead and that customers still want to go in-stores.
Plus, mobile solutions like SimpliField exist to support retailers and brands in adapting to new customer expectations whilst supporting and empowering retail talent in offering such experiences.
Omnichannel is also here to stay and the challenge today resides in how to measure retail performance to create hybrid models.
The future of experiential retail no longer completely revolves around customer-facing technology, but rather seamlessly supports retail employees in offering more human interactions, personalization and localization.
For more details, see the full webinar replay here!
And if, like Nespresso and 130+ leading retailers, you also want to up your retail performance and adapt to the new normal, book a custom demo with SimpliField here!
Subscribe to Retail Tomorrow
Get our latest insights and analysis about innovation and retail