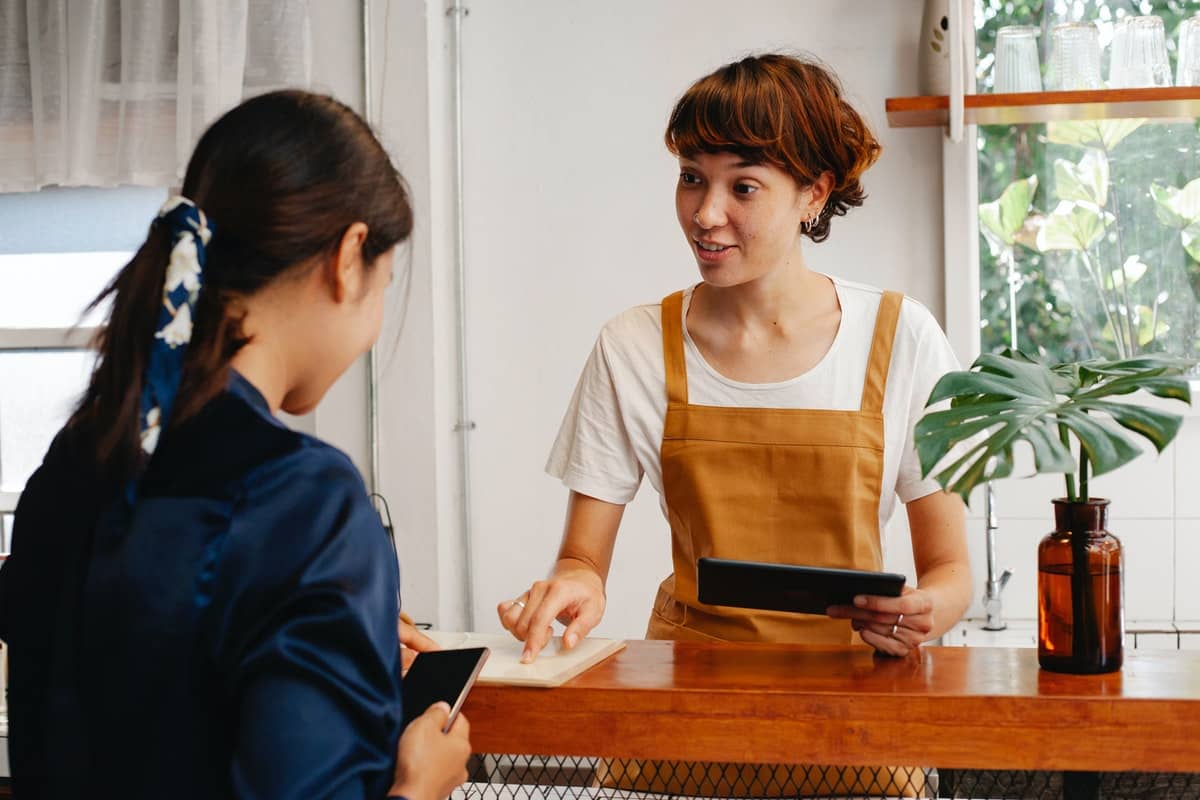 Ever thought of building your on-premise software for retail performance? You might want to think it through. Building an on-premises retail solution from scratch may look like a smaller iceberg from afar, but under the surface lies many hidden costs and precious time investment.
In a recent BDO survey of major retailers, 54% of respondents said that increasing operational efficiency via digital transformation was one of their top 3 business goals. But does that mean it's worth it for retailers and brands to build an on-premises software?
Actually, industry research shows that the total cost of ownership for an on-premises system will be more than double that of SaaS-based cloud solutions. No wonder the market demand is growing in that direction. Here are 4 key reasons why you should consider SaaS.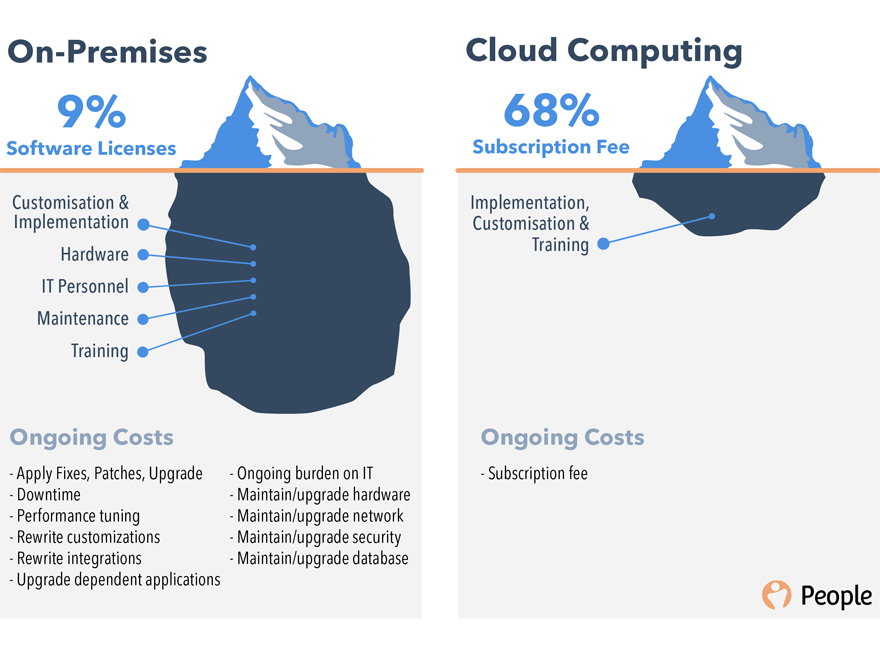 What Is On-Premise and Why It Matters?
What we refer to as On-Premises is a software delivery model which is installed and operated from a company's in-house server and computing infrastructure.
It builds on an enterprise's legacy computing resources and requires a licensed or purchased copy of software from an independent software vendor. Contrary to Software As A Service (SaaS), a software license must be purchased for each server or end user and the organisation is responsible for all the necessary infrastructure, storage, security, maintenance and overall management of the on-premises software.
When considering which to opt for, such costs and organisation factors must be taken into account, as they present real investment differences and long-term implications.
Lower costs, Faster Deployment
SaaS presents much lower upfront costs and is incomparably faster to configure and deploy. Although a subscription fee might look substantially higher than purchasing a one-off software license, SaaS hides no unpredictable ongoing costs. Plus, opting for SaaS means the right internal infrastructures are included to anticipate maintenance, upgrades or additional fixes.
In times where retail is undergoing serious changes, doing more with less resources than ever before, a lower cost to entry and a faster set-up may just be a question of survival. At SimpliField, we've proved to increase team efficiency by 40% or adapting to crisis situations like store reopenings during Covid-19 in only a matter of weeks.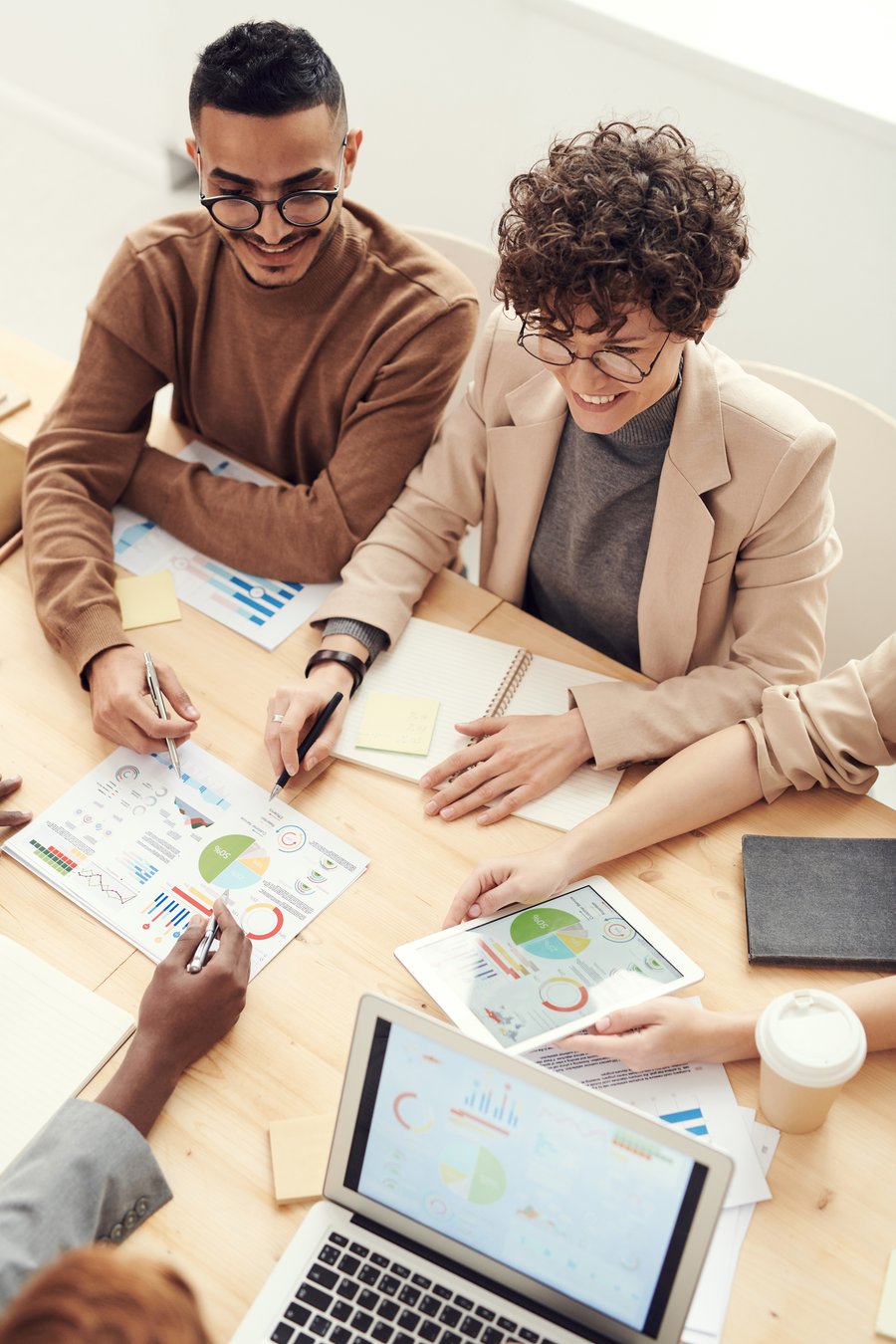 Scalability & Flexibility
On top of predictable costs, SaaS can grow as you grow, and vice-versa. On-demand scalability can help you evolve at your own pace, and your service provider is entitled to take responsibility for infrastructure issues.
Whether you're looking to add licenses for a larger network of users, require immediate access to new features or add integrations to enhance your core setup, SaaS provides an on-demand service tailored to your needs.
Built for Retail
A service provider has experience: at SimpliField, we work daily with over 130 international brands and retailers in different industries and with very unique use cases. With embedded capability to cater to diverse requirements, SimpliField can also guarantee a dedicated Customer Success team and 24/7 support.
SaaS is made to be customized so your teams can focus and spend resources on what really matters to your business: revenue-building innovation like offering excellent customer experience and omnichannel capabilities. Later on, SaaS also becomes a reliable point of contact for new queries and troubleshooting, no internal technical team required.
Plus, cloud systems enable headquarters, store and field teams to simultaneously access data from anywhere on a mobile device, which has also proven to result in higher rates of engagement.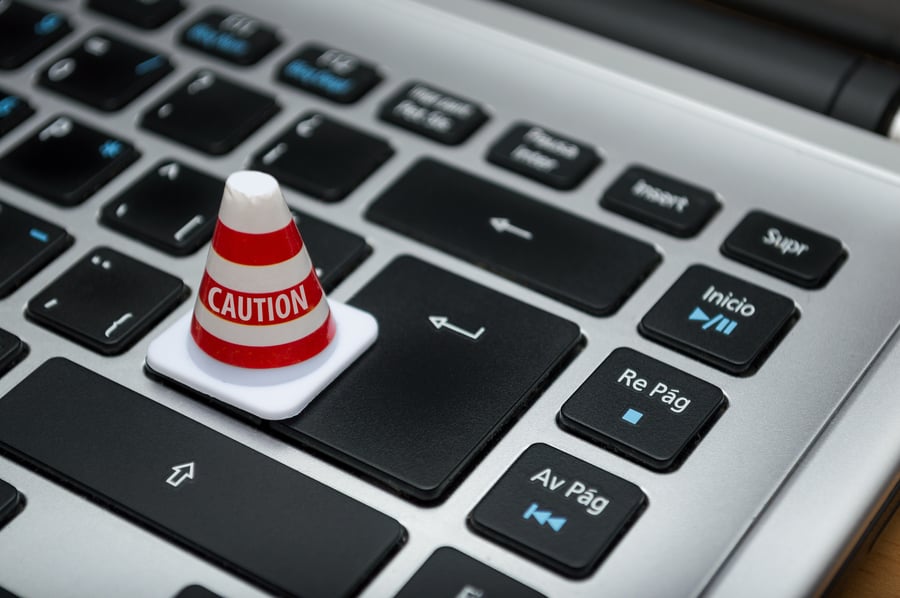 Enhanced Security
Last but not least, to be trusted by leading companies, SaaS cannot overlook security. In fact, because a service provider is tied to legal requirements, you'll be guaranteed a strict adherence to industry best practices - saving you both time, money and loopholes in building your on-premises software. From reporting to communications, replicating such high security standards across the board would be extremely complex to set up internally.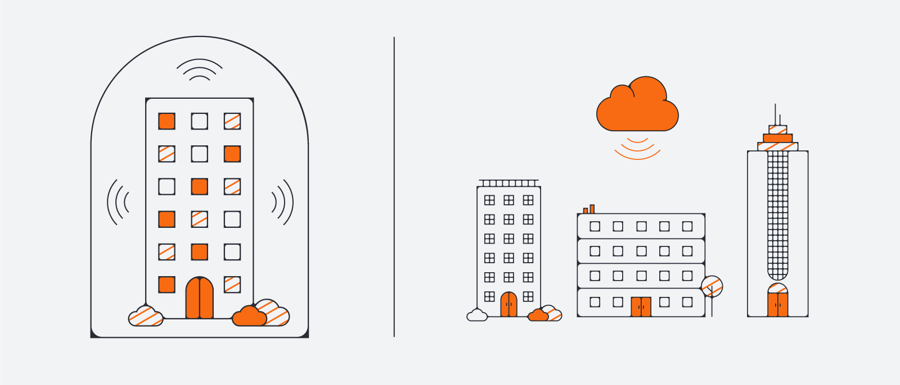 The Takeaway
Overall SaaS hides no costs, making it cheaper and more predictable. Not only are the cost of entry and total cost of ownership lower, but it's quicker to put in place and more flexible to changes in the long run.
Why go through the hassle of experiencing issues when someone has already done it for you? A SaaS solution like SimpliField has grown with brands and retailers alike internationally and for different use cases, proving solutions and able to adapt to your unique needs in less time.
Software innovation and security is more constant, fast and precise when it's your full time job. SaaS saves you the need for internal infrastructure and resources, with top industry standards.
If you're ready to take your retail performance to the next level, contact us for a live demo 👉 here.
Subscribe to Retail Tomorrow
Get our latest insights and analysis about innovation and retail