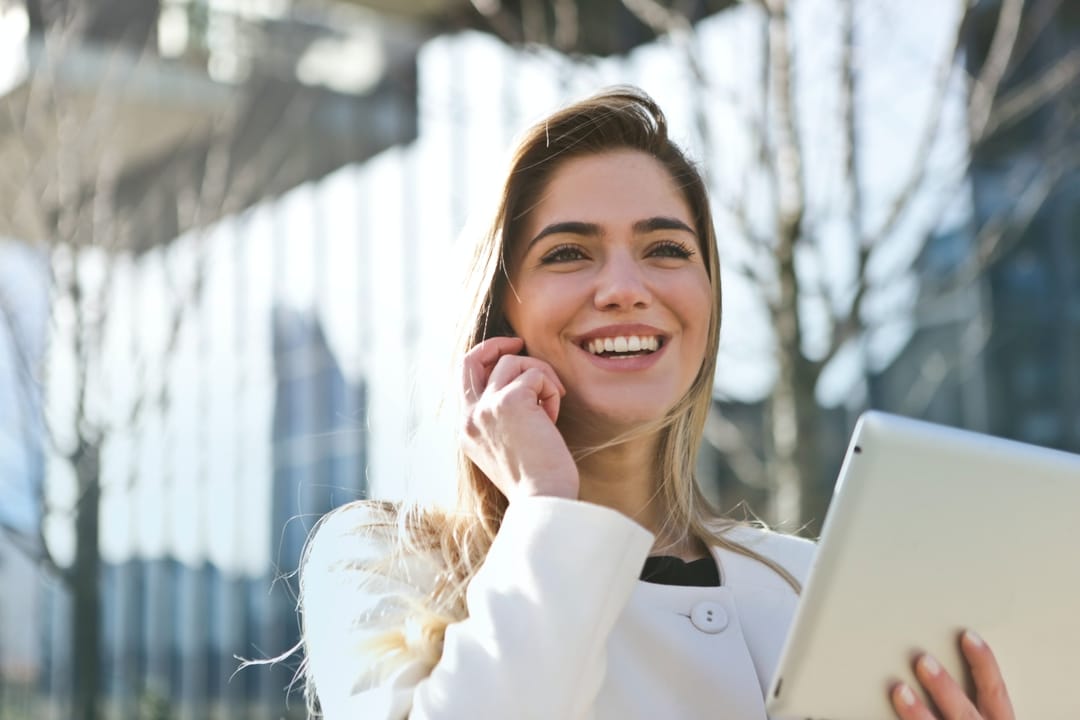 In a recent Willis Towers Watson survey of over 500,000 global employees, 83% of respondents said they are still feeling anxiety about COVID-19.
Workers around the world are stressed and overburdened, juggling their family life and the shifting work environment. So how can leaders expect to be able to empower their workforce and drive performance under the circumstances?
At SimpliField, we are in the process of helping countless companies in supporting their retail and wholesale teams face challenges brought by the pandemic, building real solutions to help them do their jobs in times where they are under pressure.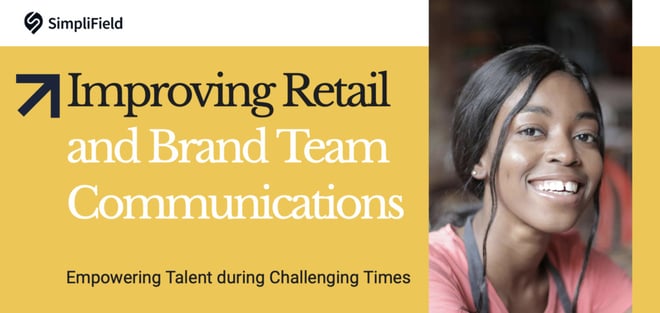 In our #RetailReset series earlier this year, Catherine Roggero-Lovisi, former President of Revlon North America, said that leading employee empowerment in difficult times is actually a question of survival, and a path brands can take to emerge from a period of crisis:
"Tell me how you treat your talent, and I'll tell you how you treat your customers."
With that in mind, in our latest webinar we brought together Soni Basi, PhD Head of Talent Management and Acquisition at AIG (formerly VP of Talent at Allergan and Estée Lauder), Patrick Kulesa, PhD, Global Research Director at Risk and Human Capital consulting firm Willis Towers Watson, and SimpliField CMO Richard Sharp for a discussion on employee empowerment during difficult times.
There's good news and bad news about how employees feel in these unprecedented times. Read the recap below to find out the 3 key things you can do to drive relevant employee empowerment today.
The Bad News: Anxiety and Financial Concerns Keep On Rising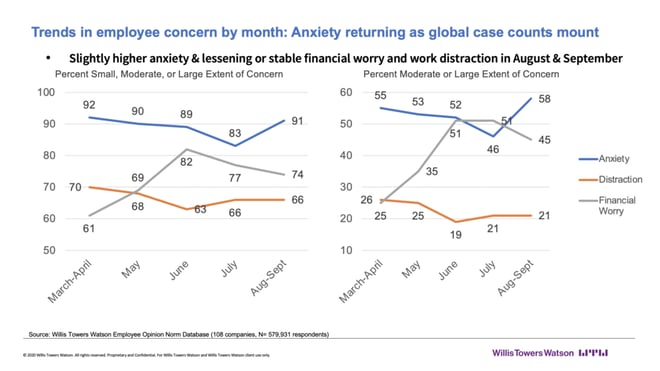 Patrick Kulesa of Willis Towers Watson pointed to data collected from 600,000 people in 108 companies in their most recent global employee survey: "The majority are saying that they are anxious, worried. That number has actually been going up lately, not down. Also, financial concern has grown particularly throughout the summer... Only about a third at best are saying 'I'm not worried about commuting. I think my work location is safe and supportive of my health.'"
The big concern is that numbers globally are spiking again since September.
According to Kulesa, financial worry particularly has been a big pain point, "growing as government subsidies came and went. Even if you're working, the financial situation of people around you is a concern, because you don't know when it's going to come to your doorstep. So the angst is real. And if anything, it's getting worse".
Soni Basi explained how we live in a Volatile, Uncertain, Complex, and Ambiguous (or VUCA) world.
She identified 3 major agents of anxiety today: COVID, the social injustice movement, and the US elections.
"All of these together are very real for employees. And really, when you're in touch with customers on a daily basis, you're hearing their stories, you're taking on their pain. And when you're an essential worker, you've been in this for a long time. So the exhaustion levels, the anxiety levels, they're changing...From a talent standpoint, how do we help now that we know this is all coming back together on the other end?"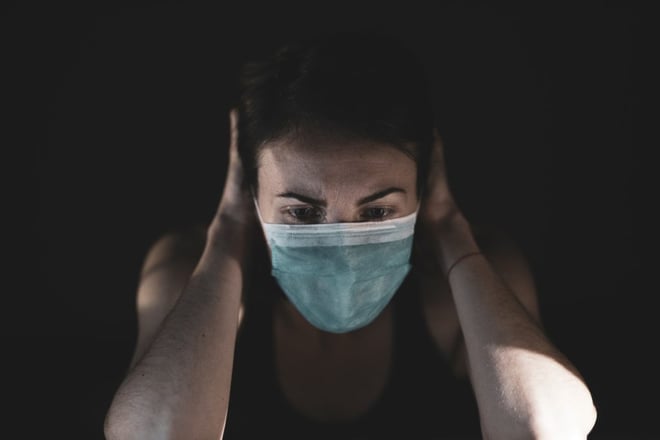 The panel questioned the impact of such anxiety if not adequately managed. How does that factor into performance, not only for employees but for everyone at the end of the year?
At SimpliField, Richard Sharp spoke about the daily challenge that retailers and brands have to deal with: "We're working everyday and talking to store associates that are out in the field, thousands of them at a time, and they're overburdened. Not only do they still have their usual sales targets and performance goals, but they also have to follow these new health and safety guidelines - which vary widely by region and change all the time. They also have to figure out how to develop relationships with their clients and customers while still social distancing. Being able to easily communicate from wherever they are and provide direct feedback to their managers and HQ is absolutely critical to success."
The Good News: Better Leadership and Management Practices Are Positively Impacting Employees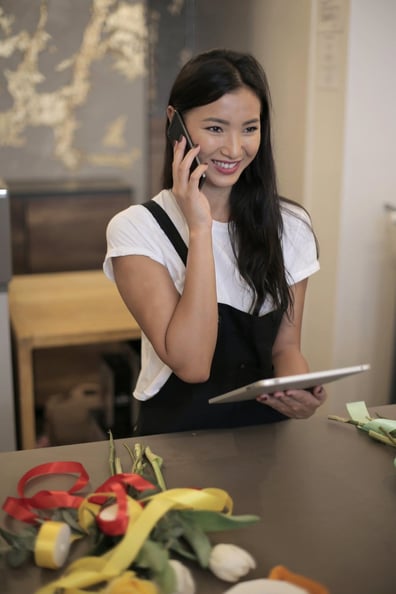 In the Willis Towers Watson survey, it appears that "people think their leaders are steering the ship appropriately," said Kulesa.
In fact, the data shows that - in the midst of a period of high anxiety - managers have scored high marks for connecting people together and done a reasonable job at addressing work distraction, which translates in high engagement scores.
"The scores are certainly higher than what we would expect to see in our pre-COVID world. Those gains are happening the most in areas around building trust and concern for well-being, collaboration and connection, inspiring employees, helping them understand mission and vision, and to feel a greater sense of belonging and inclusion," said Kulesa.
And these efforts have a direct, positive effect on employees. "We're seeing a bit of a lift in that area actually in terms of people saying that they can meet their work challenges, that they can sustain the energy they need, that they're proud to be working there. They're willing to work beyond, and they actually have the enablement to get things done," said Kulesa.
The focus around the corner now will be for leaders to shift from a focus on coping with the pandemic situation to driving and executing on their work and meeting team goals.
According to Kulesa, "It's been more of a challenge to move the needle in terms of how we organize work, how we give employees voice, how to keep being innovative and agile and reactive in the moment. But I think that ability to both cope and be resilient, but also stay agile, drive change, and be at the forefront is going to be massively important, but also a massive challenge for companies."
3 Ways You Can Support and Empower Your Workforce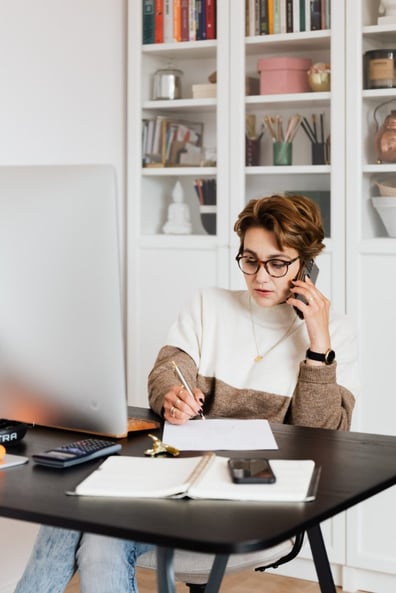 The panel identified 3 key ways for HR directors, operations managers and business leaders to help reduce anxiety, uncertainty and distraction of their teams: (1) truly listening to employees, (2) demonstrating real goodwill with concrete actions responding to what employees actually want, and (3) communicating on resources available and actions taken.
Kulesa highlights that employee empowerment must take place at each level of the organization:
"One big theme is just what are the available resources that the organization provides to help people deal with that stress?
A second thread is really for immediate managers: building better connections across your team helps reduce work distraction and helps people feel less isolated at what is potentially an isolating time.
And finally, business leaders must make those connections with employees to help them understand that you're still there, you're still steering the ship. Because if you're showing that the company is moving ahead financially and dealing with the challenges, you're going to help ease people's levels of worry. You're going to increase their sense of security."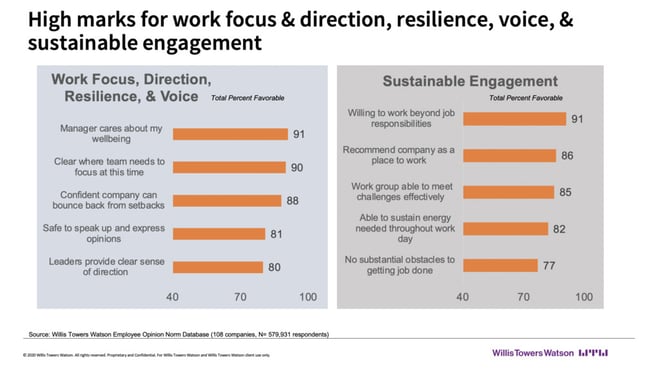 Soni Basi also emphasizes the importance of building true relationships between employees and their managers, because "that connection is so critical and oftentimes, a manager may not even be aware of what is on somebody's plate and on their mind."
To build that connection, "The best thing that a manager can do is listen, and I mean really listen. Or you might miss that chance to point them to an employee assistance program resource, or to connect them to somebody else in the organization that could be really pivotal for them."
Communication does not have to be so formalized, but should be made possible anytime, in the form of virtual coffee chats or even wellness initiatives. An example would be allowing for Personal Time Off during World Mental Health Awareness Month. Bringing in more informality and chats will play a big role in increasing reactiveness, as well as reducing anxiety and uncertainty, simply because employees will likely come forward to bring up urgent issues.
Conducting surveys, but also getting direct feedback and putting teams in place to drive improvement locally will bring up key data for decision-making in support of employees. Plus, "it does feel like it's actually helping to execute work in a more effective way, to come back smarter and faster. Not just go back to what's normal, but actually find a deeper well of connection and a deeper ability to execute and reward people and recognize them. And that seems to be, as we turn the page, what a lot of employees say that they want.", echoes Kulesa.
This is particularly true in retail, where the younger workforce values mobile and direct communication at work.
Key Takeaways
Your employees are more anxious than ever and need to feel supported and empowered to work at their full potential.
Better leadership and management practices have proven to be correlated with better employee empowerment and engagement.
Listening, acting and communicating upon leadership and employee empowerment initiatives will be key to reassuring your teams and driving motivation, particularly in such unprecedented times where sources of anxiety reside both outside and at work.
Watch the webinar replay, here.
Need help building connections with your team, providing clear and transparent leadership, and rebuilding your communications to get real-time feedback from the ground up? Contact SimpliField today.
Subscribe to Retail Tomorrow
Get our latest insights and analysis about innovation and retail