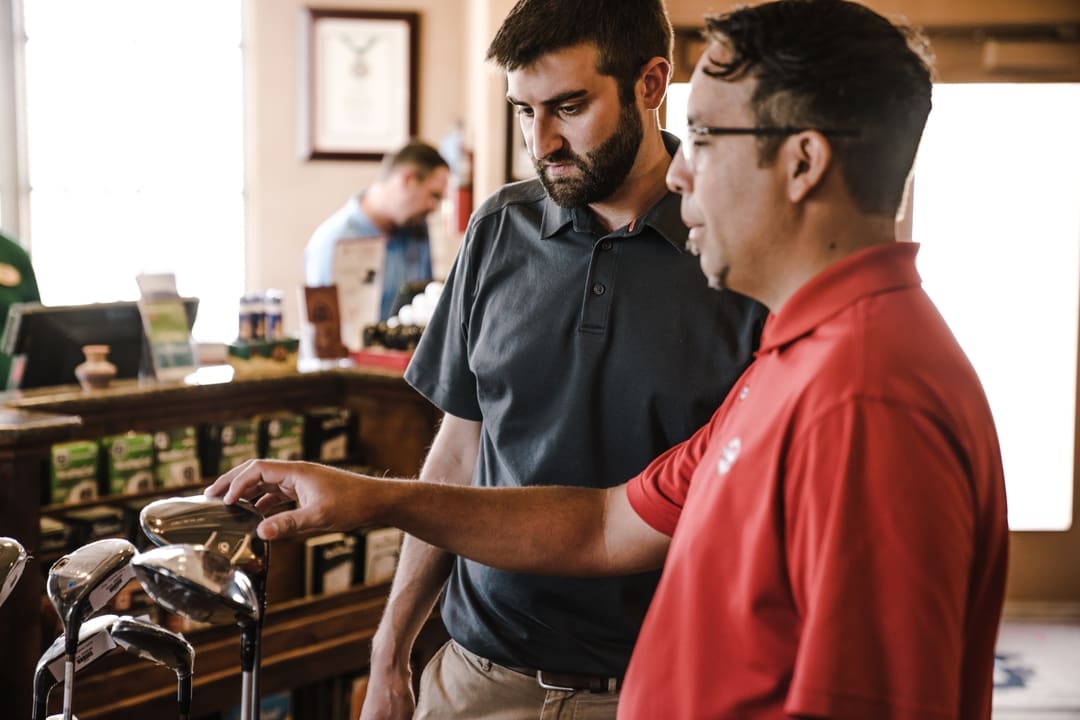 Retailers today face a real flesh-and-blood problem — and it's not the one you think. Despite the popular storyline that in-store shopping is dead, it simply isn't the case:
So while eulogies for brick-and-mortar retail aren't aligned with reality, these stats do reflect a massive change happening in retail today: customers don't just want products, they want experiences.
But delivering those experiences means retailers need workforces that are trained, engaged, and loyal — and for most retailers today, that sounds about as easy as turning water into wine.
Some retailers have already proven that it doesn't take a miracle to build a better workforce and retain talent.
Here is a breakdown of the state of employee retention in the retail industry today and 3 levers forward-thinking retailers can use to tackle those low retail employee retention rates.
The Retail Employee Retention Problem Is Real
Hiring 24/7/365. Shuffling employees around from shift to shift. Fast-tracking your onboarding processes in order to plug gaps in your schedule. All of this results in a workforce that's disengaged, disloyal, and just plain burned out. It also results in sky-high retail employee turnover rates being the norm.
In fact, retail employee turnover has increased from 76 to 81% in recent years, nearly double the overall rate of 44% across all industries. And along with a constantly changing cast of characters, retailers also know the raft of negative outcomes that result from it — outcomes that can be astonishingly costly on the balance sheet.
For example, one study on retail employee retention found that:
Replacing a single hourly employee runs retailers anywhere from $3,372 to $4,291.
The ballpark cost of backfilling for a single cashier ranges from $2,286 to $4,313.
Store managers, who have firsthand insights into turnover and its aftermath, are keenly aware of these costs, as well. The majority of retail managers say that retaining just one employee would boost monthly revenue by at least 6%, according to one study.
Add to these stats the fact that U.S. workers across all industries quit their jobs in 2019 at the fastest rate on record — ever — and it's clear that awareness of the retail employee retention problem needs to translate into more decisive action. And retail leaders should look into the following three levers first.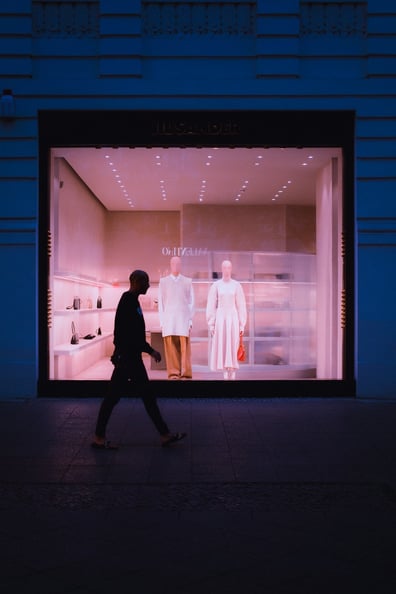 1. Offer Retail Employees More Flexible Scheduling
Flexible scheduling can be a game-changer for retailers suffering from crippling turnover rates.
Take the following impressive results from Macy's as a case in point. Having recently introduced state-of-the-art employee scheduling software alongside other new workforce management tools, the department store chain reported:
An 11-point increase in employee engagement
A 16-point uptick of in-store engagement scores
A 28% overall reduction in retail employee turnover
All of these improvements translate to tangible bottom-line benefits.
Better yet, with the latest advances in workforce management tech, it's no longer expensive for companies to offer such flexible scheduling options. And doing so can improve talent outcomes in at least two ways: initially, it can be an effective lure for new hires, and it can also powerfully incentivize them to stay on board down the line.
Why does flexible scheduling matter so much? For one, employees want to feel like they have control over their careers — and those who say they do are 20% more likely to stay in their current roles. Flexible scheduling can also help improve work-life balance, which has been shown to be a determining factor in whether employees choose to stay or go.
For retailers with more than one store in a given market, flexible scheduling also has additional benefits to offer. For example, managers can create shifts based on a larger pool of employees, who have a wider range of experience levels, by drawing on multiple locations — and that means more backup coverage to boot. Some of these tools can also track historical data around absenteeism, tardiness, shift changes, and more, which can help to identify potential gaps and other risks before they arise.
2. Use Communication Tools to Improve Engagement
For companies with high retail employee retention rates, the benefits speak for themselves: these companies claim more than double the revenue of companies with less-engaged workers.
But where does that advantage come from? Studies shed some light:
Teams that rank in the top 20% for engagement realize a 41% reduction in absenteeism.
Across all industries, these same teams report 59% less turnover on average, as well.
Given those findings, retailers should explore how new tech tools can help improve communication — not only between managers and employees, but among employees themselves. What's more, these tools can improve feedback and become platforms for validating employees for positive contributions. And that can go a long way, given that "lack of appreciation" is among the most-cited reasons employees decide to leave their companies and pursue opportunities elsewhere.
Looking ahead, effectively engaging with employees may prove to be of even greater importance in the context of experiential retail, where the quality of engagement between employees and customers will determine a store's success. If employees are engaged internally, that will affect how they engage with customers. And since consumers today are less interested in buying things than having experiences, employee engagement will only become more critical for retailers.
3. Tie Your Employee's Success to the Success of the Organization
Today's customized, real-time dashboards can empower retail teams at all levels of the organization — from HQ to field teams and in-store associates — with strategic insights around merchandising, customer experience, store performance, and more. And that can be another boon for engagement. When in-store team members are a part of the business conversation and aligned around shared goals, they're far more likely to be highly motivated contributors.
For the employees themselves, gaining experience with this kind of technology can also be a valuable development opportunity and even plant the seeds for future career progression. After all, 70% of employees will leave their employers if they don't find adequate opportunities to advance in their careers.
Lastly, by arming your entire organization with clear, customizable dashboards, you're not just giving them a view into the organization's performance — you're connecting their day-to-day work with the overall success of the entire retail operation.
That sense of belonging and the opportunity to do meaningful work that matters will be key for engaging and retaining the Gen Z workforce. In fact, 84% of Gen Z say they want the opportunity to do meaningful work, so finding ways to create meaning for in-store associates will be critical in the years to come.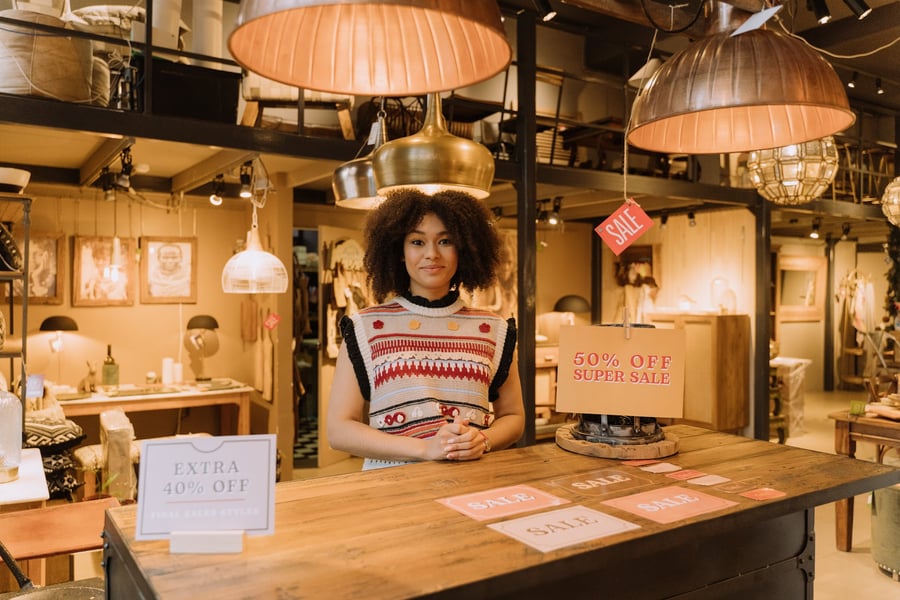 Key Takeaways
Today's savviest retailers know that a happy, engaged, and loyal workforce is mission-critical for delivering the kind of exceptional in-store experiences customers want. Getting there, however, has been anything but easy. But with the right tools, the right approach to communication, and a focus on delivering work-life balance, retailers can create the workforces they need for 2020 and beyond.
Retailers should see this as a mandate to explore new ways to attract, engage and increase retail employee retention. Those that do will find success in today's changing retail landscape. Those that don't, however, will join the long list of companies that failed to adjust to retail's experiential future.

Read more great content on the retail industry here.
If you need help getting back to business (but better), you can contact us today. We're always ready.
Subscribe to Retail Tomorrow
Get our latest insights and analysis about innovation and retail