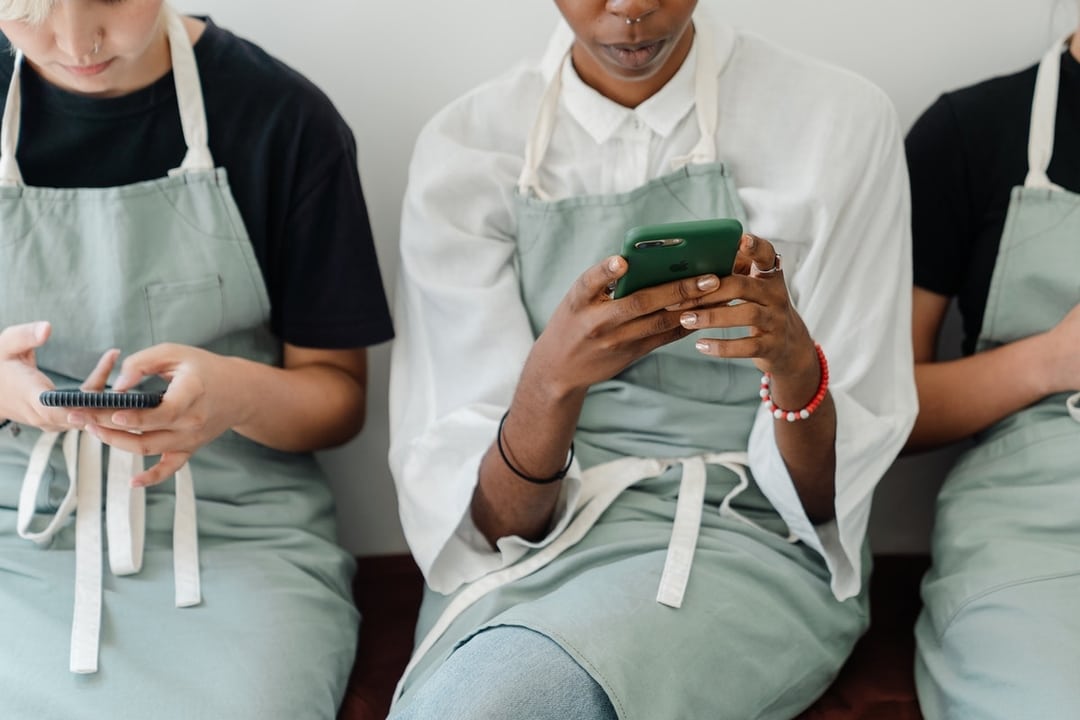 When digital transformation first reared its head in the early 2000s, some saw the future and quickly worked to adopt tools to maintain relevance. Those retailers who refused to prioritize it at the get-go and were left scrambling to strip out legacy tools for cloud solutions particularly when Covid-19 hit.
Today we're seeing a similar trend on the horizon with retail mobile apps. The brands that refuse to transfer to a mobile retail solution will fall behind, and fast. Just as paper-pushing became an inefficient way of doing business, so is the concept of running desktop-only retail operations.
Here's how mobilization is impacting your retail teams and four ways how a retail mobile app can boost retail operations.
The Mobile Trend Is Also Changing Retail Operations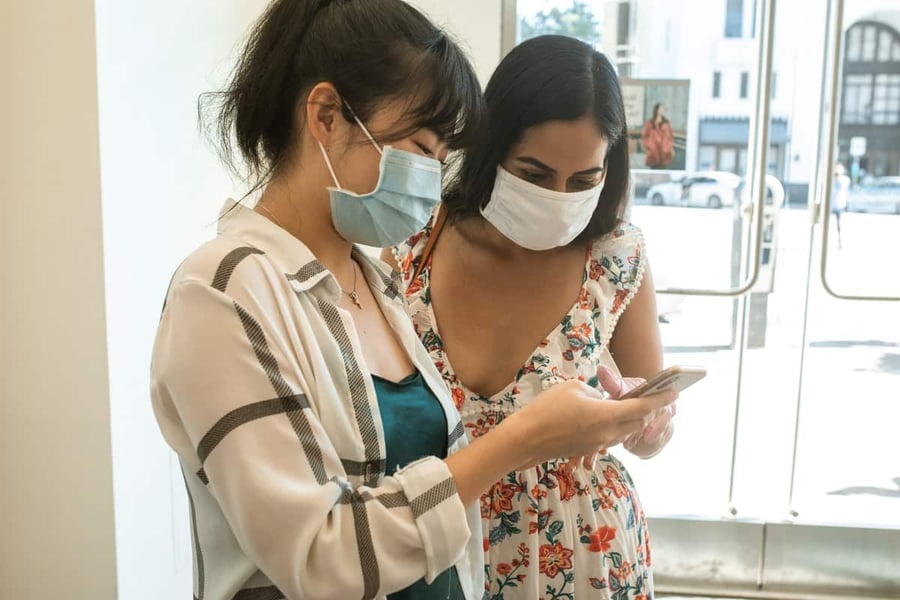 If there's anything we learned from the pandemic, it's the need for a digital presence. E-commerce sales went through the roof in 2020 (up 44%), which is great for retailers with online shops. But it's not just consumers who are going remote. The workforce is witnessing a similar transition.
Roughly 62% of American workers say mobile devices help with productivity at work. And another 36% say their mobile usage at work increased significantly from more than a year ago.
So not only is the mobile trend caused by consumer demand. It's impacting your workforce as well. Mobile devices are now the backbone of society, from how we engage, communicate, shop, and do business. The whole BYOD (bring your own device) movement shows the impact mobile devices have on business operations. Roughly 67% of workers use personal devices at work.
This is why leading retailers are investing heavily in mobile technology and retail tech. In our latest Future Stores 2021 report, the majority of respondents (39%) said mobile phones will have the most ROI post-COVID-19 when working with customers on the shop floor, and 70% of Retail Directors say they would invest in an integrated mobile platform. If you're not doing the same, then you risk falling behind competitors.
Maximize Visibility of Retail Operations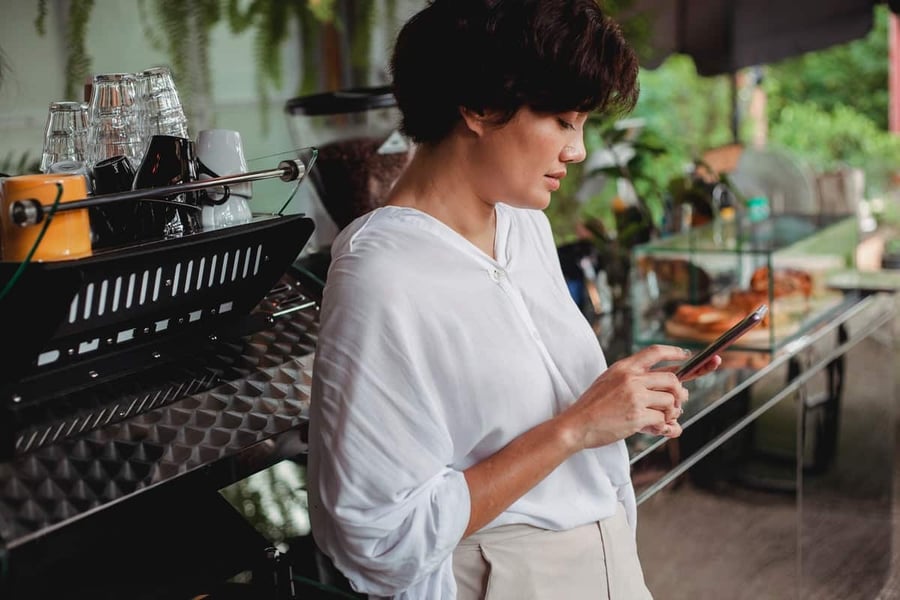 Desktop computers still serve a purpose in the retail workspace. But it comes with limitations that only mobile devices can resolve. For example, it enables to take photos while in the field. This is vital for capturing images which provide qualitative field insights to complement quantitative data, but also spend more time in stores than in the back office.
So if you have reps out doing a visual inspection for quality and compliance, then having a smartphone or tablet on hand will hasten the process. They can take photos of visual merchandising and receive instant feedback. A retail performance mobile app like SimpliField, even makes it possible to draw on photos for precision.
Having a mobile retail app also empowers you to consolidate data, since everything's seamlessly integrated in retail operations. This creates transparency for your reps in the field and the office, which speeds up processes.
It's also easier to measure and improve retail performance thanks to dashboards with visual reports accessible from your mobile phone. This makes data analytics simple and readily available at all times, making it seamless to take action and offer feedback for improvement.
Improve Retail Team Productivity and Agility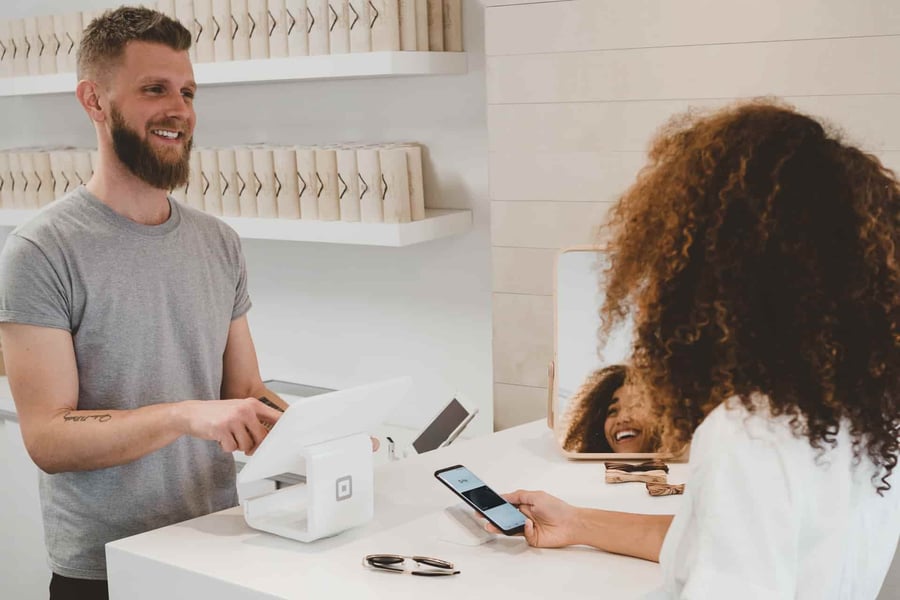 A customer needs assistance -- they're looking for a product that's not on the shelf. Rather than leaving the floor to check the computer, associates can look at their mobile devices and see inventory. If it's there, they can retrieve it. Or offer an alternative that is in stock. This improves the customer experience, enhances productivity, and keeps retail stores operating efficiently. The less time retail associates spend on the back-end, the better.
But it doesn't stop there -- a mobile retail app also enables you to be more agile. With data at your fingertips, you'll stay informed and prepared in case events arise, so you can quickly adapt.
Mobile also allows you to perform virtual visits, reducing travel. This saves you time and money that can be spent elsewhere in the company. This is proven by our customers, who reduced T&E costs by 80% by managing store visits virtually via SimpliField.
Make Retail Collaboration Seamless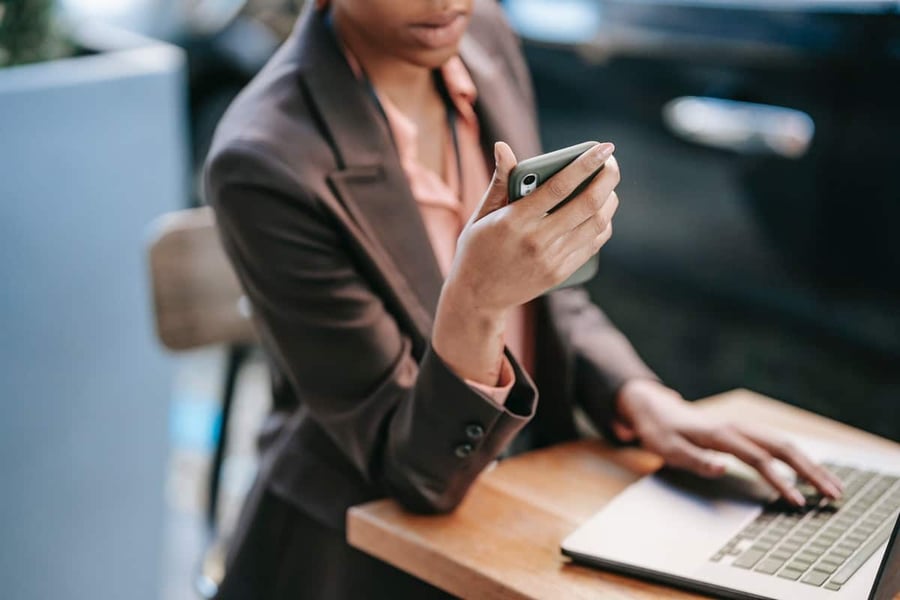 Troubleshooting a problem. Asking a question out in the field. Sending confirmation. All of this can happen in real-time using a mobile retail app. Instant two-way communication makes collaboration seamless across teams, anytime, anywhere.
Also, keep in mind that the new retail workforce is digital-savvy. Some are even digital natives, practically growing up with a smartphone or tablet in their hand. They expect to be able to communicate and collaborate via mobile devices.
Incorporating a unified retail mobile app will prepare your business for a mobile future. And it'll increase adoption rates. Creating a connected culture will instill transparency and knowledge-sharing among retail teams, which will promote retail performance and collaboration.
At SimpliField, the numbers we witnessed first-hand with our customers speak for themselves:
10% increase in employee engagement
40% average reduction in time taken to complete in-store tasks
30 minutes saved daily for store managers
Empower Your Retail Teams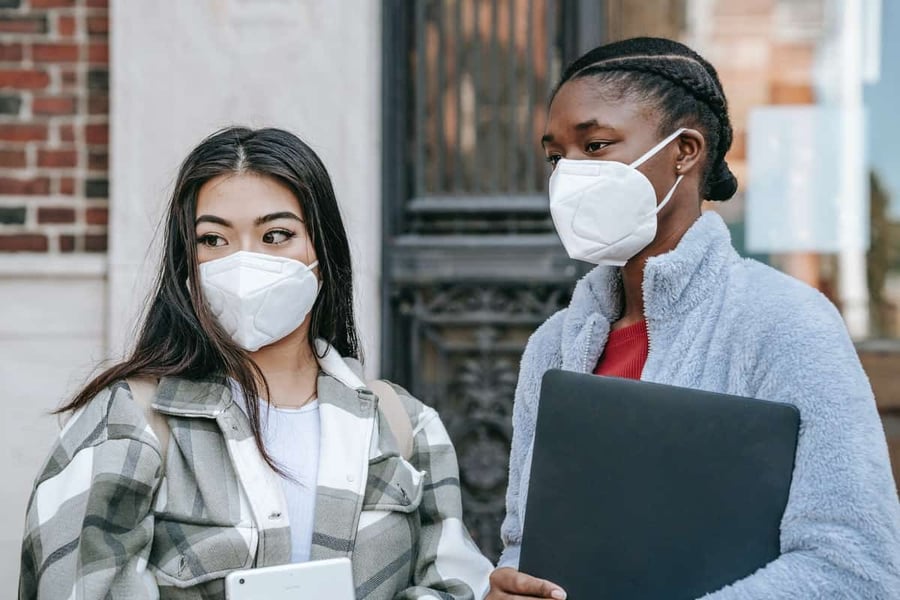 You'd think that creating a mobile-connected workplace would feel restrictive. But in reality, mobilizing your retail workforce connects and empowers employees simultaneously. It frees the time and space of employees, which makes them feel valued. And in return, they take responsibility and accountability for their tasks.
They also appreciate the fewer disruptions -- no need to pop your head in when you can communicate in one single app. This will keep everyone informed, and on the same page, so your business operates functionally in the company and out in the field.
For example, field teams that use SimpliField saved up to 75% on reporting time, enabling them to spend more time in-store.
Then to maintain growth, you can offer in-app training and support to new and current employees, using checklists and quizzes which they can even refer back to from their mobile phones.
The Takeaway
The time has come to empower talent with a retail digital transformation focused on mobile. But how do you go about upgrading your retail operations?
At SimpliField, we offer the first fully integrated mobile platform for retail operations, communications and advanced performance analytics. By empowering retail teams they need to perform best, we open the door for real-time, end-to-end analysis and business process optimization in a way that's never been possible before.


If you'd like to see how it can help your company, then sign up for a demo today! Also find out how retail industry leaders are reshaping retail for 2021 in our latest report here ⬇️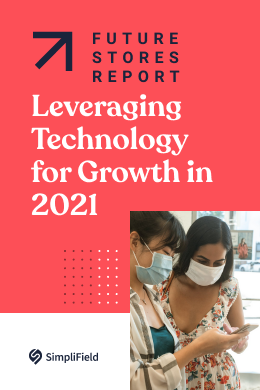 Subscribe to Retail Tomorrow
Get our latest insights and analysis about innovation and retail