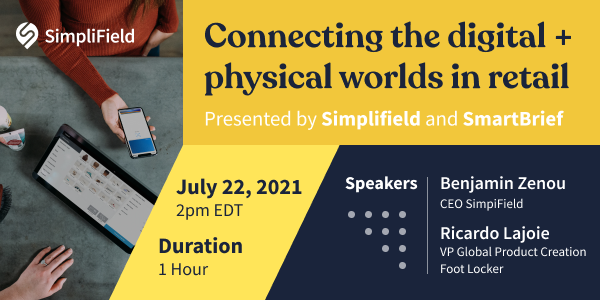 The pandemic has changed the physical world - from remote work, stay at home orders, and wearing masks, social distancing has never been so real. However, online interactions have boomed, making us more connected than ever before both in our personal and professional lives.
For retailers, the physical world has always been at the center of operations. While the surge in digital interactions will remain, consumers are craving in-person interaction - which makes connecting the two essential.
In our latest Future Stores webinar, Ricardo Lajoie, VP of Global Product Creation at Footlocker, and Ben Zenou, CEO of SimpliField, discuss how connecting the digital world may have just made human connections boom and what this means for retailers in 2021.
Gain insights on how to lead retail digital transformation to augment human interactions in stores in this webinar recap and watch the replay here.
1. The Retail Implications of the Covid-19 Digital Surge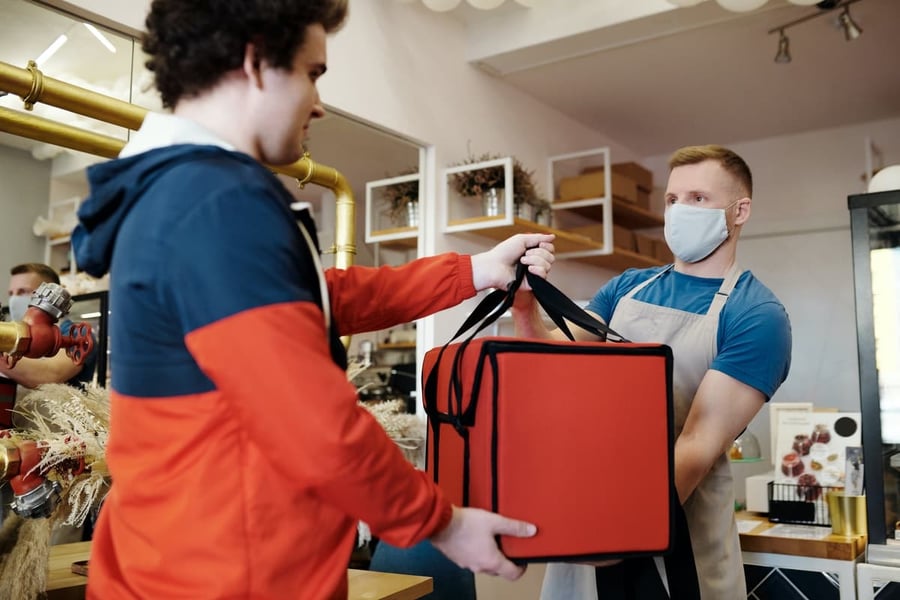 According to McKinsey, in a matter of eight weeks we jumped five years forward in consumer and business digital adoption due to Covid-19. With 75% of people using digital channels for the first time indicating that they will continue to do so when things return to "normal", retailers must implement strategies that enhance and connect both worlds to meet their customers' expectations.
"The important thing to note is: the main implication for tech in this digital surge is that in the end it all was to keep human connections.", said Zenou.
Lajoie reiterates by quoting Plato's proverb: "Necessity is the mother of invention. The pandemic has created a need for retailers to be innovative and has most of all accelerated many behaviors and technological innovations. It's changed the way we communicate and shop, particularly digitally."
As an example, Lajoie explains that some categories have particularly prospered since the pandemic-driven digital surge, such as athleisure and casual wear, but that this move away from formal fashion was already present pre-pandemic.
"In fact, pent-up demand is natural for social beings. There's no question that the digital surge is here to stay, and those who tried digital channels will continue to do so. Retailers will continue to need communications and visibility over their operations as personal interaction is required to engage with customers and retail teams.", said Lajoie.
2. Physical Retail Still Has A Big Place in Customers' Hearts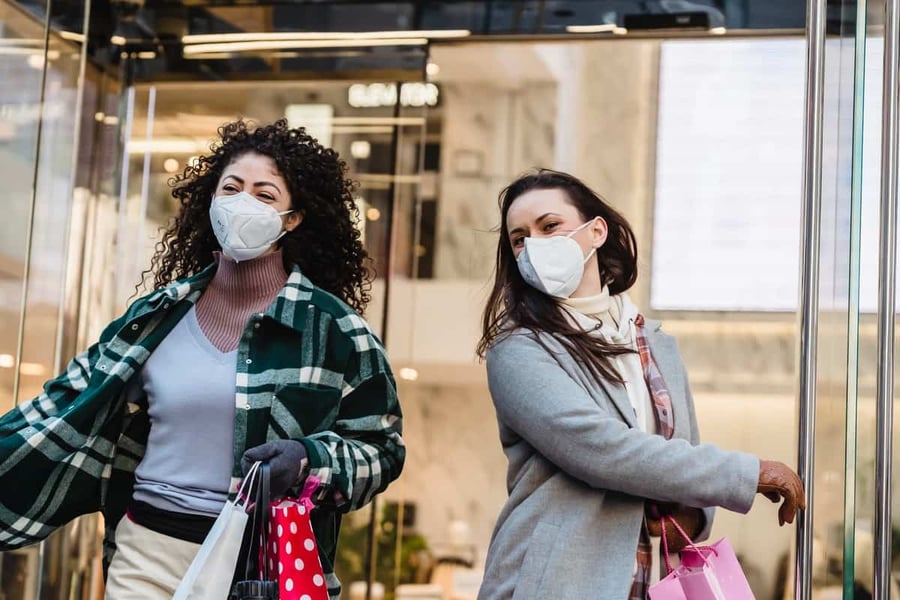 Today, the physical world remains at the center of the retail industry and is making a big comeback as the main component of the customer journey: 50% of consumers want to shop in stores as soon as possible to experience products but also interact with store associates.
Bridging the digital and physical worlds means "your store associates are key assets in delivering these expectations", said Zenou.
"Retailers have to deliver on personalizing and localizing the full physical and digital experience in order to establish the emotional connection that they need between their brand and their customers. Ideally, this creates brand credibility which sits in the community. People who engage with your brand at all times are essentially the 'members of your tribe'.", said Lajoie.
Building a strong brand comes down to your online presence, your stores and who advocates for your brand. With customers coming in stores to engage conversations with store employees, making sure they are empowered to fully and truly connect with customers is key.
Among others, Zenou and Ricardo mentioned that brands like Nespresso and Nike are already nailing these objectives by training their employees as product experts and showcasing a genuine environmental and social impact through local employment and community events.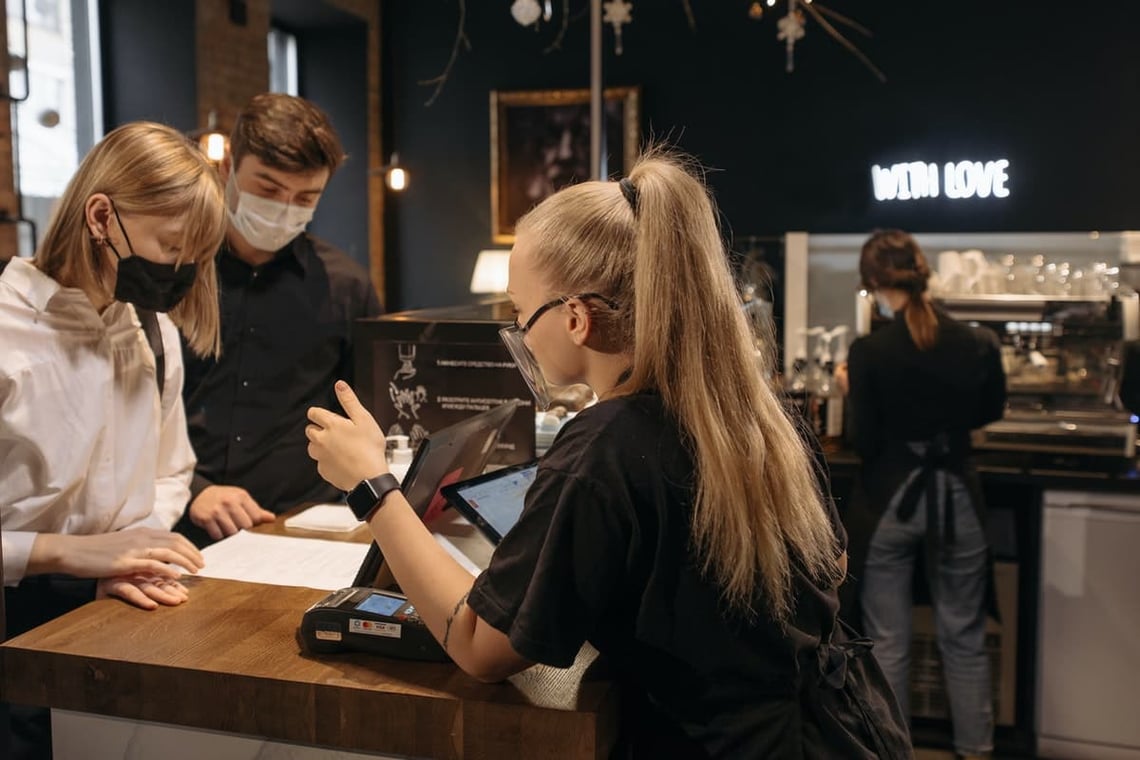 "Before the pandemic, the main effort was to develop customer-facing technology to create experiential stores with crazy and unique technology-enhanced experiences (take changing mirrors for example). Don't get me wrong, new POS, mobile payment and customer relationship management tools were necessary to meet customer expectations, but, in the end, brands forgot about the product and why we were in stores in the first place.", said Zenou.
Covid-19 has also amplified issues around retail operations management, particularly when at a distance and across varied regions touched by different conditions. The shift today lies in empowering talent with the right tools so that retail employees can focus on achieving their goals.
"Those retailers who implemented technologies that help streamline processes are those that are succeeding today. Technology can enable the human at the center. This meaningful brand-customer relationship must be created with the support of technology, and technology should not interfere with it.", said Zenou.
According to Lajoie, the key touchpoint in physical retail is purchase, "but many have foregone a pre-component to that: employee-customer service. This is where store associates need to be armed with tools to support them in building that strategy."
Lajoie adds that "Brands should be evaluated according to their impact on building a strong local community, which also goes through physical store employees, how you treat and hire them, and how they engage with the local community."
This is the case of luxury brands that prefer DTC to keep control over high-standard customer service. Similarly, new and unique partnerships such as Ulta and Target during the pandemic can reinforce stores as acquisition channels whilst enhancing the overall brand proposition.
Finally, rolling out digital solutions such as SimpliField has been enabled as IT and business schedules have realigned priorities since the pandemic. "Today, with mobile SaaS solutions you can roll out very quickly in a matter of months. Plus, people today are mobile-savvy and easily adopt such technologies. The important thing is to identify the right champions internally so it resonates best with employees to make that change happen.", said Zenou.
4. The Takeaways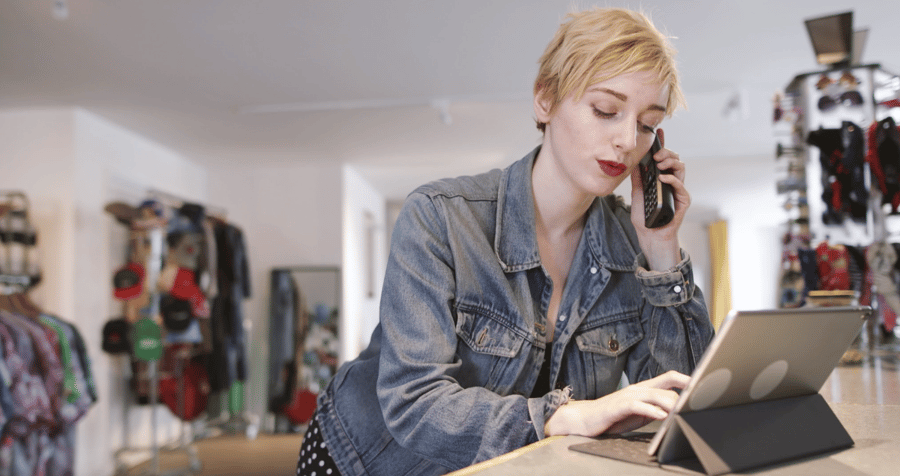 Covid-19 may just have made human interactions boom as customers want to return to stores to engage with brands and their store associates.
Retailers have an opportunity to bridge the digital and physical worlds with technology that is no longer just customer-facing but also empowers their employees, streamlining retail communications and operations in the process.
Strong brands create and engage with a community: localisation and personalization are strong components of the new retail normal and have been emphasized by the digital surge.
Retailers can easily implement mobile SaaS solutions for retail performance as they resonate with the current digital-savvy and mobile retail workforce.
Today, 130+ international brands and retailers trust SimpliField to lead their digital transformation. If you also want to increase your retail performance today, contact us for a demo here.
Subscribe to Retail Tomorrow
Get our latest insights and analysis about innovation and retail