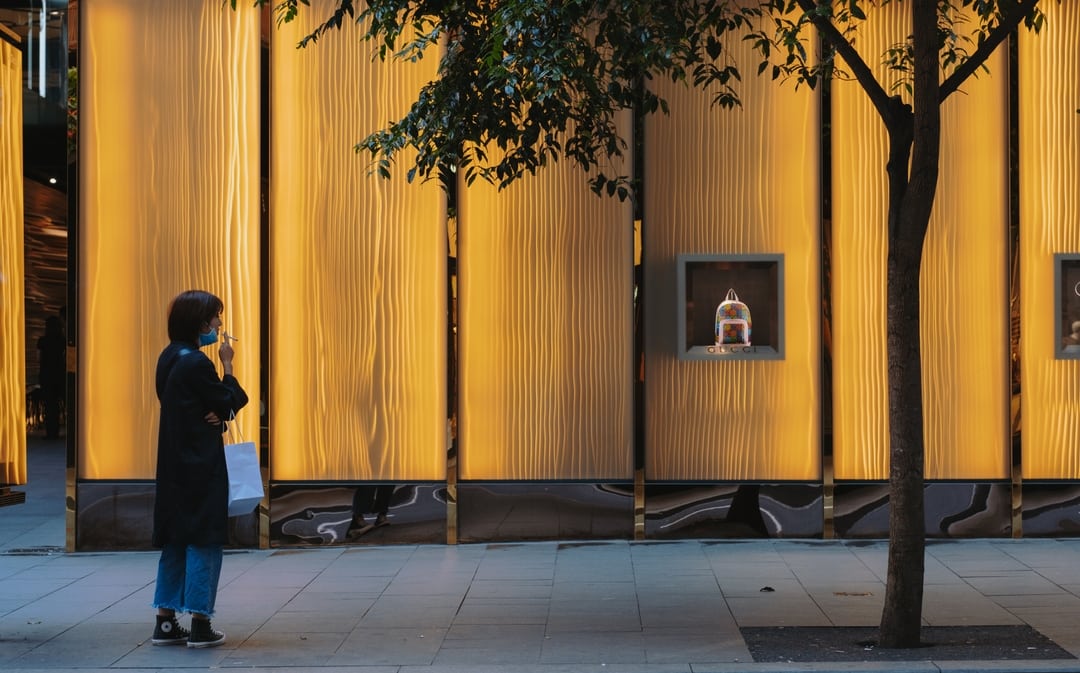 In his just-released book Future Luxe: What's Ahead for the Business of Luxury, author and luxury industry analyst Erwan Rambourg interviewed CEOs from the largest luxury groups and brands, including Kering, Cartier, Puma, Moncler, and more, to get their take on the major forces and emerging trends that will reshape luxury and experiential retail over the next decade.
To get a sense for the state of luxury and experiential retail today, we brought together a panel, including Rambourg, SimpliField CEO Benjamin Zenou, and watch industry guru Vincent Vuillaume, from Hublot, for a candid online discussion.
We covered a lot of ground, including some great examples of experiential retail, where leading luxury brands are innovating (and where they maybe arent), how the future is female and younger and how many brands are taking a wait-and-see approach to Amazon Luxury.
Here are 5 key things to know about the future of luxury and experiential retail.
Check out the roundup below, and be sure and watch the full webinar here.
1. The Outlook For Luxury Is Rosier Than Expected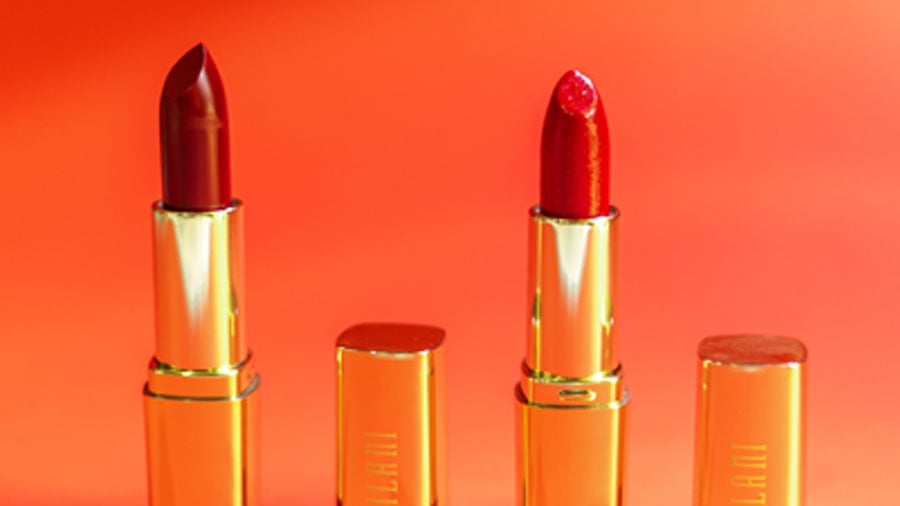 The pandemic questioned the overall luxury industry: spending went down, stores closed, travel retail was almost non-existent, and fashion shows had no live audiences. But according to Erwan Rambourg, while many regions are still struggling mightily, Asian markets have already moved on: "Things have been rough, but they're already getting better. When I speak to colleagues or friends based in Shanghai and ask them about the pandemic, they tell me, 'Listen, COVID-19 is just a vague negative souvenir. We've moved on.'"
‍Indeed, in Mainland China particularly, some luxury brands had already gone ahead to reap the benefits of revenge shopping post-quarantine: in April, Hermès' flagship store in Guangzhou received record-breaking sales of at least $2.7M at its reopening. Similarly, luxury brands already returned to pre-COVID offline activation levels back in July.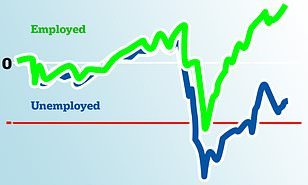 In the US, Rambourg is right to say that "We haven't moved on. It's a proper trauma. It's been going on for the past six months and it's quite disruptive." However, there is hope for a strong rebound, as equity markets have remained at all-time highs, meaning wealthy individuals staying put at home are accumulating some wealth. Many are feeling like "survivors" and emboldened to reward themselves.
This phenomenon is coined in the Biden campaign as a 'K-shaped recovery': those at the bottom part of the K are sadly in worse situations today, but those in the upper part are relatively relaxed. Although this situation won't last forever, it does mean a swifter rebound than expected for the US market.
2. Local Empowerment Is Critical For Recovering European Markets
On the contrary, Rambourg pointed out that European markets are under a lot of pressure, "because Europe is not about the Europeans, it's mostly about the tourism flows, and they evaporated."
‍As an indicator, the World Tourism Organization revealed that the number of tourists in 2020 will decrease by 60-80% worldwide. And that's knowing Europe accounts for half of the world's tourist arrivals. It's a hard hit for European luxury retail.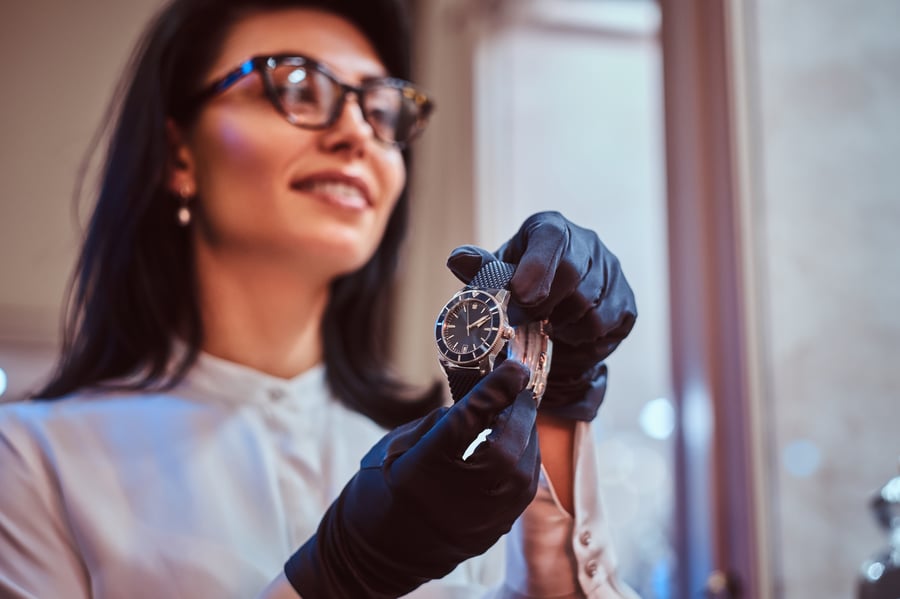 Vincent Vuillaume reminds us nevertheless of the relative complacence of the European luxury industry, with "some doing 80% of their business from tourism, which is just not happening right now."
‍In comparison, stores in other markets "were relying a lot on the local customers. [...] if you have a good database, if you have a good relationship with your local customers, of course, the rebound will be much quicker than if you're just waiting for your customers, or if you have to find your local customers and start fresh."
‍Benjamin Zenou, CEO of SimpliField, pinpointed a clear trend towards local-level employee empowerment among retail clients : "It's especially important now that teams are empowered to develop those relationships, and to provide local services that are really different from say mainland China to a US-based store in Chicago or Dallas. The environment may change, but the ownership of the decision and the ability to take action at the local level is going to be something that will make a huge difference in a world where people are not traveling, or traveling less for some months."
3. The New Luxury Buyer Is Female & Younger Than Ever
The luxury buyer is no longer what the industry is accustomed to, and there's good news: "Long-term, what feeds the positivity is this idea that you'll have way more consumers being involved in luxury", says Rambourg. In fact, the new luxury buyer is female and younger than ever.
Referring to Shinzo Abe's 'women-omics', Erwan highlights the fact that emerging markets are not just about tapping into access growth, but that "the future is female."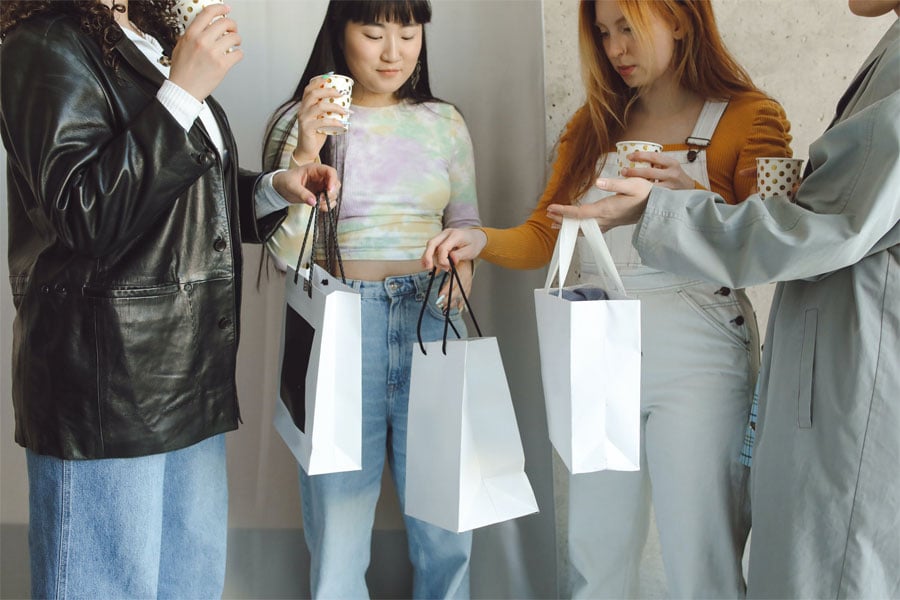 In fact, women have more means today: couples marry later, the salary gap is narrowing, employment participation rates are going up. "I think women will move the needle significantly for the usual suspects of female-driven sub-segments [...]. But beyond that, you can also think about [...] a lot of male-driven sub-sectors that will get a huge boost from female purchases."
‍The luxury buyer is also getting younger, and that means targeting a massive digital-savvy audience: "They are digital natives and access information completely differently [...]. Does it mean that they'll be buying online? I don't think so, but certainly in terms of brand building, brand equity building, PR communication, access, blogs, forums, information on brands, a lot of it will take place online."
Plus, Vincent Vuillaume adds that "These customers, they go for the iconic products. The monogram products, traditional products, because it's the first step into luxury. I think these customers are probably one short wave, just post-pandemic or through pandemic, that will eventually merge into that bigger wave of modern customers."
This means brands will also need to reshape themselves internally to better align with this new customer base. In other words, "the fundamental shift, and one that should have the boards, the executive committees and the management teams in luxury change eventually, is more women, younger consumers throughout, and obviously minorities as well."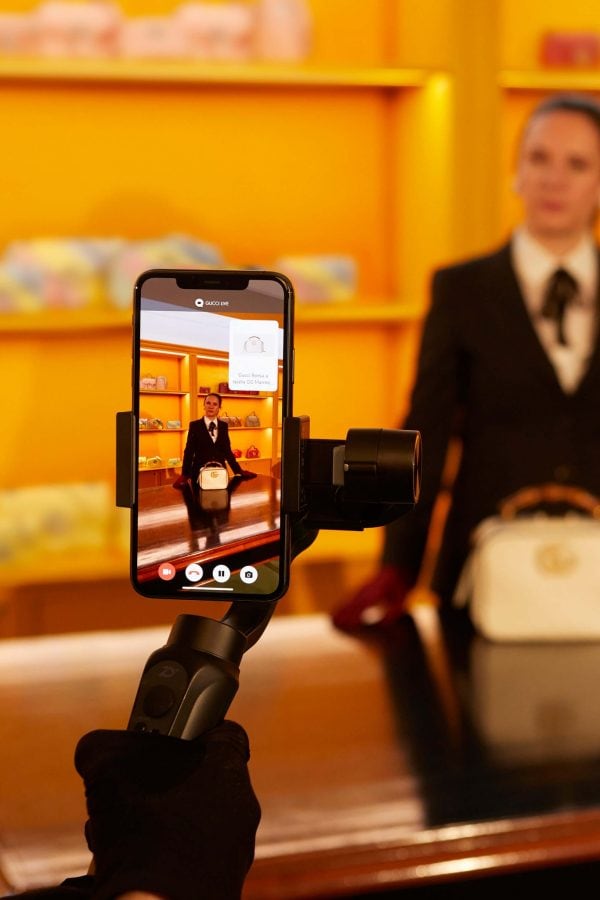 Vuillaume strongly emphasizes that there are also important longer-term customer concerns to be addressed by the luxury industry today, beyond COVID-19: "It's true that this younger consumer, she's asking more questions than we would have asked at her age around how products have been manufactured and what your brand is doing for the community".
‍We also asked our panellists their favorite examples of innovative brands who succeeded in connecting with this new audience. Zenou was impressed with Gucci's 'Gucci Live', an entirely digital approach redefining the connection between customers and in-store advisors.
Vuillaume was particularly impressed by Virgil Abloh for Vuitton, who gave a modern twist to the iconic Vuitton logo in Shanghai, playing with the brand's DNA to appeal to this younger audience.
Similarly, Rambourg also praised Moncler for their surprising shop windows all year round: "You might hate it. You might love it, but whatever happens, you'll notice it, and that's the purpose."
4. Amazon Luxury: Major Brands Are Taking A Wait And See Approach
Our panelists all agreed on this one: major brands are still very much taking a wait-and-see approach to the brand new Amazon Luxury e-commerce.
In fact, for his just released book, Rambourg interviewed many luxury brand leaders:
‍"And one of them actually told me recently, 'I will see with the person who will replace me if she or he will be willing eventually to work with Amazon in 15 years.'". Although "the luxury sector has a lot to learn in terms of service to consumers and of data, potentially from Amazon, I do believe that the more recent move from luxury brands has been really to tighten control. [...] You've had a move towards cutting physical wholesale, cutting multi-brand online wholesale."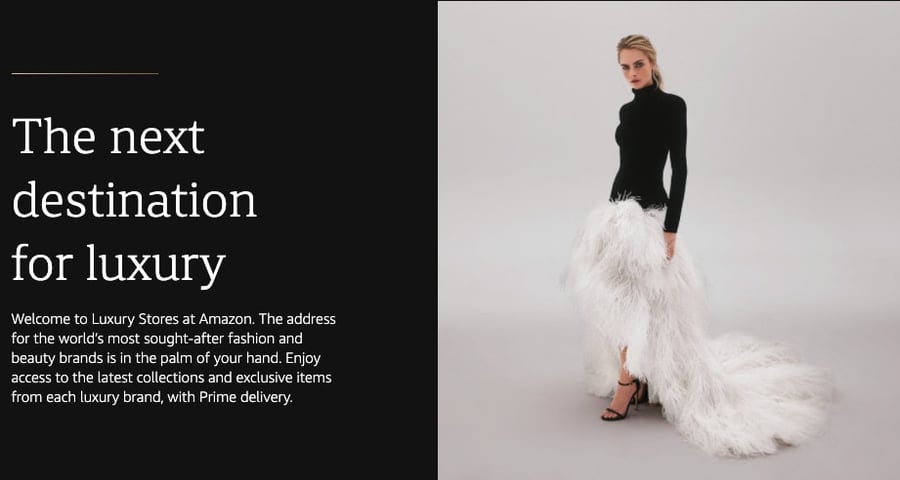 Many luxury brands are taking a slow approach, developing a learning curve, with some working strictly with their own retailer or .com, and others relying on wholesale or multi-brand platforms. With restrictions on those channels, only time will tell, but for Rambourg, "I don't think a lot of the brands that I speak to in luxury are losing any sleep over this announcement."
‍Similarly Vuillaume remains skeptical: "To me, luxury is all about emotions. We're selling emotions. We're not selling functional products, and it's quite difficult to sell emotions through a website. However, that being said, [...] Now all brands are selling online, whether it's their own website or through pure players. I would not discount Amazon, especially because they have huge power in terms of logistics, in terms of data, and in terms of marketing."
5. Great Experiential Retail Relies On The Relationship Between Your Talent and Customers
The truth is that the success of luxury stores relies on great customer experience, and that great customer experience relies on great experiential retail brought by talented and empowered sales associates.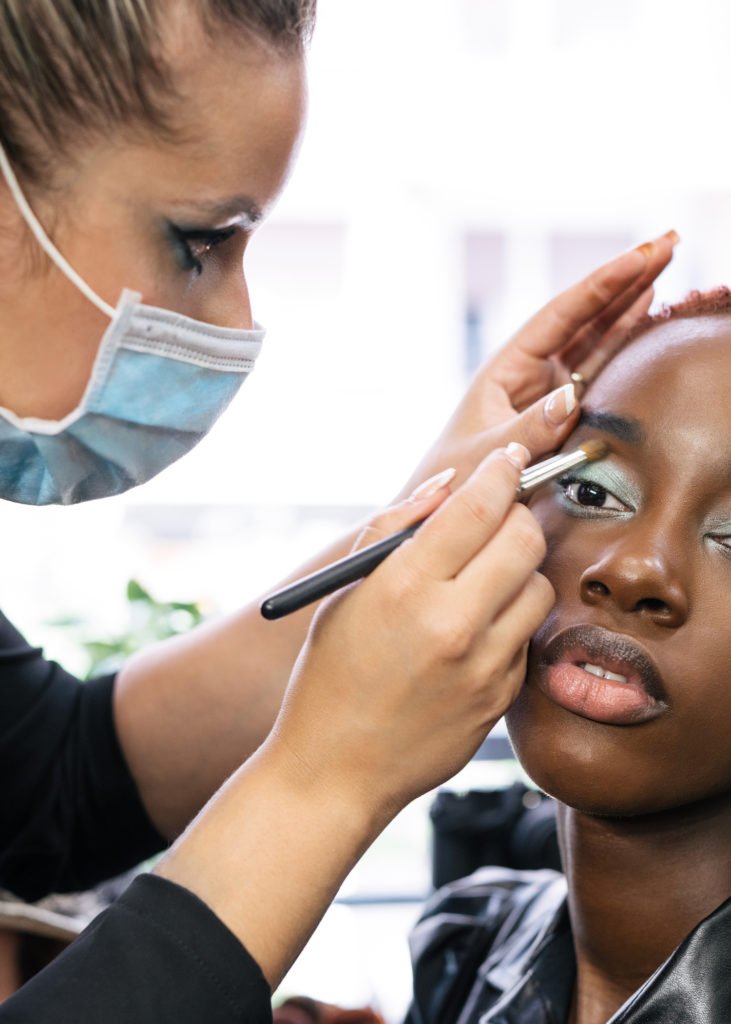 As Rambourg puts it: "There was an interesting quote from Michael Burke, the CEO of Vuitton. He was asked, "What are your 400 and some stores going to become?" His reply was to say, "I actually have 12,000 stores, which are actually the sales associates." During the crisis, where stores might be shut, or operating on restrained hours, it's important to empower your talent to really go after that more intimate relationship, that better service, and what Vincent mentioned around building that emotional tie. Hopefully that will help consumers come back to that given brand."
‍In fact, Zenou explains that this is exactly what the SimpliField solution is here for: to help retailers empower their teams to bring the best experience to customers in stores."At SimpliField, what our customers are saying, asking for, and using our platform to do is to create, real, meaningful relationships between the customer and the brand through the talent in the stores, rather than the store itself. Earlier, Vincent mentioned the importance of having the database ready, knowing the local customer, and being able to engage with them easily. It's around building relationships, almost like one-on-one relationships that you cannot find online and that you experience first-hand. As we're learning in Europe, where revenue from travelers has gone down, is that those things can have a real impact on results."
‍Vuillaume echoes that "At the end of the day, what we expect them to establish is the relationship with the customers and make them become their number one go-to person every time the customer has a question about luxury. Sort of like a luxury concierge. Customers should be able to call them and ask for the best places in town, and make them become part of the family. That's obviously in an ideal world, but that is part of the goal."
Key Takeaways
The outlook for luxury is rosier than expected with Asian markets, led by China, regaining momentum very fast after the COVID-19 crisis.
However, whilst the US luxury market is expected to follow suit, the European market lags behind due to strong reliance on travel retail.
Luxury brands must focus on implementing strategies tailored to their local customers, with excellent and surprising experiential retail experiences led by empowered local stores associates.

To watch the full webinar, click here.
Find out more about the future of the beauty and cosmetics industry in our special report here.
If you also want to provide excellent customer service by building connections with your team, providing clear and transparent leadership, and rebuilding your communications to get real-time feedback from the ground up, then contact SimpliField today.
Subscribe to Retail Tomorrow
Get our latest insights and analysis about innovation and retail