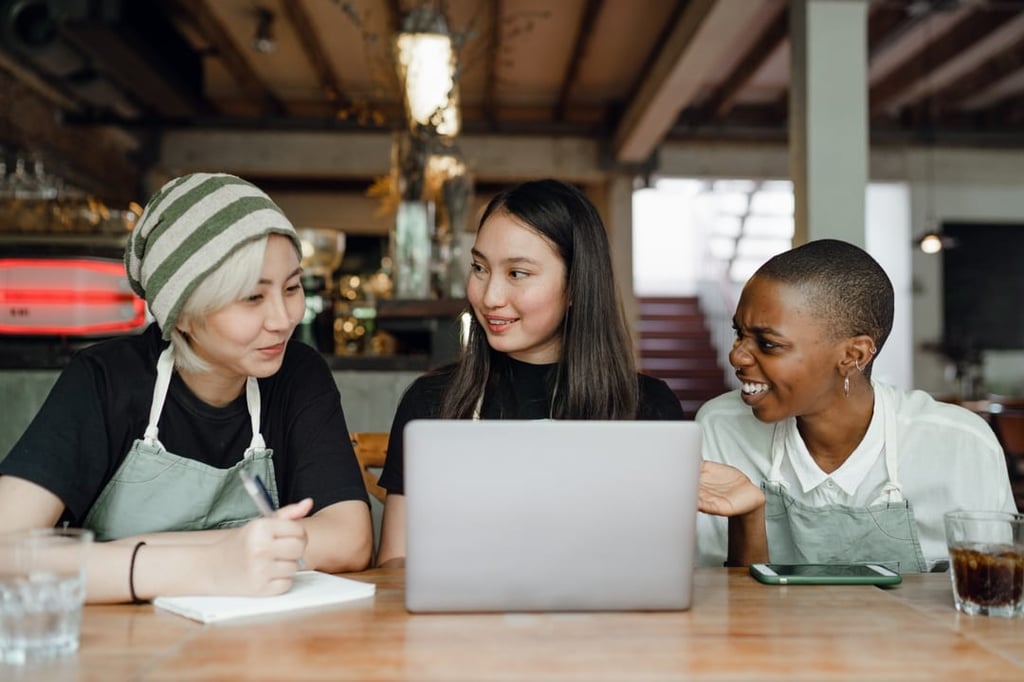 The Black Lives Matter protests rocked the already-reeling world a few months ago, and consumers quickly took notice. Many want to see sweeping, systemic change within companies and institutions — including retailers.
In fact, 48 percent said they want brands to commit to reexamining their own company and diversify hires, and 29 percent want brands to re-evaluate offers to ensure a diverse range of products.
‍"We need to move at some point from an emotional stage to action and change," said Catherine Rogerro-Lovisi, former president at Revlon North America, in a SimpliField #RetailReset webinar.
‍"The problems that are systemic are our responsibility and we are accountable for it, both as leaders in companies and organizations and as individuals, citizens and consumers."
‍If ever there was a time to stand up and improve diversity at your business, that time is today. Consumers are being vigilant and standing up for what's right, and they won't easily forgive brands that aren't doing the same.
‍Just look at Tarte Cosmetics, a company that, between the posting of a racist meme and the launching of a largely homogeneous foundation line, has suffered significant public embarrassments over the past few years. Or Boyish Jeans, which despite voicing support for Black Lives Matter, came under fire for only featuring blonde, white models on its website.
Making inroads on diversity and inclusion can have a positive impact on not only your business, but your employees, customers and society as a whole.
‍Here are 4 ways diversity has a positive impact on your retail business, with examples from leading brands voicing their support and meeting the moment.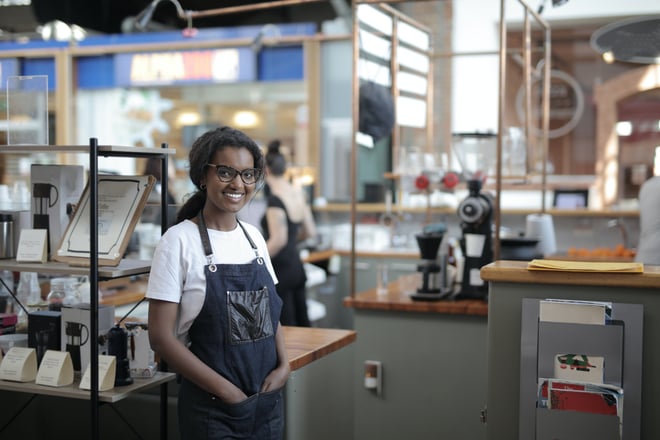 1. Improve employee performance
If you take the time to assemble a truly diverse team, magic happens. In fact, one study found that companies with higher levels of racial and ethnic diversity were 35 percent more likely to outperform the national median for their industry.
One factor that could be contributing to this uptick in performance is the impressive aptitude that diverse teams have with regards to decision-making. One study even found that they made better business decisions a whopping 87 percent of the time.
In our latest Empowering Talent webinar, Soni Basi, Head of Talent Management and Acquisition at AIG (formerly VP of Talent at Allergan and Estée Lauder), highlighted 3 key areas to address: employee diversity, inclusion and belonging.
‍"Diversity is 'now I'm in the organization'. Inclusion would be that 'I get invited to the right meetings'. But belonging would be when 'I'm in that meeting', 'I feel like I can speak up, contribute', and 'I feel like my opinion matters in that meeting without any fear'."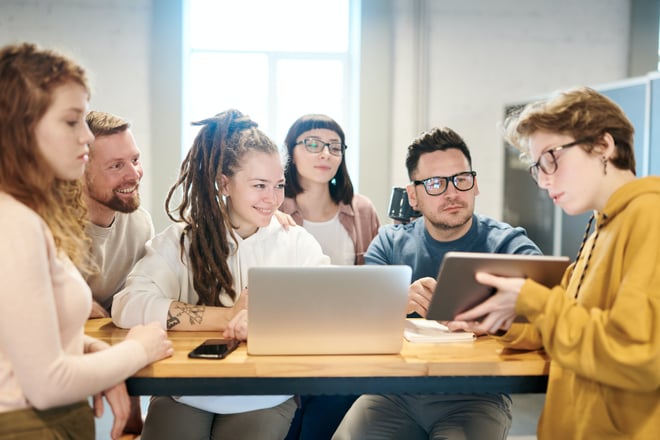 ‍
Patrick Kulesa, Global Research Director at Risk and Human Capital consulting firm Willis Towers Watson, also confirmed this has positive impact on employees, particularly in difficult times: "It does feel like it's actually helping to execute work in a better way, in a more effective way, to come back smarter and faster. Not just go back to what's normal, but actually find a deeper well of connection and a deeper ability to execute and reward people and recognize them. And that seems to be, as we turn the page, what a lot of employees say that they want."
‍In this spirit, Estée Lauder, after originally committing to donate $1 million to racial and social justice organizations, listened to the concerns of its employees and announced sweeping talent-focused changes throughout their organization.The company pledged to double the amount of diverse recruits, provide equal access to leadership training and required that a more diverse array of candidates be considered for high-level leadership positions — all in addition to widening the scope of its pledge to $10 million to support the NAACP and similarly focused organizations.
2. Spark creativity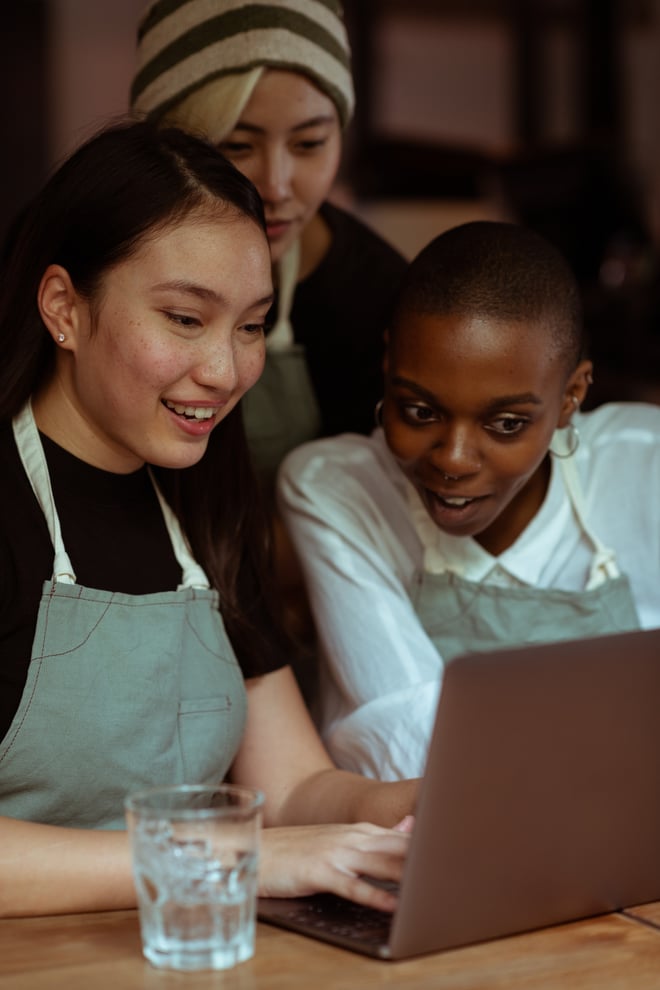 Now more than ever, your business needs diverse perspectives to confront the unique challenges facing retailers in the wake of COVID-19. But if everyone on your team looks and sounds the same, you may end up with only status-quo solutions.
Inclusive teams are 1.7 times more likely to lead their industry in innovation. Making it your mission to diversify your workforce could be just what your business needs to generate that next big retail idea — not only to keep you afloat, but to transform your business into a pioneer of operating in the new normal.
In our latest webinar, Richard Sharp, SimpliField CMO, highlights that empowering diverse employees and by giving meaning and purpose to their jobs results in improved proactivity and reactiveness:
‍"We're in a sector that analysts refer to as retail execution, which sounds very gloomy and inhuman to me. Employees are not robots. They're human beings that want to be given the tools and the relationships and connections. They also are looking for the ability to feedback on how to improve, and how to impact the world around them as opposed to repetition and stagnation and just do your job, task driven stuff."
3. Engage future generations
Gen Z is officially the most diverse generation in U.S. history, and millennials aren't too far behind — with 44 percent of them classifying themselves as "non-Caucasian." With millennials forecast to spend $1.4 trillion this year alone, taking a big swing and a miss on diversity could be catastrophic for future sales.
In fact, 62 percent of under-35 respondents to a survey conducted at the height of the Black Lives Matter protests said they will be "doing more research on brands and their inclusivity practices before purchasing, in light of recent events."
If the response we've seen these past few months is any indication, it would appear that retailers have heard the call and are up to the task. Sephora's U.S. division announced it would be joining the 15 Percent Pledge, dedicating 15 percent of their shelf space to Black-owned brands. Walmart, CVS and Walgreens made changes to questionable merchandising practices like keeping "multicultural hair care and beauty products" behind locked cases. And Johnson and Johnson pledged to stop selling skin-whitening creams in Asia and the Middle East.
But success in the future isn't solely predicated on selling to younger generations, it's about employing them, too. In order to confront the challenges of tomorrow, your business will need the fresh perspectives that only younger employees can provide. Plus, these employees are looking for companies that are inclusive and empowering them in their job, particularly by giving them a voice and the right tools to communicate feedback.
Millennials are already the largest generation of the workforce, and if your brand begins to be associated with those that don't prioritize diversity and inclusion, attracting top talent from this key demographic will become all the more difficult.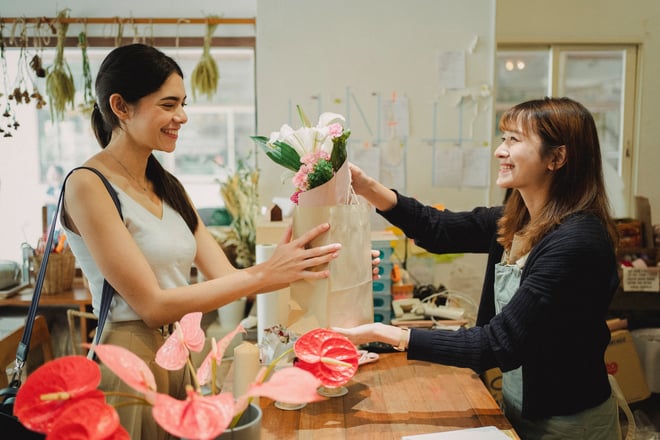 4. Boost revenue
It really is a win-win for retailers: improving diversity on your workforce is not only the right thing to do, it can have a big impact on the bottom line.
While a high-performing workforce will have diversity at all levels, improving it at the top can have a major trickle-down effect in terms of revenue and profit. Companies with diverse management teams were 19 percent more profitable than those that were less diverse. And 43 percent of the organizations that had diverse boards reported significantly higher profits.
Despite these overwhelming numbers, only three of the Fortune 500 companies currently have black CEOs. To call attention to this deficit at the top, and push more brands to diversify their executive leadership teams, Sharon Chuter, former L'Oreal and LVMH exec and current Uoma Beauty CEO, launched the Pull Up for Change movement.
The movement called upon brands that were voicing support to release the diversity metrics of their leadership teams. Ulta, one of the beauty brands that responded, shared that 18 percent of their board members, 13 percent of their leadership team, and six percent of their associates are Black. Many other major cosmetics brands responded similarly, and pledged to improve diversity throughout their organizations.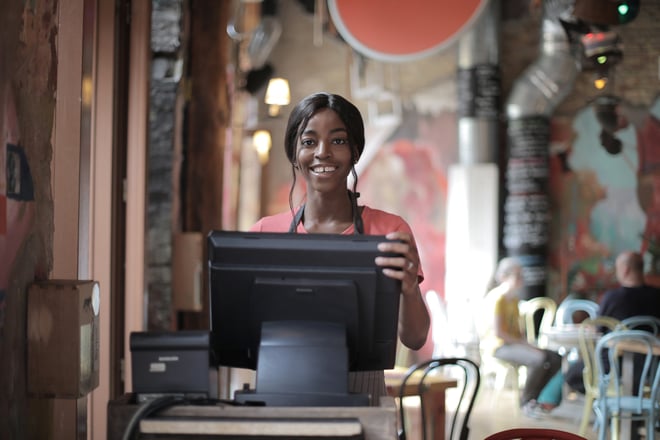 The Takeaway
Looking at the numbers, there's still plenty of work left to be done, but making changes for your own brand will be an important first step on the way to achieving more widespread, lasting change. The longer your business waits to make diversity and inclusion a priority, the faster it'll fall behind. Start making changes today to put yourself in a position to engage — and employ — the faces of the future.

Watch our latest webinar on talent empowerment here, or read the recap here.
For more on the latest trends impacting the beauty and cosmetics markets, check out our latest special report here.
Subscribe to Retail Tomorrow
Get our latest insights and analysis about innovation and retail