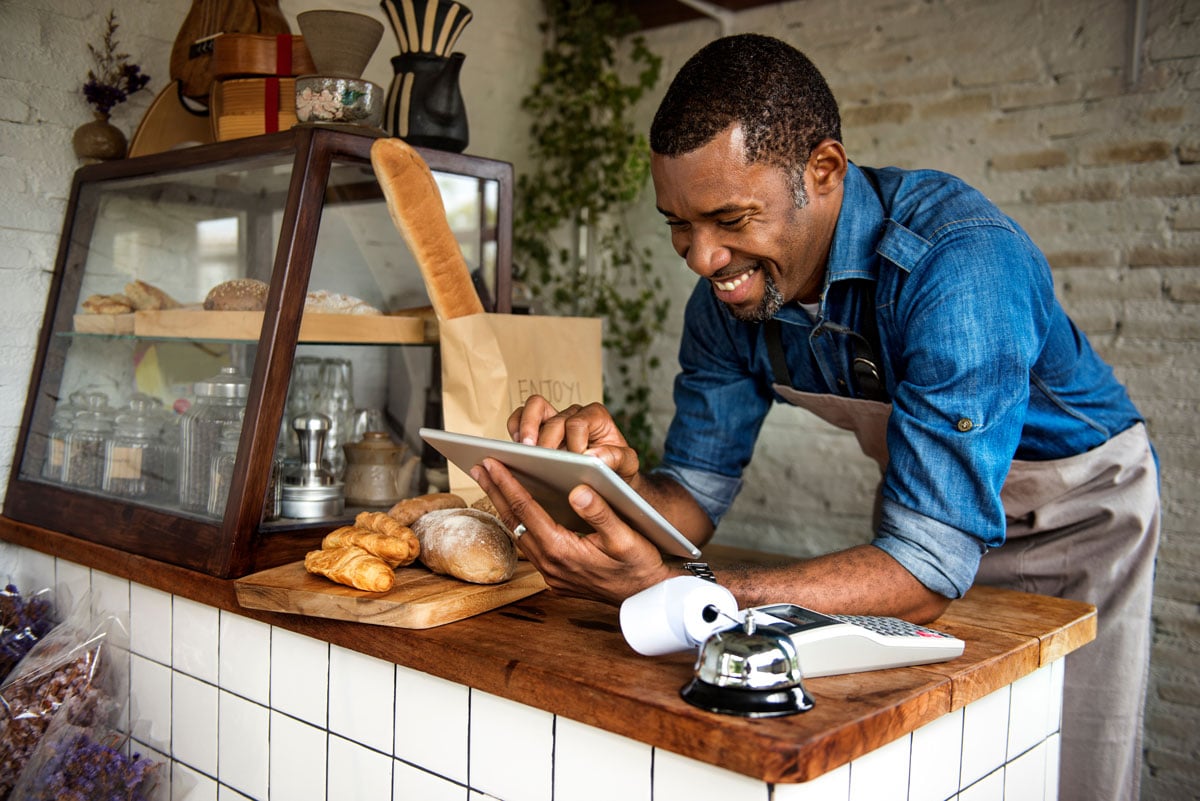 Your finger waivers over the "send" icon to an email that you spent all day crafting. Every word has been analyzed, every sentence scrutinized. As soon as you click that small button, your entire organization will be in the know about this new change—for better or worse.
Sending out a team-wide update is a crucial communication task that requires careful consideration. Whether you're implementing a positive change ("We're giving a year-end bonus incentive!") or addressing a challenging situation ("Your store manager is stepping down after a faithful 10 years of service"), the way you deliver the update can significantly impact your team's response and overall success. In this blog post, we will explore the key factors you should know before sending out a team-wide update that engages and informs your audience effectively. Plus, we'll dive into potential pitfalls and key examples.
Before you begin your first draft, be mindful of how you'll position the following:
Before You Hit "Send"
Define the Purpose of Your Update
Within your team-wide correspondence, it's essential to clarify its purpose. This will set the tone of the update and allow your readers to be adequately informed. The essential question to ask yourself before you begin: Are you introducing a new initiative, sharing important company news, or addressing concerns?
Understanding the specific objective of your update will help you structure the content and set the right tone. Remember, a well-defined purpose will increase the likelihood of a positive outcome and an amiable response from your team.
Know Your Target Audience.
If your message doesn't resonate with your audience, you're in trouble. It's crucial to know who you are communicating with and what they care about most. In the Quick-Service Restaurant (QSR) space, your target audience may include regional directors, store managers, and headquarters operators. Consider their roles, responsibilities, and challenges they face.
Tailor the content, length, and tone to their needs and preferences—ensuring it provides relevant information that helps them perform their jobs effectively.
Address Relevant Questions and Concerns.
This might be a no-brainer for most, but it's essential to incorporate the questions and concerns your target audience will likely have. Put yourself in their shoes, asking yourself what you would want to know most. How will this update affect their day to day tasks? Will their role change? Do they need to respond to your update in any way?
By addressing these topics proactively, you demonstrate your understanding of their needs and provide answers to potential queries before they arise. This approach fosters transparency, builds trust, and enhances engagement with your team.
Choose the Right Format and Distribution Channel.
Surprise, surprise, sometimes the best way to communicate your news isn't through an email. It may be a zoom call with your regional directors, who pass the information—along with any role-specific relevant details to their teams—and so on. Consider the purpose of your update, and how it will be best received to your teams.
Whether it's an email, a memo, or shared through communication software, ensure the content is easily accessible and digestible. Optimize the format for readability, incorporating headings, bullet points, and visuals to break up the text and make it more engaging. When it comes to distributing the update, consider informing decision-makers first to ensure alignment and a unified message.
Measure the Success of Your Update.
Depending on the content of your update, it may be effective to directly measure the effectiveness of your team-wide update. Gauging its impact to make improvements for the next time you have to share big news.
Sending out a team-wide update offers numerous benefits that contribute to a cohesive and empowered team. Which, is what every healthy organization strives for, right?
Key Advantages to Addressing the Team Collectively
Informs the Team: Direct communication about change ensures everyone is aware of important developments, and creates a sense of accountability to the information. It creates a shared knowledge base, aligning individuals toward common goals and reducing confusion or miscommunication.
Builds a Sense of Community: Foster a sense of community within your organization with consistent and honest updates. (Read: do not only communicate negative updates via team-wide emails, be sure to include positive updates as well.) By providing regular communication, you create an inclusive environment where team members feel connected, valued, and part of a larger entity.
Empowers Employees: Effective team-wide updates empower employees by equipping them with the information they need to make informed decisions and take action. This sense of autonomy enhances employee morale, ownership, and productivity. No one likes being kept in the dark: shed light on upcoming and current news.
How to Avoid Common Mistakes and Examples to Follow
Company-wide or team-inclusive communication updates come with many benefits, but a few pitfalls as well. Keep an eye out for the following risks before hitting "send."


Miscommunication:

Poorly written or unclear updates can lead to misinterpretation and confusion among team members. To mitigate this risk, ensure your update is concise, specific, and uses language that is easily understood by your audience.
❌ Poorly Written Example:

"Hey team, just wanted to let you know that some changes are happening soon. Stay tuned for more info!"
In this example, the update lacks clarity and specific details. It leaves the team members confused and uncertain about what changes are coming, when they will occur, and how it will affect them. The language used is vague and fails to provide the necessary information for understanding and preparedness.
✅ Well-Written Example:

"Dear team,

I wanted to inform you about some upcoming changes that will take effect starting next month. We will be implementing a new point-of-sale system across all our restaurant locations. This transition aims to streamline our operations, improve order accuracy, and enhance customer experience.

You can expect training sessions to be scheduled in the coming weeks to familiarize everyone with the new system. Detailed instructions, along with dates and times, will be shared via email by the end of this week. We understand that adapting to a new system may pose challenges, but we are confident that with your support, we can make this transition smoothly and efficiently.

If you have any immediate questions or concerns, please feel free to reach out to your respective managers or reply to this email. We value your input and want to ensure everyone is well-prepared for this exciting change.


Thank you for your understanding and cooperation.


Best regards,
[Your Name]"
In this example, the update provides clear and concise information about the upcoming change. It specifies the nature of the change (new point-of-sale system), its objectives (streamlining operations, improving order accuracy, enhancing customer experience), and outlines the next steps (training sessions and email communication). The language used is straightforward, avoiding jargon or complex terms that could cause confusion. It also encourages open communication and reassures the team that their input and concerns are valued.
Impersonal Approach:

A team-wide update that lacks a personal touch can make your team feel disconnected and undervalued. Craft your update in a way that shows genuine care for your team members and invites their input and feedback.
❌ Impersonal Approach Example:

"Dear Team,

Please be advised that a new policy regarding break times will be implemented starting next week. Employees must adhere to the specified break durations outlined in the updated employee handbook. Non-compliance may result in disciplinary action.

Thank you for your cooperation.

Best regards,
Management"
In this example, the update lacks a personal touch and comes across as cold and detached. It simply informs the team about the new policy without considering their perspective or providing any context. It may leave employees feeling undervalued and disconnected, with no opportunity to voice their concerns or provide feedback.
✅ Personal Approach Example:

"Dear Team,

I hope this message finds you well! I wanted to take a moment to share an important update regarding our break time policy, as we strive to create a supportive work environment that promotes well-being and work-life balance.

Starting next week, we will be implementing a revised break schedule to ensure everyone gets the rest and rejuvenation they need. The updated employee handbook, which will be distributed to each of you by Friday, outlines the specific break durations and guidelines to follow.

We understand that this change may impact your daily routines, and we want to emphasize that your well-being remains a top priority for us. If you have any concerns, suggestions, or ideas on how we can make this transition smoother for everyone, please don't hesitate to share them. Your input is invaluable, and we genuinely appreciate your perspective.

Our aim is to create a positive and supportive workplace culture, and we believe that open communication plays a vital role in achieving that. We want you to feel heard, respected, and valued as integral members of our team.

Thank you for your understanding and cooperation as we implement this new policy. Your commitment and dedication are truly appreciated.

Warm regards,
[Your Name]"
In this example, the update takes a personal approach, acknowledging the team's well-being and emphasizing their value. It explains the rationale behind the policy change and invites the team members to share their concerns and suggestions. The language used is warm, caring, and inclusive, fostering a sense of connection and trust within the team.
Seeming Cowardly or Aloof: Failing to address challenging situations or delivering negative news can create the perception of cowardice or aloofness. It's essential to be transparent, honest, and empathetic in your updates, even when conveying difficult information.
❌ Example of Seeming Cowardly or Aloof:

"Dear Store Directors,

We regret to inform you that due to unforeseen circumstances, there will be a reduction in staffing levels at your respective stores. This decision has been made at the regional level, and we understand the challenges it may pose.

Please ensure that you adjust the schedules accordingly to accommodate the changes. We trust you to handle this matter professionally and efficiently.

If you have any questions, please contact your Regional Manager.

Thank you.

Sincerely,
[Regional Manager]"
In this example, the update is brief and lacking in transparency and empathy. It delivers negative news without providing any context or explanation, leaving store directors feeling blindsided and unsupported. The tone comes across as distant and detached, potentially causing a perception of aloofness.
✅ Example of Transparency, Honesty, and Empathy:

"Dear Store Directors,

We hope this message finds you well. We want to address an important matter that may pose some challenges for our stores in the coming weeks. Due to recent market fluctuations, we are facing unexpected financial constraints that necessitate a reduction in staffing levels across the region.

We understand the impact this decision can have on your store operations and, most importantly, on your dedicated teams. It is crucial for us to communicate openly and honestly with you during this difficult time.

Please know that this decision was not made lightly. We have explored various options to mitigate the impact on our employees, but unfortunately, this course of action was necessary to ensure the long-term stability of our organization.

We recognize that this situation requires your understanding and leadership. We trust in your expertise to evaluate your team's workload and adjust schedules accordingly, taking into consideration the well-being and morale of your staff. Our regional office is available to provide any support or guidance you may need throughout this transition.

We understand that you may have questions or concerns, and we are committed to addressing them. Your Regional Manager will be available for individual meetings to discuss the impact on your store and assist you in navigating this challenging situation.

We are confident in your resilience and commitment to your teams. We assure you that we are actively exploring opportunities to restore stability and create a brighter future together.

Thank you for your unwavering dedication and understanding during this challenging time.

Sincerely,
[Regional Manager]"
In this example, the update demonstrates transparency, honesty, and empathy. It provides context for the difficult decision and acknowledges the challenges it poses for store directors and their teams. The tone is empathetic and supportive, expressing a genuine understanding of the impact and offering assistance throughout the transition. The update also encourages open communication and assures the store directors that their concerns will be addressed.
Crafting an effective team-wide update requires careful planning and execution. By understanding your audience, addressing their questions and concerns, choosing the right tone and format, and measuring success, you can enhance your communication efforts and foster a more informed and engaged team. Remember, open and transparent communication is the key to driving positive outcomes and cultivating a productive work environment.
In today's fast-paced business environment, effective communication is paramount to the success of any organization. SimpliField understands first-hand the challenges faced by restaurants and when it comes to keeping their teams aligned, informed, and executing excellent customer experiences. That's why SimpliField offers a powerful communications platform that streamlines internal communication processes, making it easier than ever to share updates, announcements, and important information with your entire team.
With SimpliField's intuitive software, you can create and send team-wide updates, ensuring that everyone receives the information they need in a timely manner. The platform's user-friendly interface and robust features facilitate seamless communication, enabling you to engage with your team, gather feedback, and foster a collaborative work environment. SimpliField empowers you to streamline operations and enhance team communication, ultimately driving improved performance and success for your restaurant business.
Subscribe to Retail Tomorrow
Get our latest insights and analysis about innovation and retail