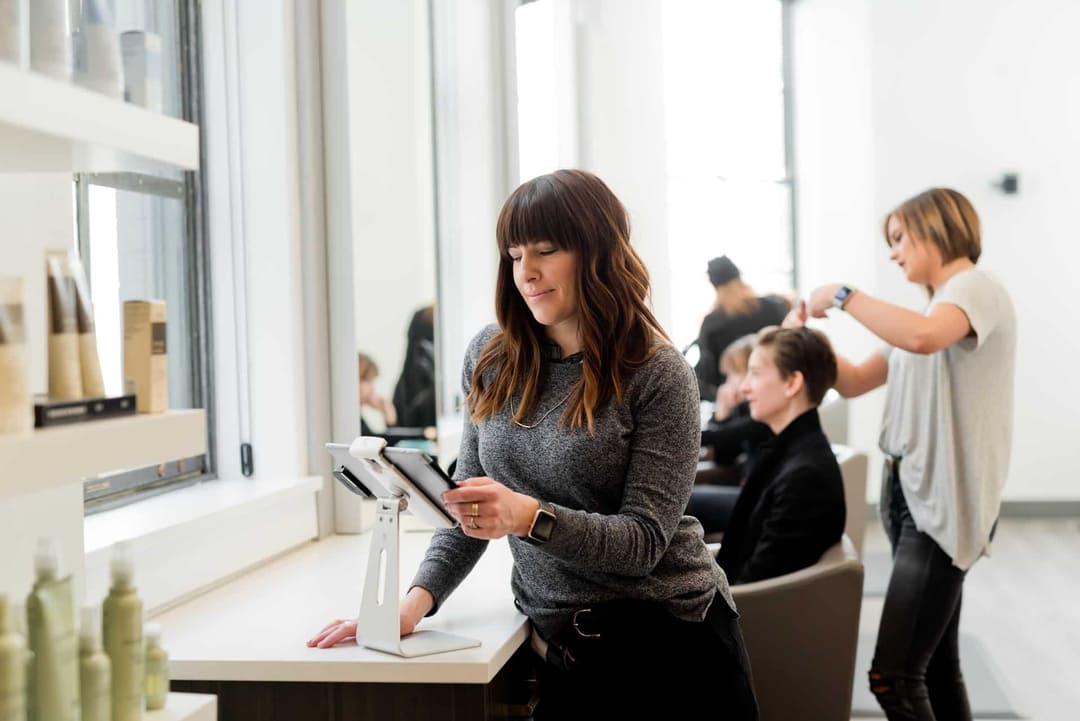 Despite the business challenges brought about by the COVID-19 pandemic, retailers are busier than ever – and your employees are undoubtedly feeling the squeeze. According to a study by the National Retail Federation, retail sales jumped by 7% from 2019 to 2020, which was nearly double their projections for the year.
At the same time, the retail workforce has shrunk by 2.4 million, leaving the remaining employees wearing too many hats and dealing with information overload. Their challenges only increase as they attempt to use outdated, one-off tools for retail communications and other daily activities.
Unfortunately, even after the pandemic ends, the retail workforce will likely continue to decline. So, it's up to retailers to better empower their employees to rise up to the demands that come with leaner operations. The best way to do that is by ditching a complex employee experience in favor of streamlined processes supported by intuitive tools.
To help you move forward in removing the barriers to success for your retail team, here's a look at how you can improve retail team communications without creating distractions.
1. Supply the Smartphones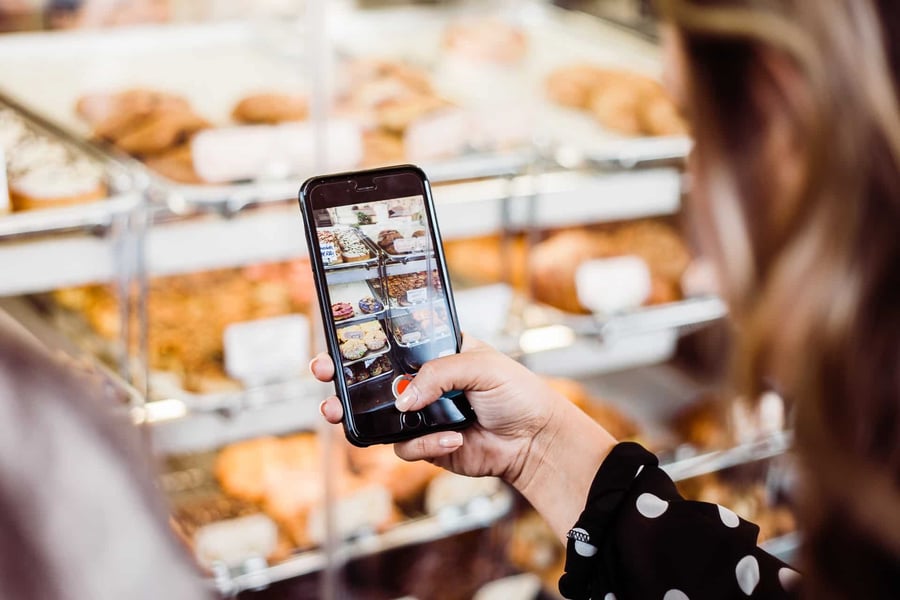 Although most modern workplaces subscribe to the bring your own device, or BYOD, way of life, it's not necessarily the best way to operate. While they are familiar and easy to use, personal devices often come with tons of distractions, including text messages and app notifications. In fact, the average smartphone users have up to 50 app notifications battling for their attention each and every day.
So, in order to leave the distractions behind, you have to take matters into your own hands and supply the smartphones. By providing corporate phones, you can set them up as an integral tool for your brand, letting your employees focus on work rather than getting flooded with an onslaught of distractions.
2. Ditch the Bloatware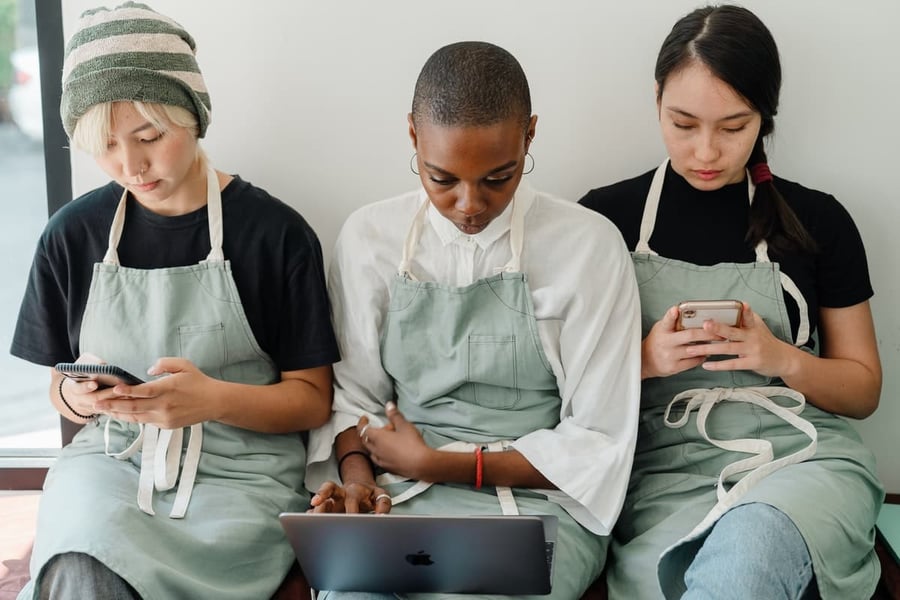 If you want your smartphones to help boost retail team communications without the distractions, you have to ditch the bloatware. The average smartphone comes riddled with pre-installed apps that often have notifications enabled from the very start. On top of that, the unnecessary software slows down devices and leaves employees with too many apps at their fingertips.
Fortunately, you can easily build an agile tool by strategically deleting all the apps that won't help employees complete their daily tasks, like:
Gaming centers
Sports trackers
Music players
Shopping portals
Social media apps
Once you have a barebones device on hand, you can set it up to work as the main two-way retail communications platform for your team. By establishing a single point of communication, you can better align your team and help them focus on achieving business goals while on the clock.
3. Stick to One Effective App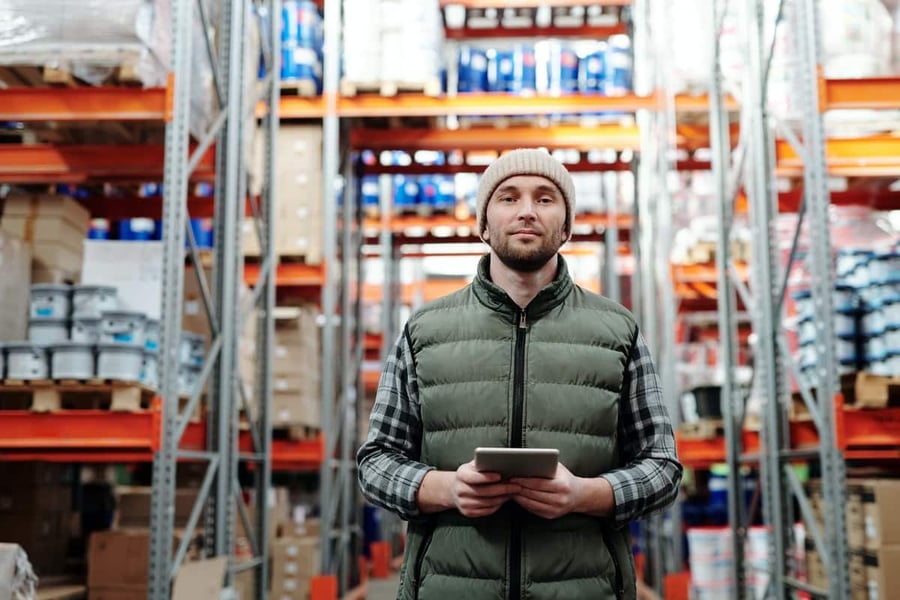 Before you hand out the smartphones, you'll need to give your team the tools they need to feel empowered on the job. The more streamlined, the better, of course, as that keeps everyone on the same page through each workday.
As an all-in-one, fully-integrated mobile platform, SimpliField provides all the resources your team needs while preventing them from having to flip between several apps – or worse yet, multiple devices and outdated IT systems.
By going with one effective app for all your retail team communications, you can skip the strife that comes with learning how to use all new tools. Your team can quickly get acclimated to the intuitive interface, and then move on to completing their daily activities.
4. Establish Your Processes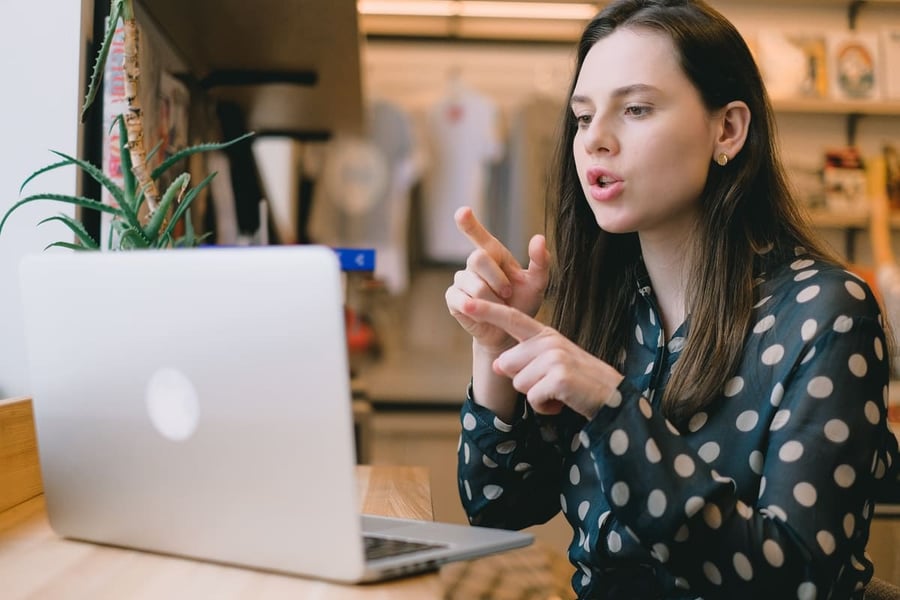 Any time you switch to a new tool, it's time to overhaul your processes to match. As a decline in workforce numbers forces you to adopt leaner operations, no time is better than now to start making these smart changes.
In order to do that, you'll need to take a close look at how your retail team communicates and otherwise operates day in and day out. Then, clearly define your expectations on how they will use the SimpliField system to complete their job duties.
To do that, ask questions like:
When should your employees read the newsletters?
How often should they use the chat feature

–

and for what reasons?
Should they aim to provide feedback on the Newsfeed postings?
As you set your expectations, your team can do a lot more with less, taking away the sting of having far fewer staff on hand to help. The modern tools allow them to flex their resources and make big things happen without investing extra time and effort into achieving the desired results.
Beyond that, the ability to use just one tool on a dedicated device keeps distractions from impacting their potential. With that, they can step into the future of retail and go well beyond your customer's expectations time and time again.
5. Roll Out Regular Recaps
In order to get the most out of your SimpliField experience, strategically plan out your Newsfeed postings. Otherwise, the notifications could distract from your employees' job duties, leaving them wondering if they should tend to the customers or read company correspondence.
To avoid all that, you just have to post to the Newsfeed when it will prove the least distracting, like right at the start or end of the shift. Then, keep the posts coming at the same time each day, so your employees always know when to check in with the company.
After reading the newsletter or other messages, your retail team can share their thoughts on the publications and engage with their teammates right on the platform. You can then provide clarifications, thank them for their key insights, and simply applaud your team for their dedication to the success of the company.
Key Takeaways
Through 2020 and beyond, retail sales continue to increase as the workforce declines, resulting in leaner operations that demand more from the remaining employees.
Outdated communication tools and processes complicate matters further by leaving employees without the ability to quickly complete their myriad of tasks. Plus, personal smartphones and other modern solutions add distractions to the mix.
SimpliField empowers employees to rise up to the challenges of working in lean environments by helping improve communications without distractions.
Now is the time to start improving your retail team communications. So if you like over 130 brands and retailers, you want to up your retail performance today, reach out for a custom demo with us here.
Subscribe to Retail Tomorrow
Get our latest insights and analysis about innovation and retail