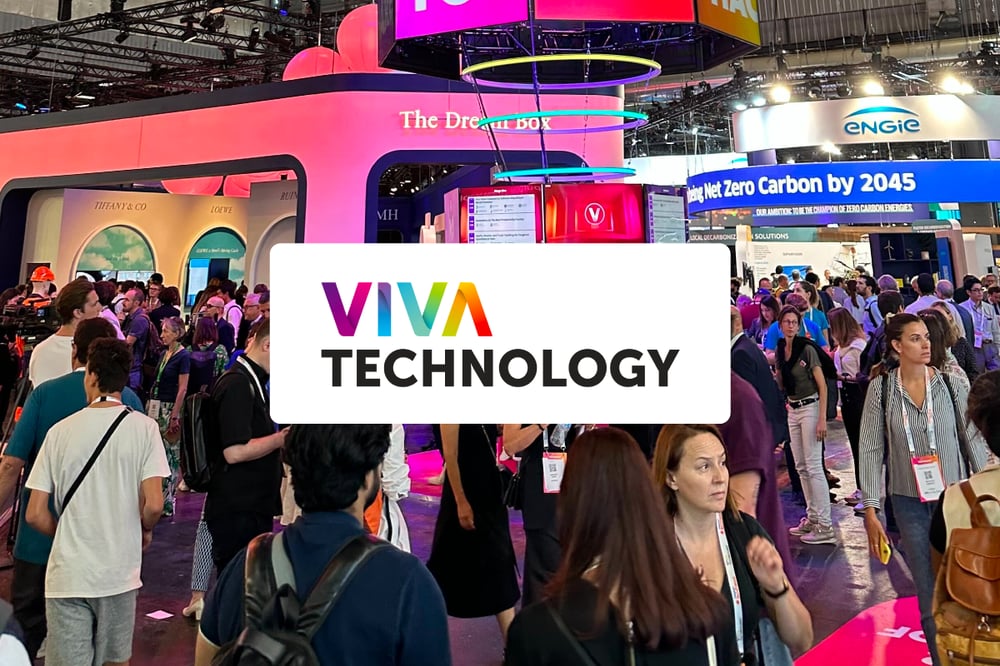 SimpliField had the pleasure of hosting a space at VivaTech 2023 in Paris at Expo Porte de Versailles. The four-day event had over 150,000 attendees from 174 countries. Innovators, startups, and tech giants had the opportunity to come together to collaborate, ideate, and push the boundaries of technology for the greater good.
AI Messaging Leads the Way
At this year's VivaTech, "AI", "Generative AI", "Large Language Models", and "Deep Learning" were ubiquitous. These terms held relevance across various fields such as transportation, logistics, healthcare, and marketing.
The focus was not on whether these technologies will come into effect but on when they will. One notable shift we witnessed at VivaTech was that AI and Generative AI has moved beyond theoretical discussions and are now being practically applied.
At every corner, there was new innovation that interconnected advanced strategies with AI. Sanofi has developed a decision-making app, Morgan Stanley has a GPT-4 powered chatbot assistant, Netflix uses AI-generated UI backgrounds, Novartis employs machine learning in drug R&D, and Walmart has an AI text-to-cart chatbot assistant. These projects were not quick developments, as exemplified by Sanofi, who spent over two years perfecting their AI-powered product.
Speakers at the event were generally optimistic, but emphasized the importance of GDPR, AI governance, digital sovereignty, data privacy, security, ethics, and the societal impact of AI. Numerous sessions were dedicated to discussing these crucial aspects of technology.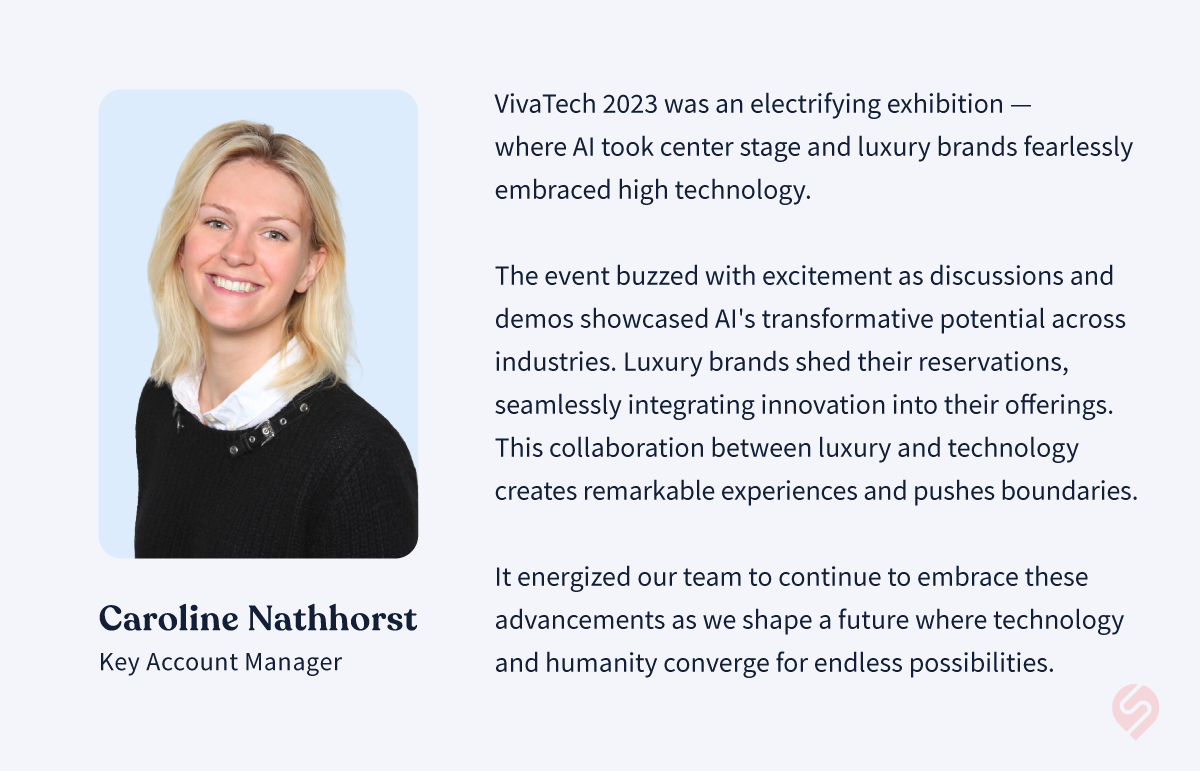 Sustainability, Renewable Energy Sources
The event also highlighted the significance of sustainability in technology, particularly in light of increasing emissions. Decarbonization and the use of renewable energy sources are now essential for both the planet's survival and the advancement of technology.
From green mobility and cleaner air, to smart farming and preserved nature, exhibitors emphasized the importance of keeping the environment first.
Both startups and longtime technology companies have joined together to ignite positive change.
Unveiling Our Newest Advanced Analytics
SimpliField created and launched the most powerful advanced analytics for data-visualization in retail—just in time for VivaTech 2023. With our new dashboards and dashboard builder, you can now harness the power of data to transform your teams.
Our new features allow you to both access and analyze your data externally (Power BI, Tableau) or internally with our interactive dashboards, catering to all your analytical needs.
Our dashboards are not just for the C-suite; they are designed for everyone in your organization to drive data-informed decisions at every level.
Take a look for yourself at our latest technology.

We'll Be Back
In summary, VivaTech 2023 was heavily influenced by the Generative AI revolution, which stands out as a persistent innovation compared to other passing trends. The newly announced AI Act by the EU Commission was widely discussed in many sessions, and we're excited to see how AI and collaboration at VivaTech will shape the coming year.
Subscribe to Retail Tomorrow
Get our latest insights and analysis about innovation and retail