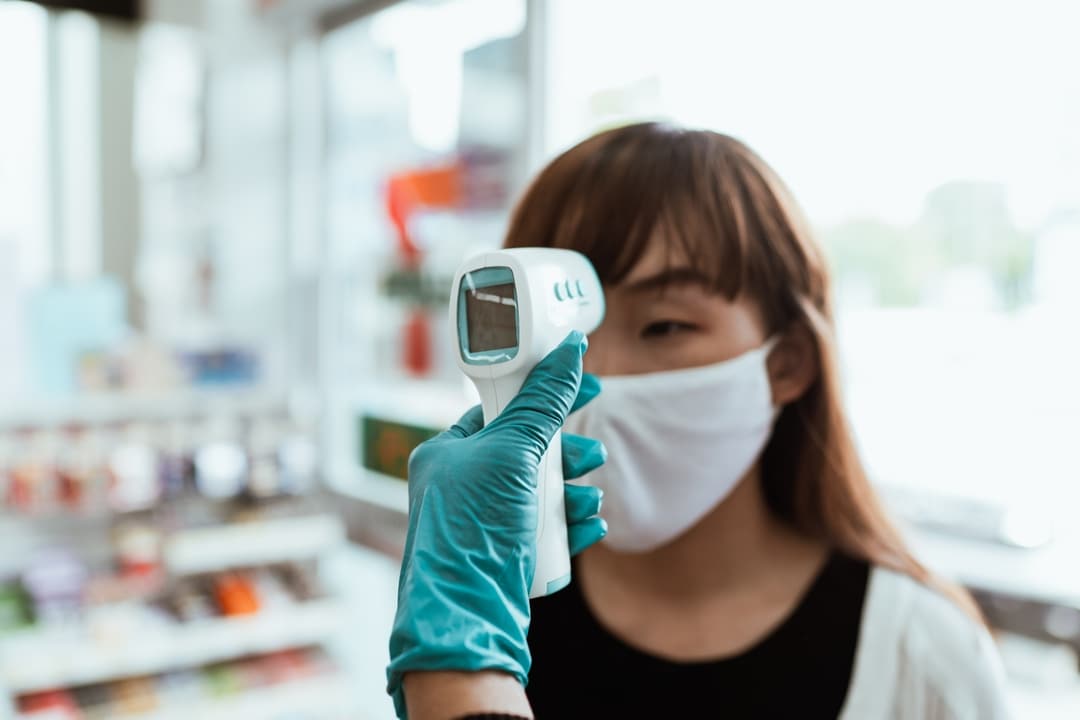 The news has already begun to roll out on how companies are responding to coronavirus.
Louis Vuitton closed Fashion Week in Paris this week with a stunning and controversial gesture, holding the closing show - a time-travelling spectacle spanning 500 years - in the courtyard of The Louvre, which was recently closed to international tourists due to the coronavirus.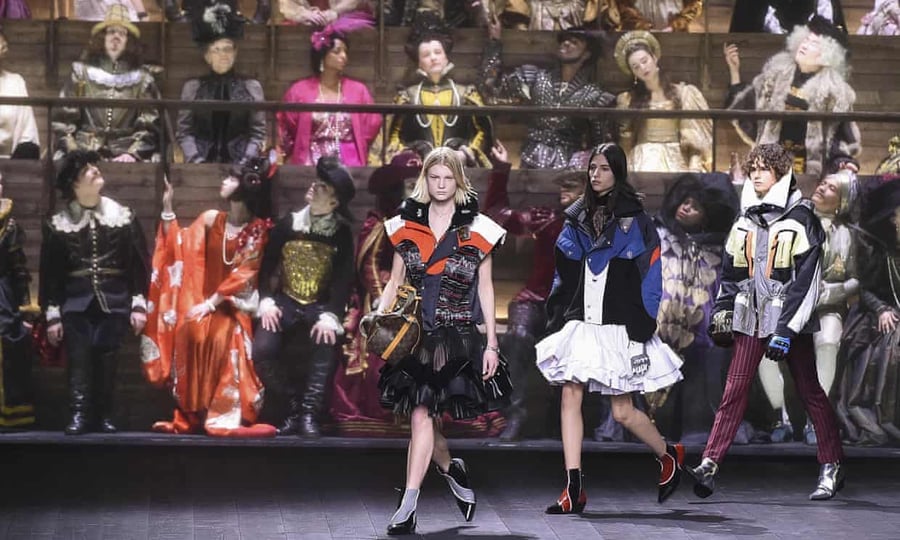 While sometimes the show must go on (especially when your last name is Vuitton), the retail world is increasingly closed for business, and the very real massive human and economic toll taken by the coronavirus is only just beginning to be felt.
With over 95,000 confirmed cases and over 3,000 deaths on all five continents to date, this is clearly a global pandemic that will impact every one of us. Retail leaders and employees in particular face a unique challenge and intensified risks due to their dependency on face-to-face interactions, and must prepare themselves for rolling out an effective coronavirus crisis response.
SimpliField is dedicated to helping our clients and peers in the industry equip their teams with the latest and most accurate information on how to protect themselves in the midst of a global health crisis.
Here are 3 coronavirus response best practices to follow for retailers to adapt and make a positive difference during difficult times.
2020 Outlook: Impact of the Coronavirus for Retailers
For retailers, the safety and health of customers and employees alike should obviously be the top concern. To that end, retailers can also be proactive in their coronavirus crisis response: Burberry, for example, shuttered 24 of its 64 stores on mainland China due to the outbreak, while Macy's rolled out a flexible scheduling model it had piloted during the SARS epidemic in 2002.
Most forecasts indicate that consumer-focused businesses — retailers, restaurant chains, luxury-goods companies, cinemas and more — will be among the hardest-hit by the ongoing coronavirus outbreak. That's particularly worrisome in light of the broader trend: the global economy is rapidly contracting, with the rate of growth in 2020 forecast to be at its slowest since 2009. And even as 2.4% growth is predicted, analysts caution that the figure could fall to 1.5% in the event of a more protracted or intensive coronavirus outbreak.
Adding to the sense of general malaise is that, as Pauline Brown, former Chairman of LVMH pointed out in a recent Time article: "The Chinese have been the single biggest driver in luxury and fashion in the last 10 years. They comprise about one-third of all purchases of luxury, but they are more than 70% of the annual growth in luxury consumption."
With many stores and airports shut down, the impact on workers and on business who rely on Chinese consumers is already quite profound.
Meanwhile, ramped-up travel bans mean that, for retail industry leaders, the calendar already looks markedly different than it did just one year ago. A slew of massive marquee events in fashion, retail and tech are gone, including: Tokyo Fashion Week, Mobile World Congress, BaselWorld, Shopify, Google Cloud Next, and Adobe Summit.
Additional cancellations are likely on the horizon, as well. In its coronavirus response, retail would be wise to take a cue from organizations like the World Bank and the IMF, which recently announced that signature in-person gatherings would be scrapped this year due to concerns about coronavirus and replaced by virtual meetings.
However, retailers will need to get creative to ensure that virtual roundtables, remote conventions, and the like are successful not only from a brand standpoint, but also in terms of sales and relationship building. That won't be easy, but this epidemic isn't going away anytime soon, so the industry will have to get creative to make that work.
1. Ramp-Up Health and Safety Efforts
The health of your employees and customers is paramount to your coronavirus crisis response. Not only because it's just the right thing to do, but imagine the untold damage to reputation and revenue if a retail location were found to be a disease vector for coronavirus.
Here are some coronavirus response best practices that retailers should adopt — today — to prevent further spread of the disease and damage to revenue:
Enhance health and safety training for employees:
Everyone in the retail workforce — from operational leaders to front-line staff — should understand and be on the lookout for signs and symptoms of coronavirus, which typically appear between 2 to 14 days after exposure. Encourage sick employees to stay home. And per CDC guidelines, employees who have been in close contact with a person known to have coronavirus or recently returned from an area with widespread or ongoing community spread of the virus should remain away from work for 14 days and self-monitor for symptoms.


Consider revising paid sick leave policies:
Roughly 33 million U.S. workers who do not have access to paid sick leave, and retail staff — front-line staff in particular — often rank among them. Given the heightened stakes surrounding the coronavirus outbreak, this might be the time for retailers to temporarily revise those policies. Simply put, employees with possible symptoms of coronavirus should not be incentivized to come in to work.


Make hand sanitizer dispensers available in every store:
It's a simple gesture, it's a public health good, and it just might help put customers at ease as they stroll the retail floor.


Take advantage of free coronavirus crisis response materials from organizations like the WHO:
Customers of SimpliField will now be able to access free content modules, campaigns, and training materials on the coronavirus created by the World Health Organization to share with their team directly from within our platform. To activate these modules, contact your Account Manager today.
2. Use Tech Tools to Collaborate Remotely
Even as people look to minimize travel and avoid crowds, stores have to be visited and compliance has to be monitored. When this involves staff from HQ traveling from heavily populated urban centers to stores in other states or even countries, the risk of disease transmission skyrockets. With the tech available to retailers today, there's little need to take such risks.
Make use of free resources in the short term:
Google recently announced that advanced features of its teleconferencing app Hangouts Meet will be available for free through July 1. Meanwhile, Microsoft is offering free six-month trials for a premium tier of Microsoft Teams, an advanced collaboration tool.
Adopt resources that enable virtual collaboration long-term:
In response to the recent shifts caused by coronavirus, SimpliField is working with several major brands to provide a simple, easily implementable tool to limit their in-store visits and regional travel processes. These are replaced with live and direct mobile communication between their HQ, field and sales teams and giving them the visibility they need into safety compliance, brand compliance and on-the-ground feedback in all their markets.
3. Diversify Supply Chains
The consequences of China-centric supply chains are being felt by businesses around the world, with companies of all sizes reeling from disruptions and contractions in production.
Retailers are no exception: in the U.K., one recent survey showed that supply chain disruptions stemming from the coronavirus outbreak were significantly impacting business performance for about one quarter of retailers. Meanwhile, only 7% said they had the flexibility necessary to switch suppliers at this point. That's a serious pain point.
Of course, for retailers generally — and for clothing retailers especially — these risks should hardly come as a surprise. China leads the world in both textile and clothing exports annually (to the tune of $118.5 billion and and $157.8 billion, respectively). For retailers with more diversified supplier bases — H&M and Inditex's Zara come to mind, companies reliant on suppliers in North Africa and Turkey — the overall business impact of ongoing disruption to China's manufacturing core should be far milder.
In crafting their coronavirus crisis response, retailers should prioritise redressing this over-reliance on Chinese manufacturing. After all, with more than 90,000 cases of coronavirus confirmed globally — and Amazon employees from Milan to Seattle recently testing positive — it may be that the full scale of disruption to global supply chains has yet to be felt.
Key Takeaways
While it remains to be seen whether the coronavirus outbreak will escalate to a global pandemic, the World Health Organization (WHO) and other groups have cautioned that governments around the globe still have a long way to go in terms of preparedness.
In that context, retailers should be more proactive, step up to the plate, and contribute in every way they can. Anticipating with a carefully thought-out coronavirus crisis response will be a question of survival.
First and foremost, that means safeguarding the health and safety of customers and employees. There are a range of ways to accomplish that, from better training to smarter tools that enable remote collaboration.
No matter what your strategic goals may be, keeping the population healthy should be your immediate priority. Retailers have a responsibility to the public — and they need to take steps to address it today.

Read more great content on the retail industry here.
You can contact us today. We're always ready.
Subscribe to Retail Tomorrow
Get our latest insights and analysis about innovation and retail