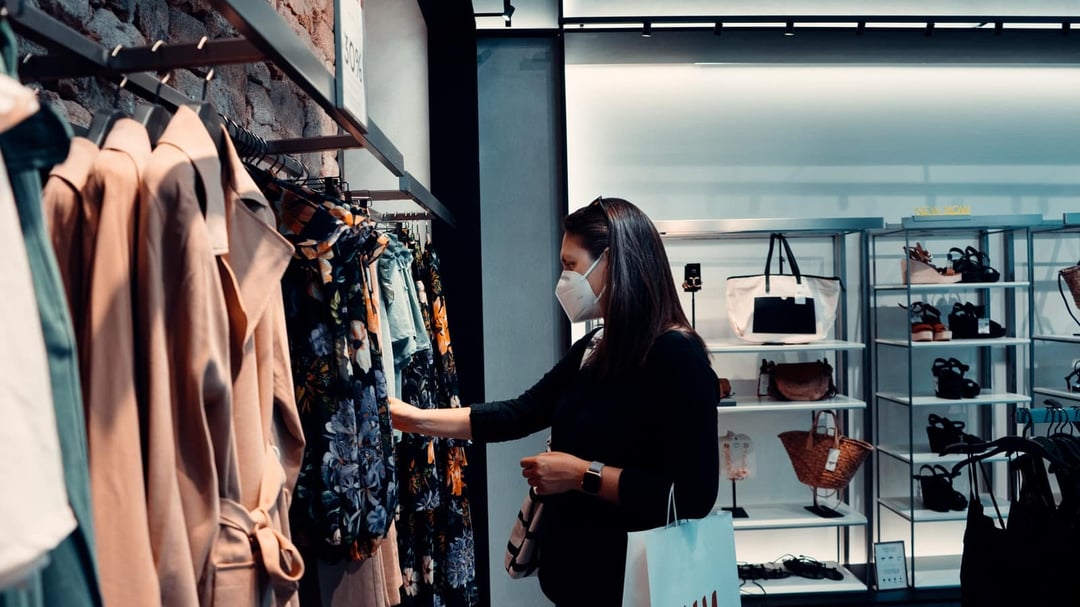 According to a recent survey from the University of Michigan, consumer confidence in the U.S. recently dropped to a nine-year low. Globally too, the majority of consumers say they're going to be increasingly cautious about how and where they spend their money in the weeks and months ahead.
As these findings suggest, the reality for retailers is that perceptions are going to matter as much, if not more, than official proclamations about the global pandemic. In other words, just because states and nations permit businesses to reopen doesn't mean that customers will eagerly return.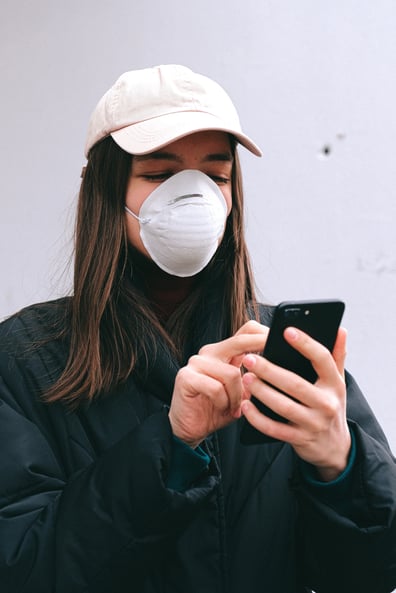 As Luca Calcamucchio, Global Director of Retail Experience at luxury cosmetics brand Charlotte Tilbury Beauty, explained in a recent SimpliField #RetailReset webinar: consumers globally are making decisions based on data, with varying levels of customer trust in retail dependent on regulations in place and whether or not recent outbreaks have occurred.
"In Europe, Germany opened two weeks ago. That was the first one here, and now they have an uptick in the number of infections, so we see the traffic being a little bit shy. On the other side we have the Netherlands, where actually people are quite confident, and what we see is that people that are out there shopping actually convert.", said Calcamucchio.
In the U.S., similar variance is occurring state by state based on regulations and the severity of outbreaks, but also on customers' belief that now is a good time to return to their regular shopping patterns.
In that light, it's worth looking at some of the specific ways the coronavirus outbreak has impacted trust in retail. From there, we'll break down how retailers can work to change the narrative, rebuilding trust in retail both in the short term and beyond.
Coronavirus and Customer Trust in Retail: More "New Normals"
Three findings from Forrester's Consumer Energy Index illustrate the extent to which coronavirus is having a corrosive impact on consumer trust:
Consumers report feeling "fragmented and disconnected" right now, which should come as no surprise in light of social distancing guidelines, shelter-in-place protocols and other restrictions on movement.
Consumers are increasingly skeptical of companies — namely, they don't trust them to "do the right thing."
Consumers feel that they have less control over their environments and circumstances than they did in the past.
Each of these is a significant shift — and taken together, they point to some of the ways retailers should adjust their messaging to customers and employees alike as the coronavirus outbreak continues to unfold. After all, we're all being inundated with constantly changing information about a constantly escalating threat right now.
According to Coresight Research, 52% of Americans would avoid malls even after the lockdowns end, and this number keeps increasing since April.
Most of us feel by degrees bewildered, anxious and deeply uncertain about what will come next.
Jodi Watson, former CMO at Petco and Wolverine Worldwide, offered this advice:
"Stay close to your customer. They're going to tell you what they trust and what they're feeling. I would encourage people to call their customers, to get them into virtual roundtables—those kinds of things are going to be very valuable."
Companies like Target and Best Buy have invested heavily in digital transformation, making it easier for them to serve customers safely, while minimizing risk for their customers.
At Target, according to Reuters, "overall, online comparable sales jumped 141%, benefiting from investments in same-day delivery services such as in-store pick up, Drive-up and Shipt, and accounted for almost all of its same-store sales growth for the first quarter ended May 2."
And it's no wonder.
As McKinsey explains in their recent report on "Adapting Customer Experience in Times of Coronavirus":
"Particularly in times of crisis, a customer's interaction with a company can trigger an immediate and lingering effect on his or her sense of trust and loyalty. As millions are furloughed and retreat into isolation, a primary barometer of their customer experience will be how the businesses they frequent, and depend upon, deliver experiences and service that meets their new needs with empathy, care and concern."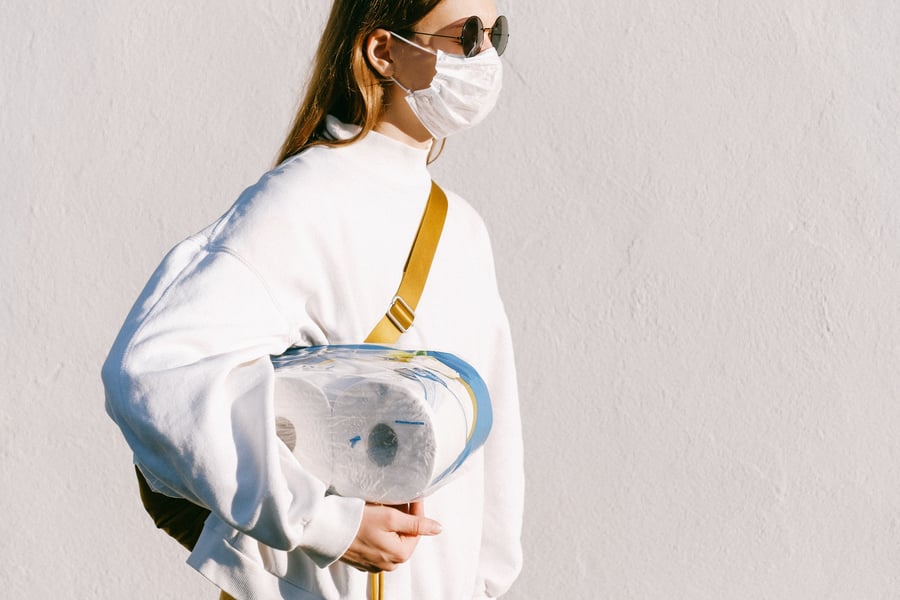 Near-Term Health and Safety Measures Are a Must to Rebuild Trust in Retail
For retailers looking to earn customer trust in retail, and simultaneously winning back the trust of their employees, implementing and rigorously adhering to health and safety best practices is an essential first step, especially in the near term. No one knows when stores will reopen, of course — and there will likely be considerable variation in what that looks like from one state, or even one region, to the next.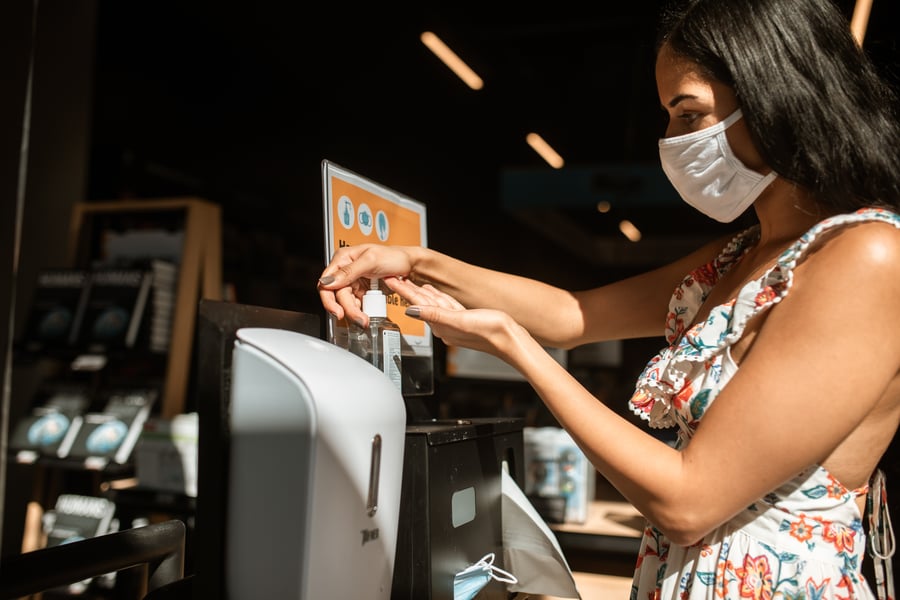 But when they do, here are a few health and safety best practices to keep in mind:
Mandate temperature checks for employees prior to the start of their shifts, and for customers at the entrances of stores. This is one "inconvenience" everyone will welcome.
Require employees to wear gloves and masks (and provide them with the necessary personal protective equipment). For customers, decide whether masks should be mandatory based on the situation in your state.
Take steps to reinforce social distancing as much as possible. Floor markers indicating how much space should be between customers waiting in check-out lines are a simple example.
Provide alcohol-based hand sanitizers for free to customers and employees. It's a good idea to station these at clearly marked locations throughout your store.
Provide alternative delivery models where possible — for example, contactless curbside service.
Ensure proper protocols and processes are in place to ensure consistent compliance with all of the new regulations.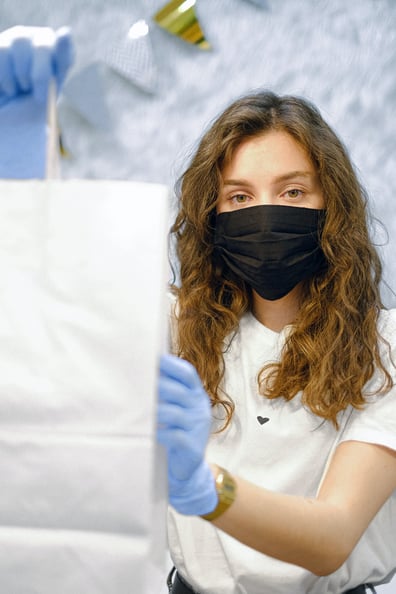 Watson noted, "If your employees feel safe and confident, that's going to translate to consumer confidence."
The importance of health and safety measures can't be stressed enough. The bottom line is that unless employees and customers feel their safety is a top priority in retail environments, they're going to stay away. And for retailers, there's a clear mandate to truly strive for excellence around health and safety. Focusing solely on compliance isn't going to be enough to regain trust in retail.
Key Takeaways
The coronavirus situation continues to evolve, and so too does consumer trust in retail. And even as stores in some areas begin to reopen, barring the advent of widespread testing or the development of an effective COVID-19 vaccine, ongoing concerns about health and safety will continue to dominate the relationship between retailers, their consumers and their employees. Trust has never been more important as a currency than it is right now — and it will figure decisively into when or if the new normal of in-store retail ever resembles the old one.

If you also want to provide excellent customer service by building connections with your team, providing clear and transparent leadership, and rebuilding your communications to get real-time feedback from the ground up, then contact SimpliField today.
Subscribe to Retail Tomorrow
Get our latest insights and analysis about innovation and retail