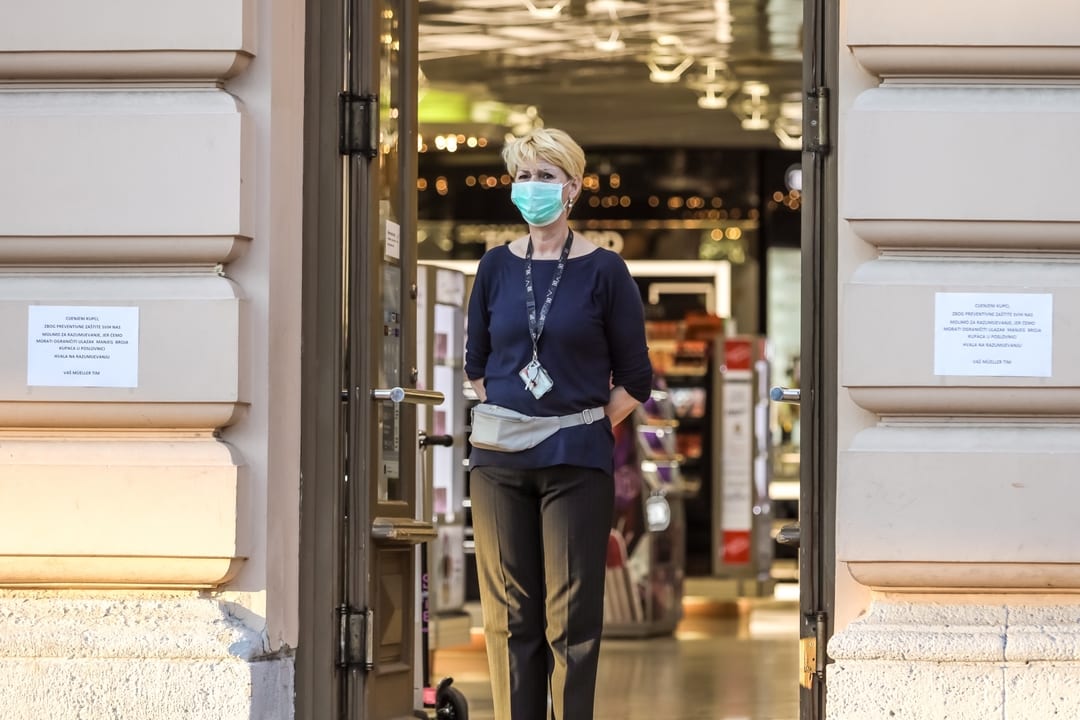 As weeks of quarantine turn into months, and as all of us continue to be deeply impacted, the team here at SimpliField salutes the retail industry workers and leaders who are taking the necessary steps to keep everyone safe and healthy and who are caring for their teams until the worst of this passes.
We also applaud the efforts of those in the industry, like LVMH, L'Oréal, Estée Lauder and many more, who are doing their part to make a positive impact and focusing on people first.
No one knows how or when business will return to "normal," and reopening is likely to come in phases that vary at the national, regional and state level. But SimpliField has been working closely with many clients to prepare them for reopening stores and putting employees back to work as smoothly and safely as possible.
Working through all this, new retail trends emerged for reopening.
Here are 4 key issues that clients are facing as they look forward, and how we are working with them to solve these challenges.
1. Winning Back The Trust and Confidence of Customers and Employees
Compliance, safe practices and risk mitigation are now non-negotiable, and this goes well beyond instructions to use hand sanitizer. Organizations that neglect or downplay health and safety guidelines - now and in the near future - risk serious damage to their business and reputation.
At the same time, when companies begin to rebuild, restock and rehire, personal and professional connections will need to be re-established and nurtured. This needs to happen across your team at all levels - even when you can't make the connections in person – so that you can maintain a productive, fully engaged and fully accountable workforce.
Retailers that show a clear commitment to ongoing health and safety measures will be rewarded with increased trust and loyalty from wary consumers who have grown increasingly comfortable with ordering online, and the employees who put themselves at risk every day. In order to rebuild trust with employees, companies will need easy to use systems for communications, training and performance management.
SimpliField can help you in ensuring strict health and safety compliance - every day, in every store.
Today companies rely on SimpliFied to deploy safety and compliance content based not on rumors and social media gossip, but approved source material from credible, vetted resources.
Clients like LVMH are already using this content to help train their teams to be safer and healthier, and the modules can easily be customized by brand, market and region to ensure that the training materials align with your needs.
Our team is prepared to work very closely with you and your partners to deliver best in class training and compliance processes based on your exacting safety standards.
2. Leading Business Through Change With Clear, Transparent Communications
As the retail economy re-emerges, cost savings and concerns about travel risk have made remote collaboration more important than ever.
Real-time, two-way mobile communication with your workforce is now an absolute requirement. Regional managers, district managers and leaders at HQ will require a reliable means of understanding the on-the-ground reality of the stores in their territories without being able to regularly visit them.
Store associates will need to be able to quickly relay feedback on mission-critical issues from customers and employees to HQ and get clear instructions from management on how to address the issues.
No one knows what post-Covid shopping will look like and what customers will care about. That's why it's important to keep a short feedback loop with stores to make sure campaigns are well received, and that HQ nails down the right messaging for their changed audience.
SimpliField can help your build that trust, transparency and agility with your teams.
SimpliField allows you to quickly and easily receive feedback from teams across many regions and get a consolidated view in real time, so that you can take much quicker action on any crisis or opportunity, and more easily spot retail trends that may require immediate action – all without requiring travel or in-person contact. This results in significant reductions in travel and entertainment expenses, while also reducing potential travel-related risks (and resulting costs) in the process.
As other retailers open their doors, competition will re-emerge, and SimpliFied provides the tools to share intelligence that will give your team a competitive advantage.
3. Preparing to Get Back to Business
Recovery will require fast, coordinated action. This means planning, organizing and optimizing your team and technical resources in preparation for the rapid, efficient, safe execution of store reopenings.
Many companies are in the process of laying off and furloughing workers in response to the crisis, and many will be sitting on large stockpiles of inventory. If early indicators from brands like Hermès, who are already reopening stores in some Asian markets, are any indicator, when the retail economy reopens for business, companies will need to be on board very quickly and train swarms of new employees. This will require the need to clearly define and communicate their daily tasks and missions, and measure their performance while building in the need to be incredibly nimble.
SimpliField can help you quickly get stores and teams up and running, and better than ever.
SimpliField now comes out of the box with a Best Practice Library of Back to Business templates, including surveys, audits and processes to get you back up and open in an efficient and organized fashion.
SimpliField can be quickly implemented and rolled out across multiple stores, regions and employees with very little training, and no lengthy configuration period required. Our mobile-first platform can easily be used by your team on mobile phones, tablets, laptops and desktops – completely eliminating the need for extensive IT or hardware resources.
While our typical implementation takes place in weeks not months, we can have your team up and running with an agile communications platform in a matter of days.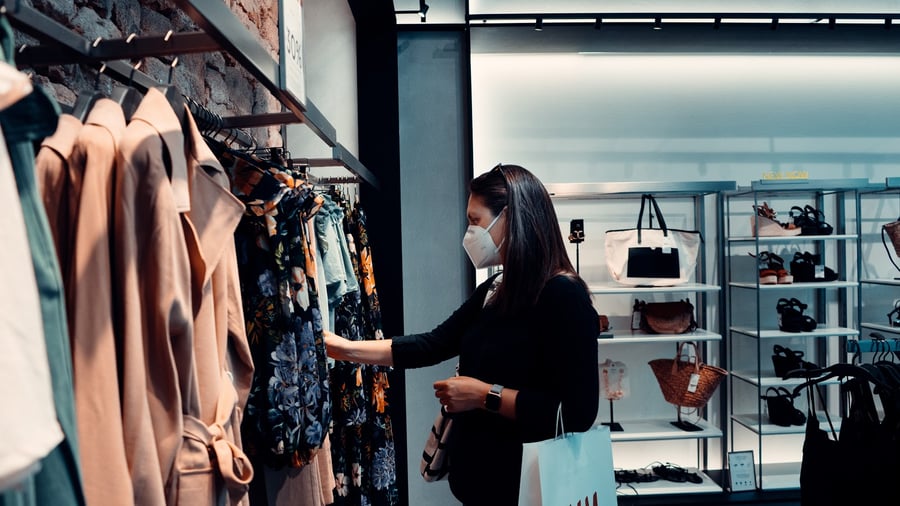 4. Driving Improved Performance Among New Retail Trends
For most retailers in the foreseeable future, lean budgets and efficient performance will be required for survival.
As companies search for ways to survive through this economic downturn, and more high-profile retailers turn to bankruptcy, they will be forced to consider ways to be more efficient, effective and productive with their teams and stores. They will need to serve customers quickly and turn over untouched inventory, while limiting losses and driving toward profitability.
SimpliField can help you implement technology that melds insights, communication and action - in one place and in real time.
SimpliField is focused on retail performance – providing detailed views in custom dashboards of activities, performance and results at the region, store, team and employee level. Analyze your KPI's & store performance in a snapshot, determine which activities drive results and see how your actions are impacting the metrics that matter most - all from the same platform.
You can't manage what you don't measure, and surviving throughout this recovery period will require smart, measured management of all your efforts across every location.
The Takeaway
Facing such uncertainty, planning on such a scale and adapting to so many new retail trends makes reopening unprecedentedly difficult for brands and retailers. At SimpliField, we are collaborating with countless global industry leaders in facing these new challenges.
At SimpliField, we can help you:
Ensure strict health and safety compliance - every day, in every store.
Build that trust, transparency and agility with your teams.
Quickly get stores and teams up and running, and better than ever.
Implement technology that melds insights, communication and action - in one place and in real time.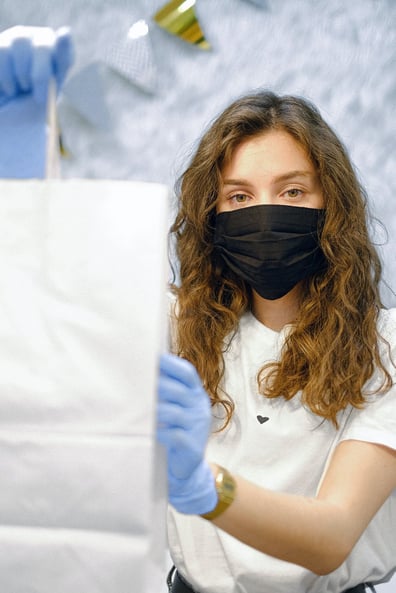 We are committed to helping our customers and leaders get back to business the safest way possible. That's why we are launching our Back to Business series, #RetailReset, including thought leadership pieces, webinars and use-cases.

Read more great content on the retail industry here.
If you need help getting back to business (but better), contact us today. We're always ready.
Subscribe to Retail Tomorrow
Get our latest insights and analysis about innovation and retail