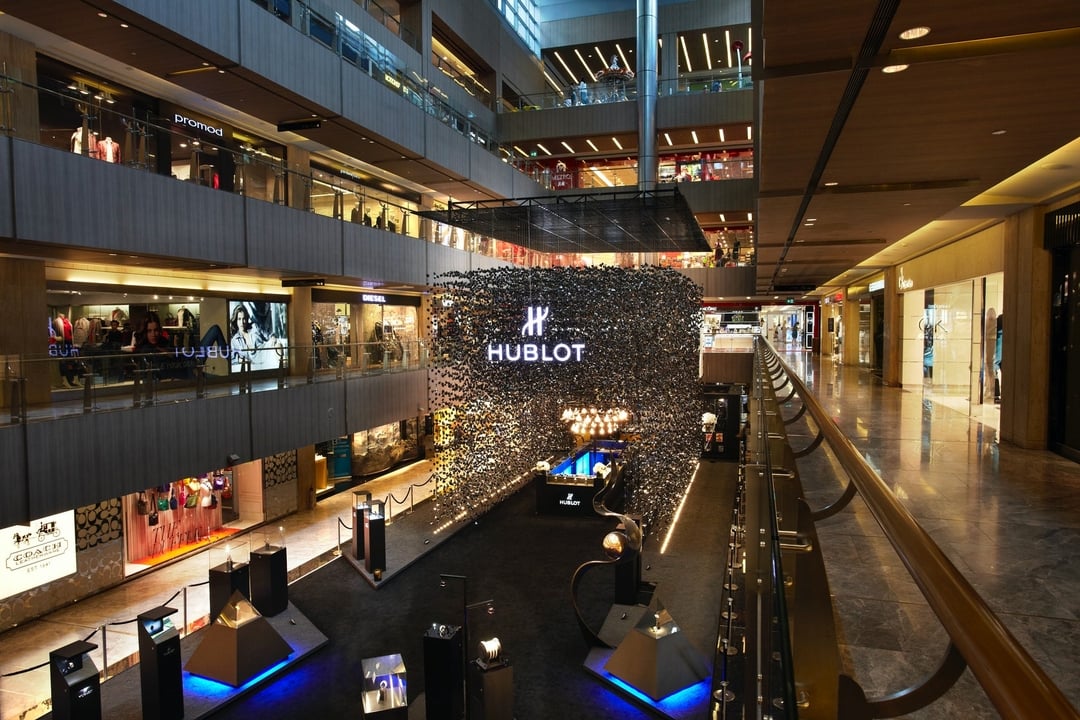 Hublot is one of the most prestigious luxury watch brands in the world. Based in Switzerland, Hublot boasts an annual revenue of $262.6M. With 200+ employees in a network of 100+ retail locations, the brand partnered with SimpliField in the aim of offering luxury customers with a flawless in-store experience. Today, 160 users use the SimpliField solution, the all-in-one retail performance platform.
Here is how SimpliField and Hublot worked to reinvent the luxury in-store experience.
The Challenge: Inefficient Processes Impeding A Consistent Luxury In-Store Experience
Early in 2019, legendary Swiss watchmaker Hublot found itself up against some all-too-common retail challenges.
The $262 million subsidiary of the world's leading luxury retailer LVMH was fully committed to maintaining consistent visual merchandising across its 100-plus boutiques, but faced increasing challenges in maintaining their high standards of excellence across multiple markets.
Auditing compliance with visual guidelines at the watchmaker's boutiques to assure the sky-high standard for customer experiences required constant in-person visits to the stores themselves — an expensive and time-consuming process that was far from ideal.
Hublot needed a single, usable and engaging platform that could help them enforce consistency across the entire retail experience and centralize communications among HQ, retailers, and their own boutiques—all without disrupting their critical ongoing digital transformation efforts.
The Solution: A Customized Solution for Improved Operations, Communications, and Decision-Making
With so many needs to be met and exceptionally high in-store experience standards, it became clear to the team at Hublot that no off-the-shelf solution would do — at least not without some serious customization. In fact, that's precisely what SimpliField proposed.
Once SimpliField understood Hublot's specific needs, we partnered to design a custom solution that allowed the brand to manage flawlessly the operational strategy of their global network of boutiques.
Specifically, our customization focused on three key directives:
Supporting each boutique in executing operations perfectly, from merchandising, to maintenance, audits and more.
Linking boutiques, store managers, and HQ to eliminate miscommunication and loss of information.
Creating and consolidating a global database of photos from all boutiques.
But we didn't design the customization in a vacuum.
SimpliField partnered closely with Hublot's team to develop essential features that addressed their needs, and learned from Hublot how to better suit the needs of their discerning clientele. In fact, it was this partnership — and a demo for the CEO of the features born from it — that resulted in Hublot deciding our solution was right for them.
The Outcome: Excellent and Consistent In-Store Experience In Line With Digital Transformation Efforts
Implementing the SimpliField solution immediately delivered measurable results for Hublot.
In fact, Vincent Vuillaume, International Retail Director at Hublot, highlighted that the platform enabled them to accomplish in a week what traditionally took them a month. Performing visual audits of every boutique was now incredibly efficient.
"When we send boutiques our guidelines for Christmas decorations, for example, they install them and then send us photos in real time," Vuillaume said. "We simply say 'go' or 'no go.' Ensuring compliance now happens in real time. SimpliField gives us productivity, speed, visibility, and control."
According to Vuillaume, these wins are just the beginning:
"It's just a start for us, in a wider transformation with digital," he said.
"It's part of a digital transformation movement at a global scale. This project impacted more than just how we communicate—it provided us with other perspectives on everything we can digitize."
Of course, measurable improvements are always welcome, but for Hublot, they're not the only thing that matters: "Beyond the metrics, we're building a partnership more than anything," he concluded.

Need help building connections with your team, providing clear and transparent leadership, and rebuilding your communications to get real-time feedback from the ground up? Contact SimpliField today.
Read more great content on the retail industry here
Subscribe to Retail Tomorrow
Get our latest insights and analysis about innovation and retail