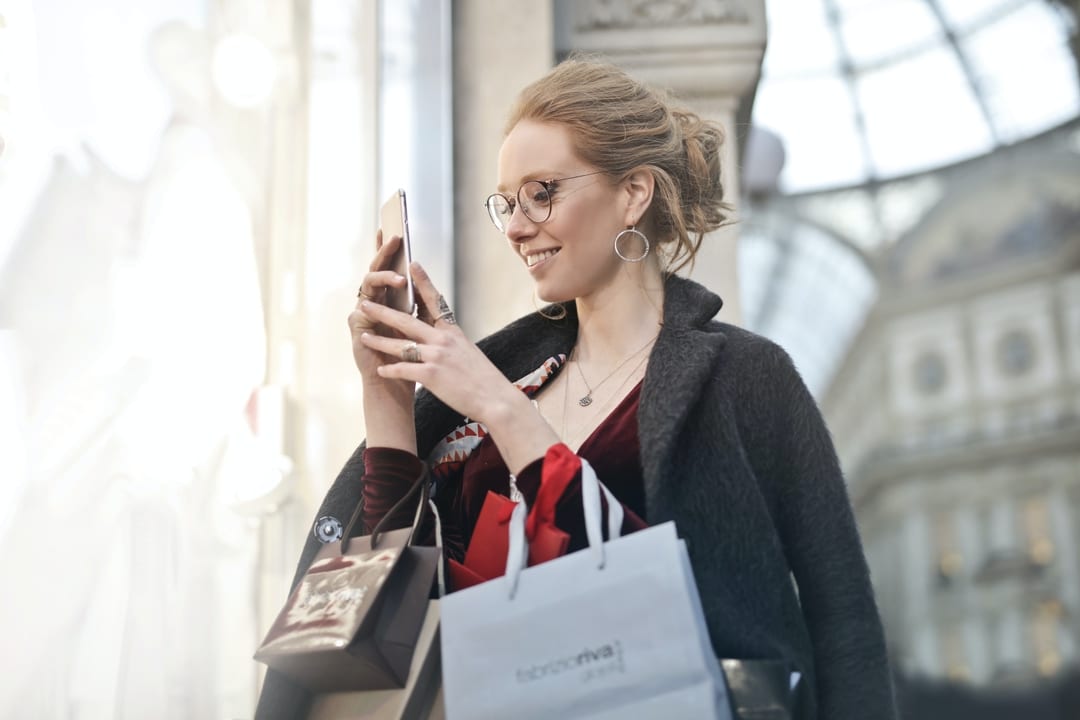 Move over Millennials, here comes Gen Z. After confounding employers for the last decade, businesses are now trying to decode how Gen Z will shape the future of work — and it isn't easy.
As the most diverse generation in U.S. history, it's impossible to paint Gen Z's preferences with a broad brush. But as 61 million members of Gen Z begin to flood the workforce, how they shop and interact with brands today can tell us a lot about what they'll expect from employers tomorrow.
Here are four ways Gen Z interacts with retailers online and in stores — and what that means for employers as today's youngest customers become the workforce of the future.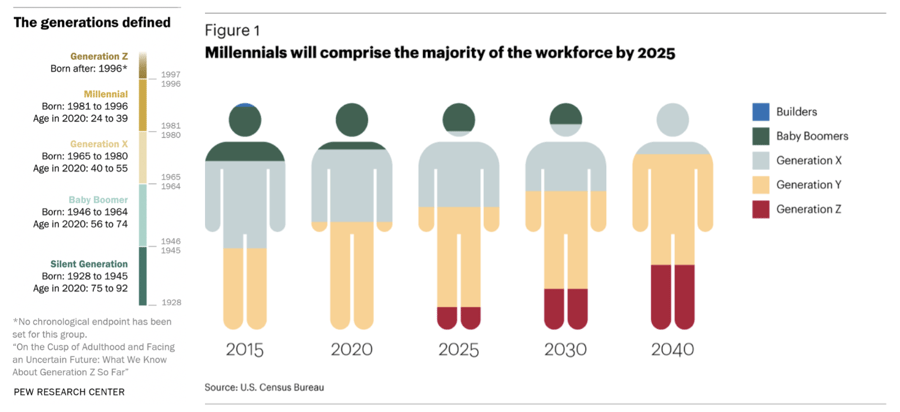 Gen Z Is 'Mobile Only'
It's difficult to overstate the importance of smartphones to Millennials and Gen Z alike. More than 70% of Gen Z and Millennials say they typically sleep with their smartphone within arm's reach — and for nearly two-thirds, a trip to the bathroom isn't complete unless their device is with them.
And while the shift to "mobile first" was initiated by Millennials, Gen Z is rapidly moving toward "mobile only." In fact, when forced to choose between leaving the house with either wallet or phone (but not both), the majority of young people chose their phone. Meanwhile, 72% of those over 35 years old chose the opposite.
Still more striking, Gen Z consumers are twice as likely to shop on mobile devices than millennial consumers. The majority use their smartphones for more than five hours each day — and the average Gen Z-er receives somewhere in the ballpark of 3,000 texts each month, or about 100 per day.
The employer takeaway: The future of work will be shaped by mobile devices. Employers must be ready to deliver highly engaging experiences directly to their employees' mobile devices — from onboarding and training, to task tracking and goal setting, and everything in between.
For Gen Z, Meaningful Experiences Matter
Just because their mobile devices are always on, doesn't mean they don't value offline interactions. In fact, an overwhelming 98% of Gen Z actually prefer to make in-store purchases rather than shopping online. How they want those purchases to happen, however, is radically different than previous generations.
As native smartphone users, Gen Z is both more annoyed by and less welcoming of in-store interactions with associates. Why? They're accustomed to DIY solutions that involve searching for what they need and finding what they're looking for on their own — and doing so whenever and wherever they are. When they can't find it, that's when they turn to store associates.
But that doesn't mean they want in-store experiences to be purely transactional. In fact, Coldwell Banker Commercial found that Gen Z is significantly more likely to go to stores "to kill time" or to enjoy time with family and friends than other generations. Likewise, more than half of Gen Z is willing to pay more for a product in order to have a more personal shopping experience.
The employer takeaway: Gen Z employees may be dependent on their devices, but they also crave in-person experiences. Just as they look for offline contact with physical products, they also want in-person contact with their managers. Forty percent of Gen Z say they expect daily interactions with their boss — and that they assume they've done something wrong if that doesn't happen. For employers, this means that the future of work must be about prioritizing face-to-face feedback sessions with younger workers and creating opportunities for meaningful interactions with coworkers.
Gen Z Is Ad-Averse - But Not Unreachable
Gen Z-ers are voracious content consumers, to the tune of 10-plus hours of digital content each day. But they also have a demonstrated track record of tuning in, turning on — and opting out of ads.
For example, more than half of Gen Z reportedly use some kind of ad-blocking technology, compared to slightly more than a quarter of the overall U.S. population. And while their motivations for opting out are probably as various as their tastes, the three most-cited reasons — "There are too many ads," "Ads are annoying or irrelevant," and "Ads are too intrusive" — suggest three broad-based conclusions about this generation:
Gen Z came of age in a cluttered media environment with countless brands competing for their attention, and they're especially choosy about who earns it.
Messaging must be personalized, targeted, timely, and relevant — otherwise, Gen Z isn't paying attention.
Gen Z places a premium on having control over the content they consume.
At the same time, while Gen Z may be avowedly blocking unwanted ads, that isn't to say branded messaging can't be effective for reaching and engaging this audience. Consider the fact that nearly a third of Gen Z say they like to receive emails from brands a couple of times a week, for example. Or that 41% say Instagram is their preferred social media platform for following brands.
The employer takeaway: Advertising challenges today will be workforce management and engagement challenges for companies tomorrow. Expect the future of work to include internal comms programs that are far more sophisticated and personalized in how they connect with ad-averse Gen Z employees. The focus will have to be on empowering people with information that's not only timely and relevant, but consumable on any device.
Self-Curation Is Key for Gen Z
Like the aversion to unwanted ads, a similar logic underpins Gen Z's preference for social channels like Instagram, Snapchat, and YouTube (as opposed to LinkedIn or Twitter). It isn't just that they enjoy highly visual content (they do, and in fact watch twice as many videos via mobile devices than any other cohort). It's equally about the ability to create self-curated, dynamically populated user experiences.
Think about it: When you curate your own feed, you control what you see. There's no junk to filter out — you get only what you want, when you want it, and nothing that you don't. All signal, no noise.
This gels with their preference for DIY-focused, uninterrupted experiences in stores. They know what they want, and they prefer to control how and where they get it.
The employer takeaway: Delivering self-curated experiences in the workplace, like easily customizable dashboards, will be critical for employers hoping to attract and retain the Gen Z workforce in 2020. The opportunity to filter out irrelevant information and prioritize the messages and metrics that matter to them is simply a must — both in their personal lives and at work.
Looking Ahead
Gen Z will shape the future of work. They have a clear set of preferences for how they shop and what they want from brands. Extrapolating how those will likely translate to their future workplaces isn't rocket science, but it will require retailers to rethink how they communicate, set and measure goals, and deliver feedback. The incoming generation of retail workers is diverse, demanding, and remarkably digitally savvy — and winning their loyalty as employees will be just as difficult as capturing their business as consumers.

SimpliField's proven solution helps leading retailers and brands to drive flawless operational execution — every day in every store. You can contact us today for a live demo and see firsthand how SimpliField can help you adapt to the future of work in a matter of weeks.
Subscribe to Retail Tomorrow
Get our latest insights and analysis about innovation and retail